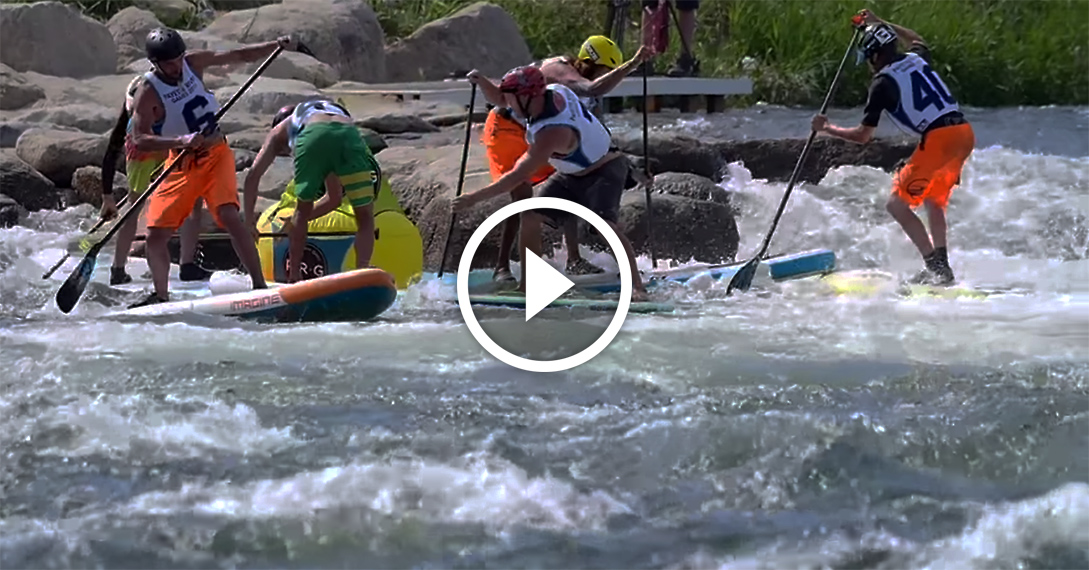 July 7, 2015
by Christopher Parker (@wheresbossman)
WATCH: Rogue's Epic Edit From The Payette River Games
Check out this rad little clip from the Payette River Games, which comes from the fun-loving crew over at Rogue SUP.
The video features Rogue team riders Fernando Stalla and Josh Riccio in action, along with some guy throwing an axe, Chuck Patterson munching sand, log rolling, beach volleyball and plenty of people drinking beer and having a good time in general. In other words: Does a pretty good job of summing up what the Payette River Games are all about.
Also shows off the super slick Rogue SUP motorhome, which has been cruising round the states the past few months (kinda hard to miss).
This edit is from Rogue's media whiz Riley Mundia, who was also responsible for those awesome clips back in Mexico.
Oh and if you wanna see more action from PRG15, get yourself access to CBS Sports Network this weekend. The hour long Payette River Games special (complete with Dave Kalama on the mic) will be airing on July 11th at 12 noon.