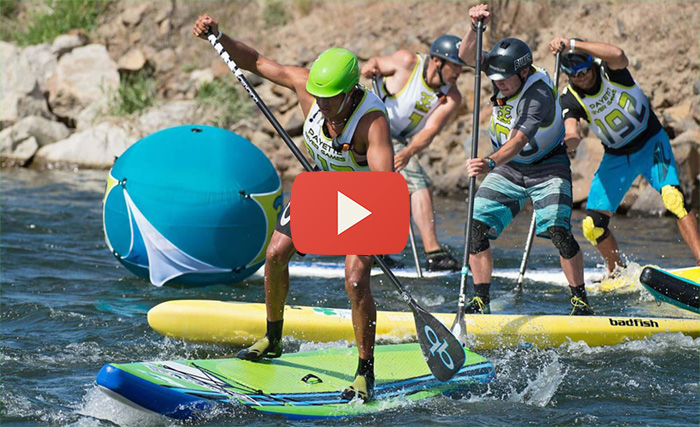 Payette River Games Set To Be Even Bigger In 2015 As Dan Gavere Comes On Board To Create 'Humbling' Course Designs
One of the funnest races of 2014 was the Payette River Games up in Cascade, Idaho. Part-SUP race, part-festival, part-lumberjack tournament, the event has been a fresh and unique addition to the crowded racing calendar.
And next year it's going to be even better.
As you can see from the teaser clip above, the 2015 Payette River Games will be happening from June 19-21. Hosted by the non-profit Kelly's Whitewater Park, the PRGs offers stand up paddlers a weekend of fun in the scenic/middle-of-nowhere Idaho countryside.
This year's edition was a great event, however I chatted with the organisers recently and it sounds like they're really stepping it up next year. One of the big changes is Dan Gavere coming on board (pun intended) as the new Race Director and official course designer. Dan has pretty much always been the man when it comes to whitewater stand up paddling, so this is a great choice by the Payette crew.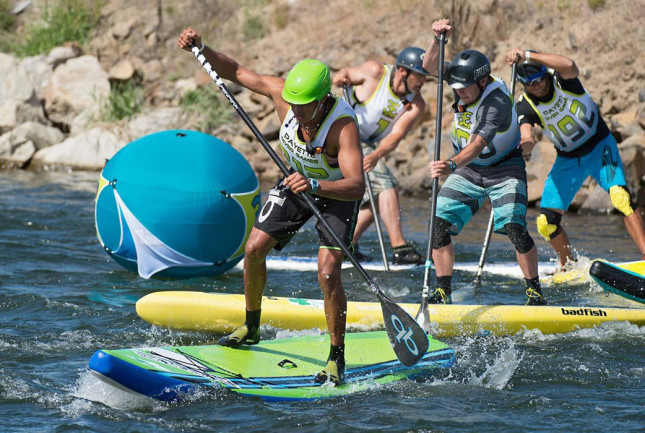 The first order of business is a totally revamped course design – Dan and the organisers told me they're working on new layouts for 2015 that should really spice things up.
There are two main stand up paddle events at the PRGs: The Downriver Sprint and the SUP Cross. This year the Sprint was a bit too much of a flat water race, however next year we're going to see a few changes that'll make it more interesting (and most likely more difficult as well).
Meanwhile the headline act, the SUP Cross, will be tougher/more entertaining than ever. The basic idea is to make the run harder and harder as the knockout format progresses. This will prevent competitors getting too familiar and comfortable with the course layout and should ensure A-grade carnage right throughout the weekend.
Knowing Dan, I'm sure he'll get a kick out of watching the ocean paddlers get humbled by the river…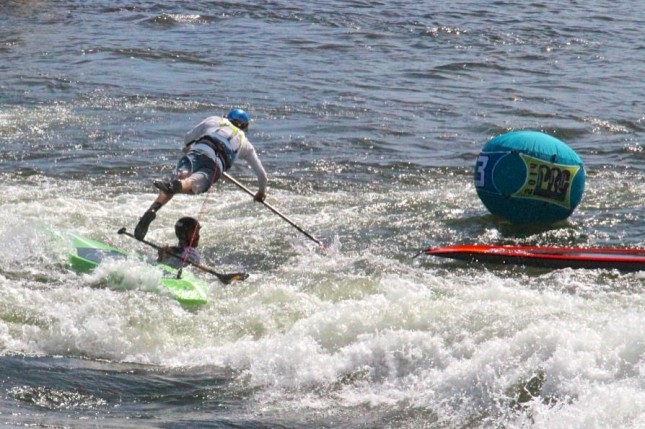 With the reviews it scored this year, the record prize money, the unique format, and also because it thankfully doesn't clash with the 2015 Lost Mills weekend, I'm gonna go out on a not-so-bold limb and say that the 2015 Payette River Games will be one of the biggest and best events of the year.
Expect to be entertained. Expect to be humbled. Expect to hurl an axe at a can of beer…
If you want a fun stand up paddle race, the Payette River Games is it.