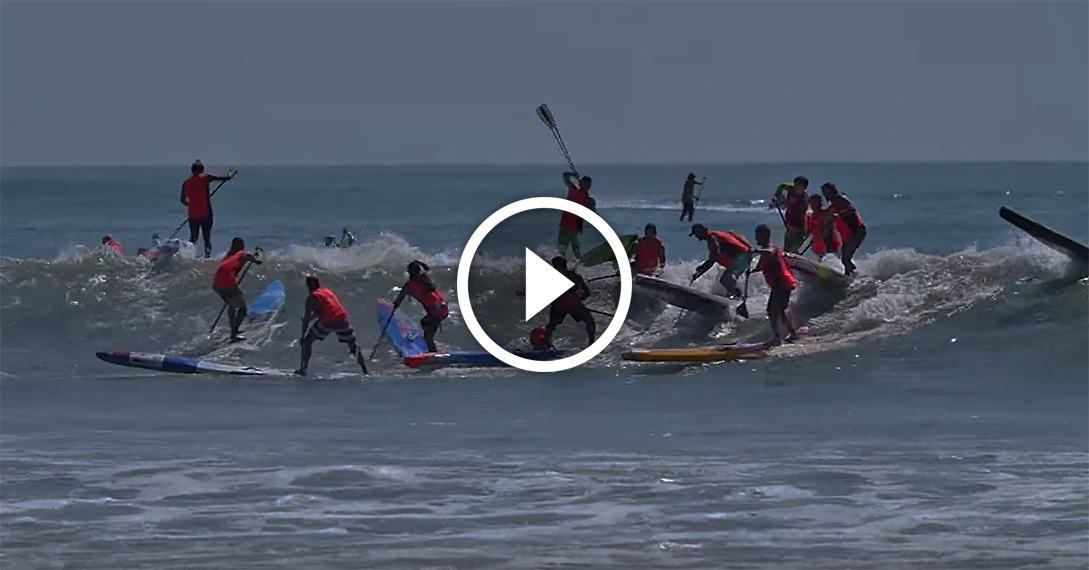 October 13, 2015
by Christopher Parker (@wheresbossman)
Rogue Recap: Awesome Footage From The Pacific Paddle Games (D-Day @ Doheny)
Check out this awesome recap of the Pacific Paddle Games from the Rogue SUP crew, featuring some great angles of the crazy action at Doheny last weekend.
The Pacific Paddle Games instantly became one of the genuine highlights of 2015, with a unique combination of all-time conditions and an all-time level of talent producing a "D-Day @ Doheny" theme.
Watch above and enjoy…
Oh and pay close attention to the sequence at 0:53 – that's the start of the Grom Race, when the boys aged 8 to 13 were sent off into the set of the day.
Other highlights include:
That infamous board to the head of Connor Bonham, an up-and-coming athlete from Florida, is seen at the 1:30 mark. Connor ended up with half a dozen stitches in his head and couldn't take any further part in the elite race.
Connor Baxter's amazing sprint to victory at the end of the distance race can be found at 2:40 ("Comeback Kid" was definitely the theme of Connor's winning weekend).
I'm not sure who's board that is that goes flying around 3:06, but that looks pretty rad.
And then, finally, we've got "that wave" at the 3:27 mark, where 23 guys (practically the entire thirty-man field) surfed one wave during the men's elite race final.