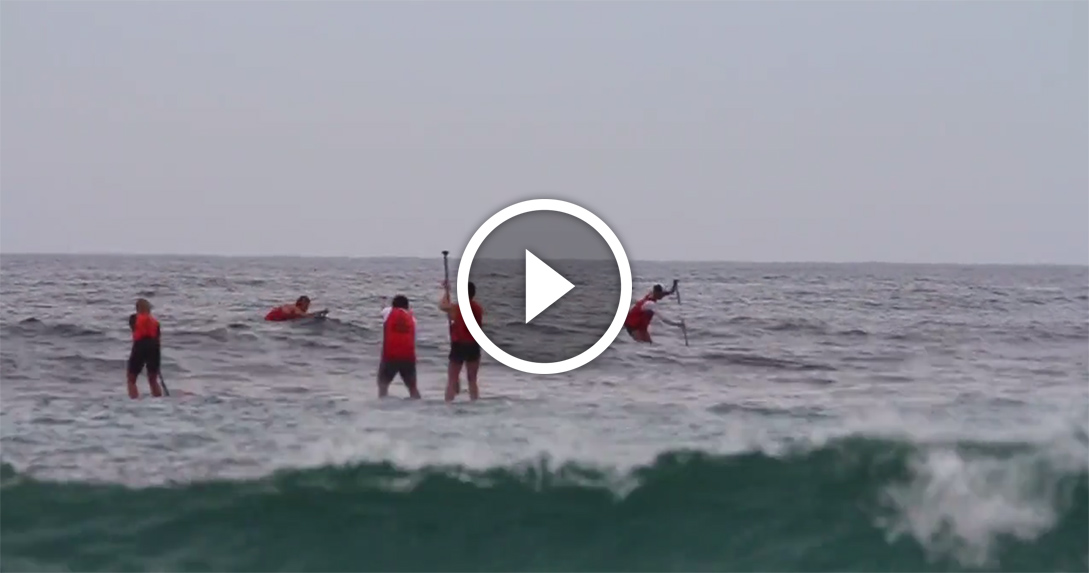 April 23, 2015
by Christopher Parker (@wheresbossman)
WATCH: Recap (And Results) From The New South Wales State Titles


Nice little recap of the BOP race at last weekend's Ocean and Earth Southern Cross SUP Festival, aka the New South Wales State Titles. This event was the first qualifier on the pathway to the 2015 Aussie Titles, which ultimately decides who'll represent Team Australia at next year's Worlds.
Yeah, the 2015 ISA World Championship are still a few weeks away, but Australia is already on the road to 2016.
In a good sign for Team Australia' hopes at next month's big one, Toby Cracknell took line honours. The youngster will be representing the Green & Gold in Sayulita next month, and Toby will need to be in absolute top form as he goes up against all-star teams from the USA, Hawaii, France, Tahiti, Mexico and beyond.
Another standout was Terrene Black, who will also be flying the flag in Mexico. Terrene, the 2013 Molokai champ, took out the course race/distance race double last weekend, before hopping on a plane to Carolina.
---
RESULTS: 2015 New South Wales State Titles
COURSE RACE (5k)
Open Men
1st: Toby Cracknell
2nd: James Casey
3rd: Andy Davies
Open Women
1st: Terrene Black
2nd: Mellisa McManus
3rd: Lana Hardiman
Over 40 Men
1st: Paul Mackie
2nd: Mark Rennie
3rd: Rob Gittoes
Over 40 Women
1st: Tammy Montgomery
2nd: Melissa Cedlland
Over 50 Men
1st: Michael Stokes
2nd: Alain Teurquetil
3rd: Brett Baber
DISTANCE RACE (15k)
Open Men
1st: James Casey
2nd: Sam Parker
3rd: Toby Cracknell
4th: Andy Davies
5th: Harry Maskell
Open Women
1st: Terrene Black
2nd: Angela Sawers
3rd: Lana Hardiman
4th: Tess Adema
5th: Jill Wong
Over 40 Men
1st: Mark Rennie
2nd: Rob Gittoes
3rd: Paul Mackie
4th: Wayne Clapham
5th: Paul Dreghorn
Over 40 Women
1st: Vanessa Smith
2nd: Tammy Montgomery
3rd: Melissa Cedelland
4th: Melissa McManus
5th: Rebecca Graham
Over 50 Men
1st: Alain Teurquetil
2nd: Glenn Cochran
3rd: John Engel
4th: Brett Baber
5th: Mark Chandler
---
Get more stand up paddling videos with our SIC Showreel archive (over 300 of the best SUP clips from around the world)