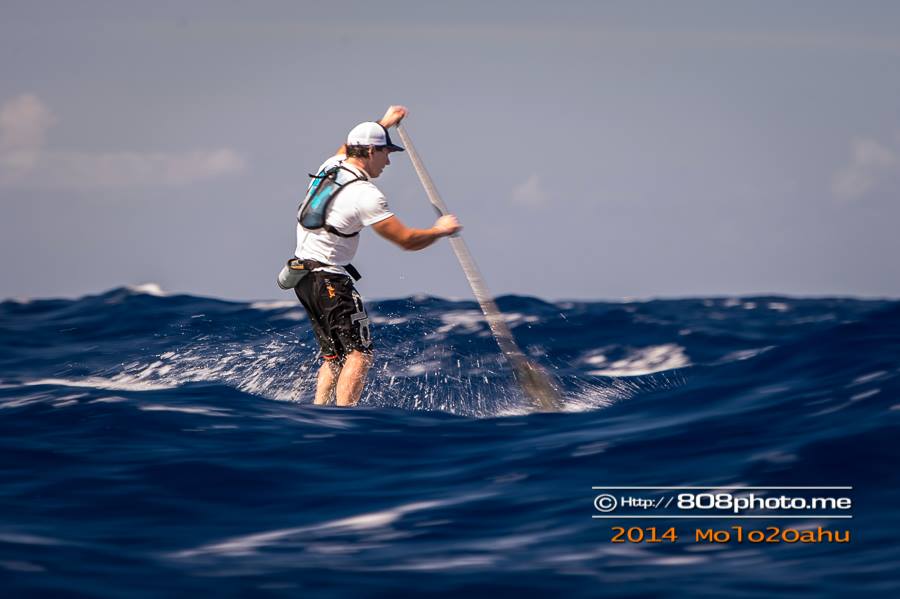 March 4, 2015
by Christopher Parker (@wheresbossman)
Feeling Lucky? Register For The Molokai Lottery
In a unique move, organisers of the uber-prestigious and irrationally-popular Molokai-2-Oahu Paddleboard World Championships have announced a new "lottery" registration system for the 19th annual edition.
After entries for the 2014 M2O sold out in record time (the solo SUP divisions were full after just three hours), the team behind the race decided to give everyone a fair chance to compete in paddleboarding's equivalent of the pilgrimage to mecca, which will be happening this year on July 25th.
Registration for this year's Molokai begins on March 10th and ends March 31st. However you're not actually registering in that time, you're simply putting your name into The Molokai Lottery. It doesn't matter how soon or how late you register within that three week period: Every name will go into a virtual hat on the 1st of April and the 150 odd lucky competitors will be given their golden ticket.
If last year's race is anything to go by, I'd guess there will be at least twice as many lottery tickets as there are positions on the start line. So on those rough numbers: If you register for this year's Molokai you'll have a 50/50 chance of actually being able to race.
While a lottery will probably irk those who are always early with their entries, you can't say it's not fair. And when spots sold out in just a few hours last year, something had to be done differently this time round.
In addition to the lottery, there will be "pre-qualified" athletes that get a walk-up spot in the Ka'iwi Channel. Those include all previous M2O champions, top finishers in the 2014 race and 10+ year race veterans (you can see the full list of pre-qualified athletes on the official site).
Molokai has always had something like this in place, with past champions afforded the respect of having a reserved space for life no matter if the registration is full or not. Though now with this new lottery system, being pre-qualified is even more valuable.
I think a lottery is a good system for the general entrants, though I would have liked to see this "pre-qualified athletes" list extended a little more broadly. I know quite a few elite paddlers that have already started training to compete in their maiden channel crossing this year, however now they'll be battling just for the chance to get to the start line despite being more than worthy.
It would have been great if organisers looked at results from some of the other major ocean races (Maui 2 Molokai, King of the Cut, BOP Distance Race, Carolina Cup, etc) or even used something as simple as the SUP Racer World Rankings to establish an additional group of automatic qualifiers (perhaps personally inviting the Top 20 or Top 30 in the world?).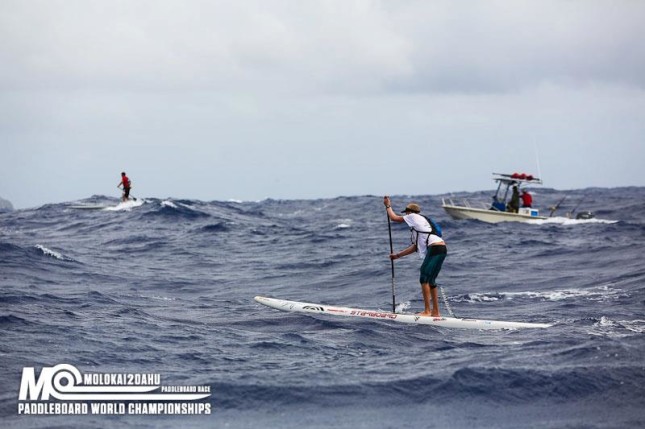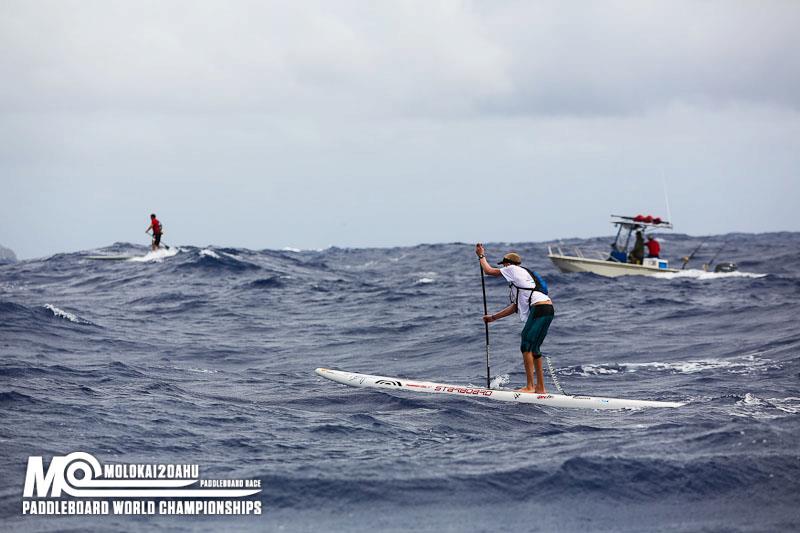 Having said all that, I'm pretty sure that if one of the world's best wants to compete for the first time in 2015, organisers would make an exception should they miss out in the initial offering.
Either way this is certainly an interesting twist to what is already one of the most storied races in our sport. Molokai has become a truly special event and carries a level of prestige that only the Battle of the Paddle can match.
But while it's an amazing event and carries great prestige, I labeled Molokai an "irrationally-popular" race because there really is no logical reason behind its success…
Molokai is hard. Really, really hard. The conditions are rarely good; it's usually a slog fest. It costs a fortune with flights, hotels, board, escort boat, etc (I've known paddlers that spent $10k on this one race). And even if you are good enough to finish near the front, there's very little prize money dangling in front of you.
So why?
Quite simply: This race is popular because this race is popular.
Molokai's popularity and prestige reinforces itself each year. Every year the race becomes more popular, which in turn adds to the prestige, which in turn makes it even more popular the following year, and so on. And with organisers taking the extraordinary step of having to introduce this lottery system to meet overwhelming demand, we're seeing yet another step in Molokai's journey to immortality.
Again, it's like our pilgrimage to mecca. It's as if every stand up paddler has a duty to cross the Channel of Bones at least once in their lives.
Though if you want to make the pilgrimage this year, you better buy some lottery tickets next week…