April 20, 2015
by Christopher Parker (@wheresbossman)
ISA Worlds: Team Italy Looking To Punch Above Their Weight In Mexico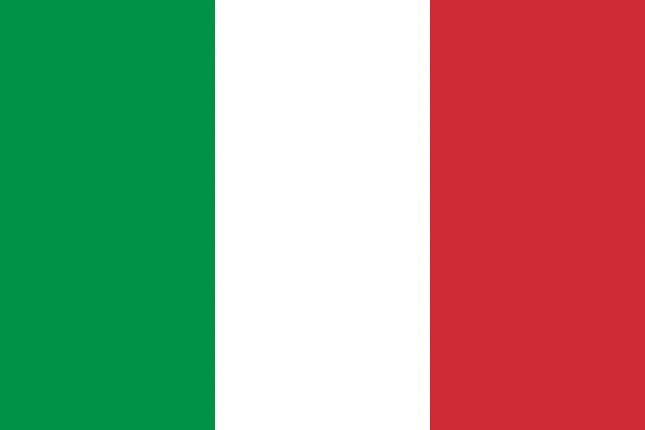 Another day, another ISA Worlds team announcement. With just 20 days to go, let's see who'll be representing Italy at the Showdown in Sayulita.
The Italians, one of the emerging powers of the European scene, have a much stronger stand up paddling scene than you may think. There's plenty of talent in the racing side and, despite being on the Mediterranean, there's even a vibrant surfing community.
For the 2015 Worlds, Team Italy will be led by their most experienced international athlete, Starboard rider Leonard Nika. Leo has been a fixture on the big races around Europe and across the globe, often keeping pace with the big names from Australia and Hawaii. He'll be joined in the SUP racing by another Leo, JP Australia's Leonardo Toso, while Erika Barausse will hold down the fort in the women's events.
The trio will be joined in Sayulita next month by a couple of SUP surfers, however there are no prone paddlers and that will cost the Italians a few places on the teams leaderboard.
Italy will be looking to punch above their weight next month. They're one of the strongest of the "Minnows" and would no doubt love to show up their more fancied European rivals. While their relatively small team will see them finish down the order on the overall team standings, I wouldn't be surprised if they picked up a couple of solid individual results; Leo Nika is a real chance to stick with the lead pack in the distance event.
Anyway we'll find out for sure in a few weeks time, when Italy, along with the rest of the world, descends on Mexico for the 2015 ISA World Stand Up Paddle and Paddleboard Championship.
---
Team Italy @ the 2015 Worlds
Men's SUP Racing
Leonard Nika
Leonardo Toso
Women's SUP Racing
Erika Barausse
Men's SUP Surfing
Alessandro Onofri
Women's SUP Surfing
Margherita Boschetti
Reserve: Lorenzo Boschetti
Team Manager: Roberto Conti Vecchi