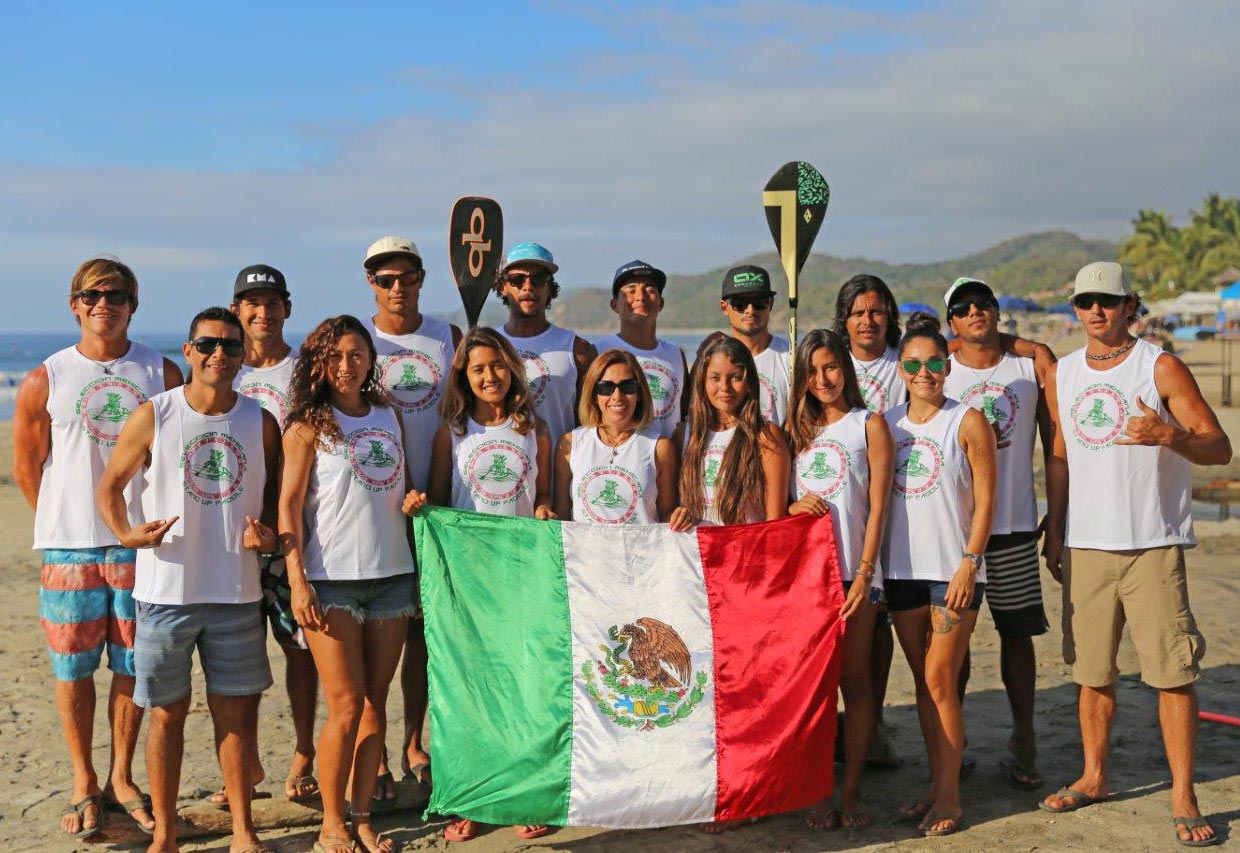 May 6, 2015
by Christopher Parker (@wheresbossman)
ISA Worlds: Team Mexico's Full Lineup Revealed (It's Sayulita vs The World)
With the ISA Worlds just four days away, here's the first look at the home team. As hosts of the 4th annual ISA World Stand Up Paddle and Paddleboard Championship, Team Mexico will have more incentive than ever to perform well, and will have the local crowd 100% on their side as they do battle with over two dozen other nations.
Though interestingly, Team Mexico could just as accurately be named Team Sayulita. In what is an amazing statistic, all but one of these paddlers lives in or around the host town of Sayulita, making it "Sayulita vs. The World" when competition begins next week.
Sayulita is a fairly small town, however it's become the mecca for stand up paddling/surfing here in Mexico. The local crew are a passionate and dedicated bunch of paddlers, with a strong training group and waves almost every day of the year to practice in.
To say that Team Mexico will have the home ground advantage is a massive understatement…
In addition to a great training regime, led by national team coach Ryan Helm, the local paddlers here in Sayulita are also well supported by Stand Up Paddle Mexico. Stand Up Paddle Mex runs the Mexico SUP Tour and uses Sayulita as its base (if you need to rent a race board while you're in town, go say hi this awesome crew at their local shop), which has further helped fuel the sport in this town.
With Ryan Helm in charge, the Mexican squad went through a long selection process to fill each position with the very best paddlers, which in turn gives Mexico the best possible chance of standing on the teams podium on Sunday 17th May.
Sayulita's most famous SUP export, Fernando Stalla, will be juggling multiple roles next week, with the Rogue team rider (and part-time Tarzan body double) assigned a role in both SUP and prone events. Fernando will be joined in the SUP distance race by the very impressive Bicho Jimenez, who took a very solid 7th place finish at the massive Carolina Cup last month. Bicho will then team up with uber dark horse local Felipe "Pipe" Rodriguez in the course race.
Mexico has a pretty strong all round team, and the hosts will have a legitimate chance of cracking a prestigious top four spot on the overall team standings. But no matter what happens, Team Mexico will definitely get the loudest cheers on the beach and in the streets.
Team Mexico @ The 2015 Worlds
SUP Racing – Men
Bicho Jimenez (course + distance)
Fernando Stalla (distance)
Felipe Rodriguez (course)
SUP Racing – Women
Alejandra Brito (distance)
Erika Benitez (course)
Prone Racing – Men
Diego Cadena (course + distance)
Fernando Stalla (course)
Oliver Cruz (distance)
Prone Racing – Women
Italivi Fuente (course + distance)
SUP Surfing – Men
Felipe Hernandez
Felipe Rodriguez
SUP Surfing – Women
Aida Ponce
Team Manager: Ryan Helm
Alternates
Hector "Papas" Gonzalez (Men's Prone/Surfing)
Julio Gonzalez (Men's Prone)
Diego Martinez (Men's SUP Racing)
Giovani Perez (Men's Prone)
Ann Miller (Women's SUP Racing)
Leila Takeda (Women's SUP Surfing)
Martha Diaz (Women's SUP Surfing)