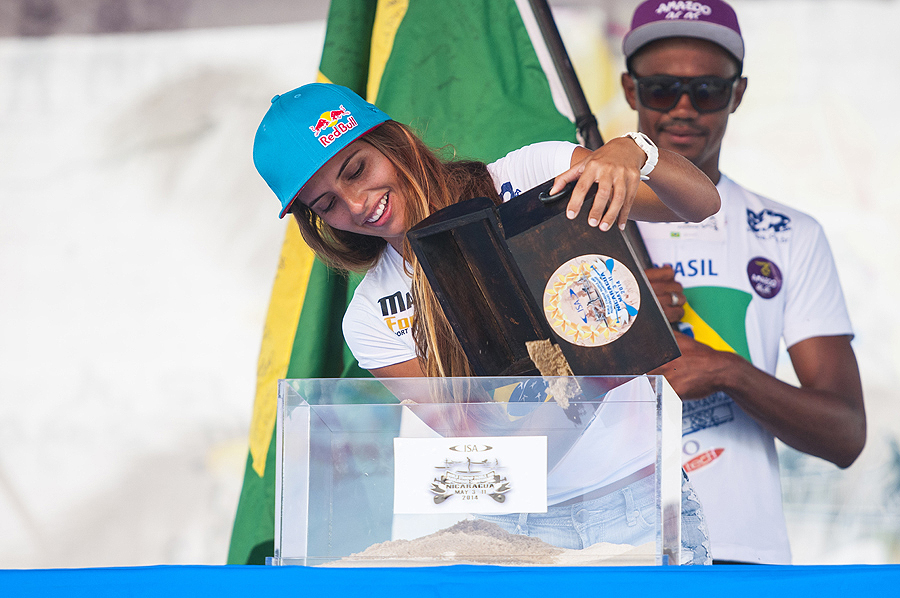 April 18, 2015
by Christopher Parker (@wheresbossman)
ISA Worlds: First Look At Brazil's Squad For The Showdown In Sayulita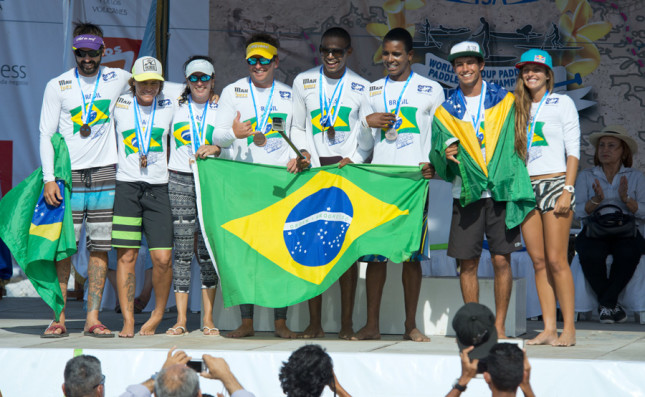 With just three weeks until the Showdown in Sayulita, the national teams continue to fall into place for the 4th annual ISA World Stand Up Paddle and Paddleboard Championship. Today we get a look at the Brazilian lineup, which promises to be one of the most passionate and enthusiastic squads.
The Brazilian crew, who fly their flag on the beach more proudly than perhaps any other nation, will be led in the men's SUP racing by Vinnicius Martins and Arthur Santacreu. Vinni is Brazil's best-known international paddle athlete, making regular appearances at the majors and also holding an ISA copper medal after a great performance in the distance race last year. Meanwhile Arthur has had plenty of good results on what is fast becoming a very competitive national circuit.
Brazil's long-time stalwart, the aptly named Barbara Brasil, qualified for the women's SUP racing but was unable to take her spot, giving the fast-improving Lena Ribeiro the chance to fly the flag and do her country proud.
In the surfing, traditionally Brazil's strongest discipline, the nation will be well represented by Nicole Pacelli in the women's along with Adriano Trinco Ferro and Ian Vaz in the men's draw. Ian's brother, Caio, is also a world class surfer but unfortunately bombed out in the qualifying event.
Brazil finished third on the teams podium at Nicaragua 2014 and will be hoping for another top four finish in Mexico. They'll face a very tough challenge to keep up with the "Big Three" (Aus/Haw/USA), however the fourth and final spot on the teams podium looks to be wide open this year. Brazil will be fighting the likes of France, South Africa, Spain, Tahiti, Canada, and Mexico on what will surely be a very tight leaderboard.
Brazil 2015 looks to be a solid lineup and I'd be surprised if the team doesn't walk away with a medal or two. Though no matter where they finish, the Brazilians are certain to add plenty of passion, flair and excitement to the Worlds event.
---
Team Brazil @ the 2015 Worlds
Men's SUP Racing
Vinnicius Martins (course + distance)
Arthur Santacreu (course + distance)
Women's SUP Racing
Lena Ribeiro (course + distance)
Men's Prone
Claudio Britto
Women's Prone
Sinara Passos (TBC)
Men's SUP Surfing
Ian Vaz
Adriano Trinca Ferro
Women's SUP Surfing
Nicole Pacelli