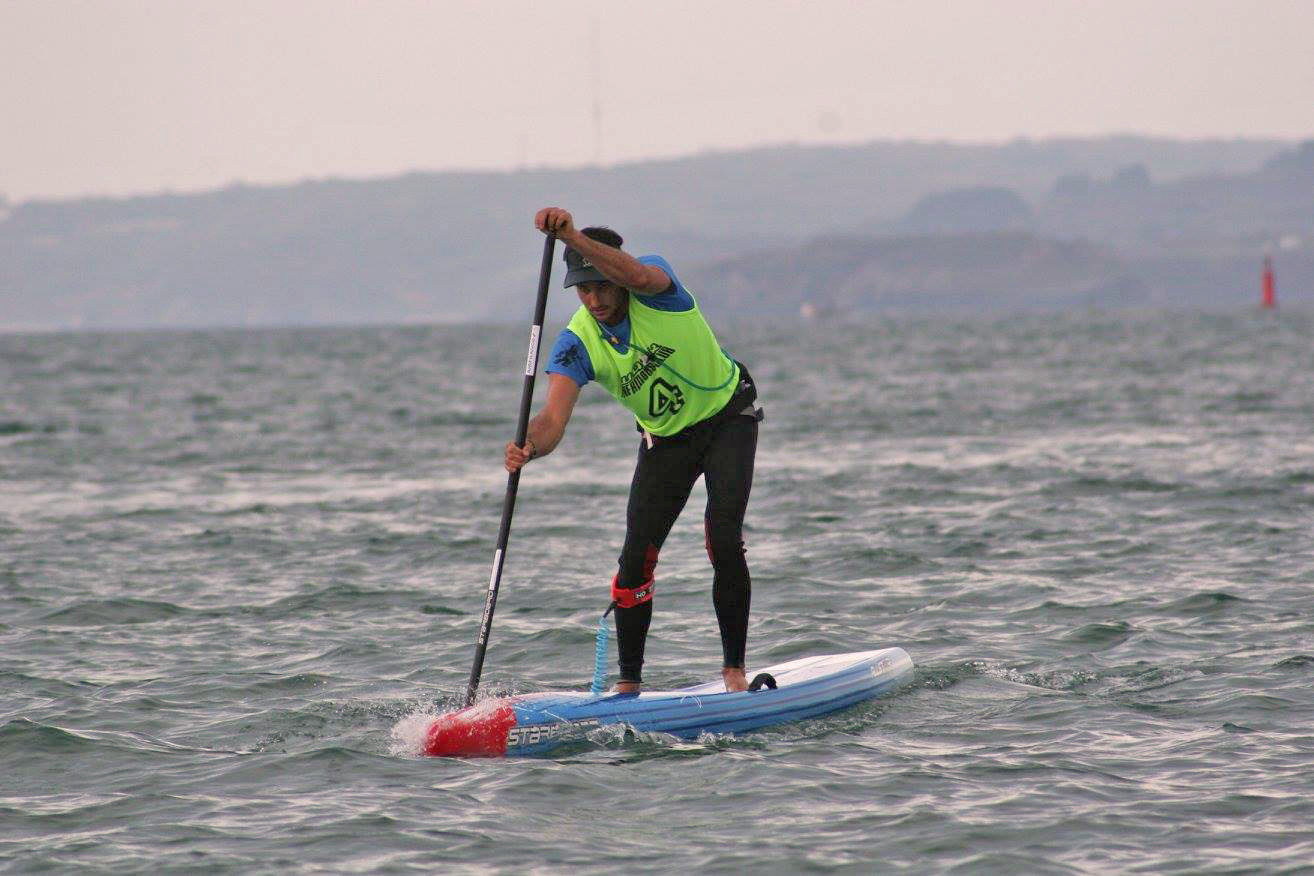 October 18, 2015
by Christopher Parker (@wheresbossman)
Titouan Puyo Wins the (14′) French Championships; Arthur Arutkin Runner-Up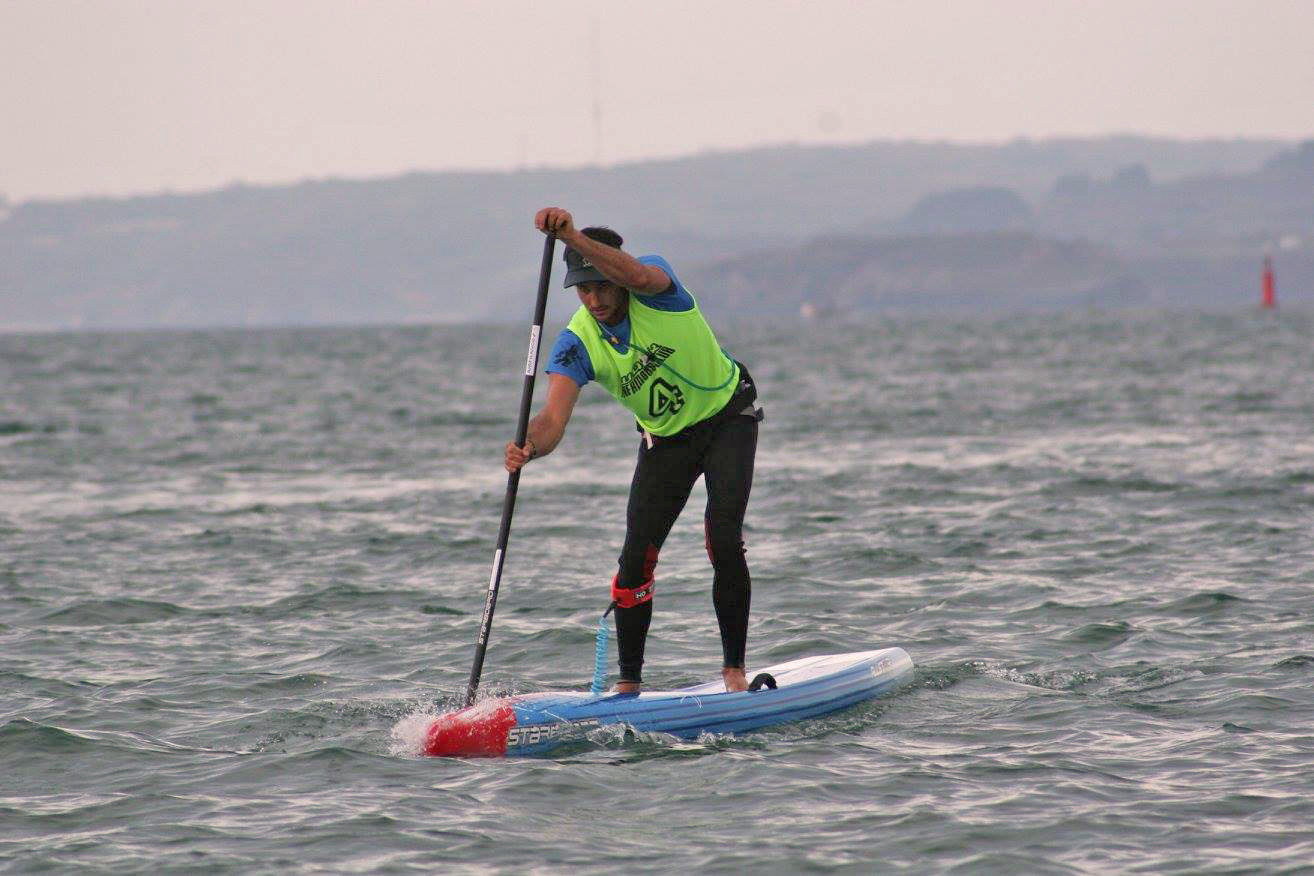 The first of two French Championships were held this weekend, with world #6 and vice-captain of Team Starboard Titouan Puyo taking out the 14′ national title ahead of world #11 Arthur Arutkin.
Held in picturesque Presqu'Île de Crozon, the event featured two days of racing that included a "fun" (but by all reports, still very competitive) surf race along with the main title event, the 15km distance race.
Behind Titou and Arthur, French paddling stalwart Greg Closier rounded out the podium, just edging out the highly under-rated hero of the 11 City Tour, Florent Dode.
Amandine Chazot was the quickest of the women, defeating former national champ Olivia Piana by less than half a minute.
The distance event was advertised as a downwinder but turned into a slog-fest after the winds failed to materialise. I chatted with fifth-place finisher Vincent Verhoeven and got some insight on the race:
"Hey Chris, it was a tough race, the wind never came!! We had to paddle up stream so it was really tactical. We all chose différent ways to try to avoid strong currents.

In the final few kms Titou caught some bumps and that made the différence, after Arthur had followed him closely the first 12 km. Florent and Greg had a great fight for third but Greg took advantage of each and every bump to overtake Florent in the final km!

And I was way further back. I was actually sitting around 8th when I decided to try another line and it actually paid off. I caught some nice bumps and eventually finished fifth!"
The 14′ National Titles (also known as "Championnats de France 14 pieds") have no bearing on team selection for the 2016 ISA Worlds but were a good hit out ahead of the main championships, with the 12'6 national titles scheduled for mid next month.
If this weekend's form and the current world rankings are anything to go by, it looks like Arthur and Titou will be the odds-on favourites to represent Team France next year. Though with the depth of talent in that country – France is one of the genuine powerhouses in world paddling – anything could happen at the titles in November.
You've really gotta hand it to the French: Most countries can't even organise one national titles, yet the French have somehow managed two in the space of just two months.
"Haha yes, that's the French touch!" Vincent added.
Scroll down past the pics for the full results. These are the top five guys (in order). All photos by Matt Raimon (view the complete gallery on Facebook)