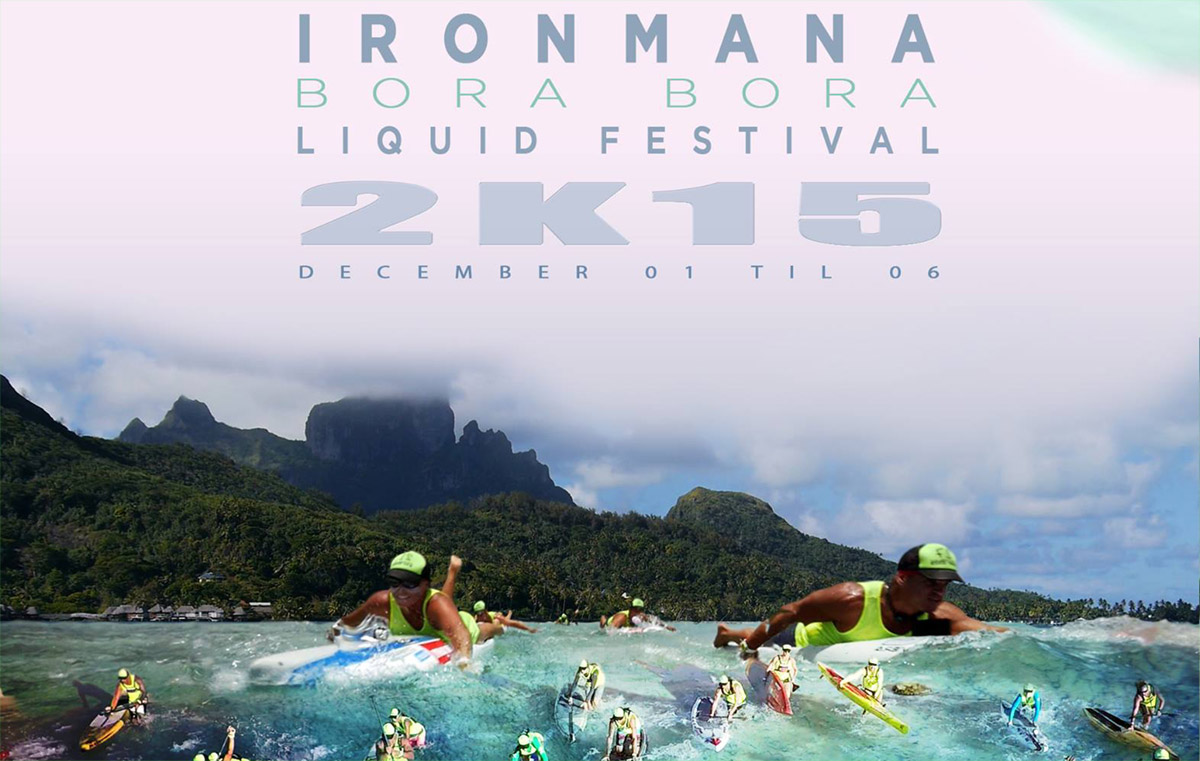 January 31, 2015
by Christopher Parker (@wheresbossman)
Dates Set For Ironmana 2K15 – Get Ready For Even More Pain In Paradise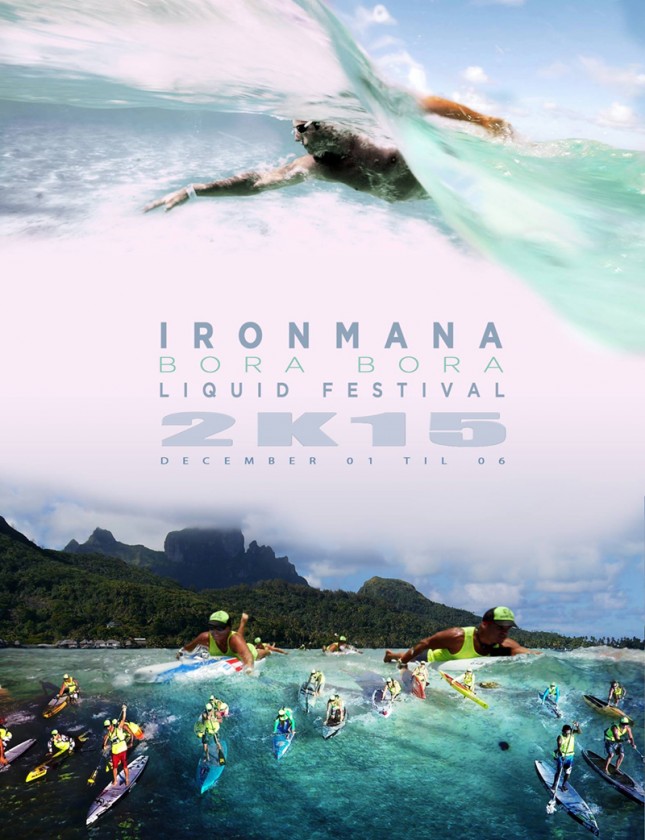 The official dates (and teaser poster) for Ironmana 2K15 have just been released, with the world's toughest SUP race set to return to Bora Bora from December 1st-6th. That gives you exactly 304 days to train, of which you're going to need every single one.
For the uninitiated, Ironmana is part race, part adventure, part spiritual journey through your own mind as you put your body through a series of punishing tests in the most paradisaical setting imaginable. Held on the iconic resort island of Bora Bora (Tahiti/French Polynesia) Ironmana usually features stand up paddling, prone paddling, swimming, canoeing, running and whatever else the enigmatic race director Stephan Lambert comes up with at the last minute.
I was there for last year's event, which, if you were following my Ironmana live blog, you would know was a beautifully torturous four days in paradise.
However the 2015 edition is set to be even more tortuous, with the event officially extended to six days. I believe the competition days are from December 2nd-6th, though knowing Stephan and the Ironmana team, there probably will be a 20km "warm up" race on the 1st.
The Ironmana (or 'Bora Bora Liquid Festival' as it's also known) is not your average SUP race. You don't just decide a few days before that you might give it a shot. It's the ultimate "Bucket List" race that will leave a very lasting impression. I can't recommend it enough, even if it is incredibly painful.
So set your calendars for December 1-6. And if you want to go all out and do the full Ironmana experience, the channel crossing on the sailing canoes (see the vid below) is happening from November 23-30.
If you're on the fence and want a good insight into this crazy event, here's the full length recap of Ironmana 2K14…