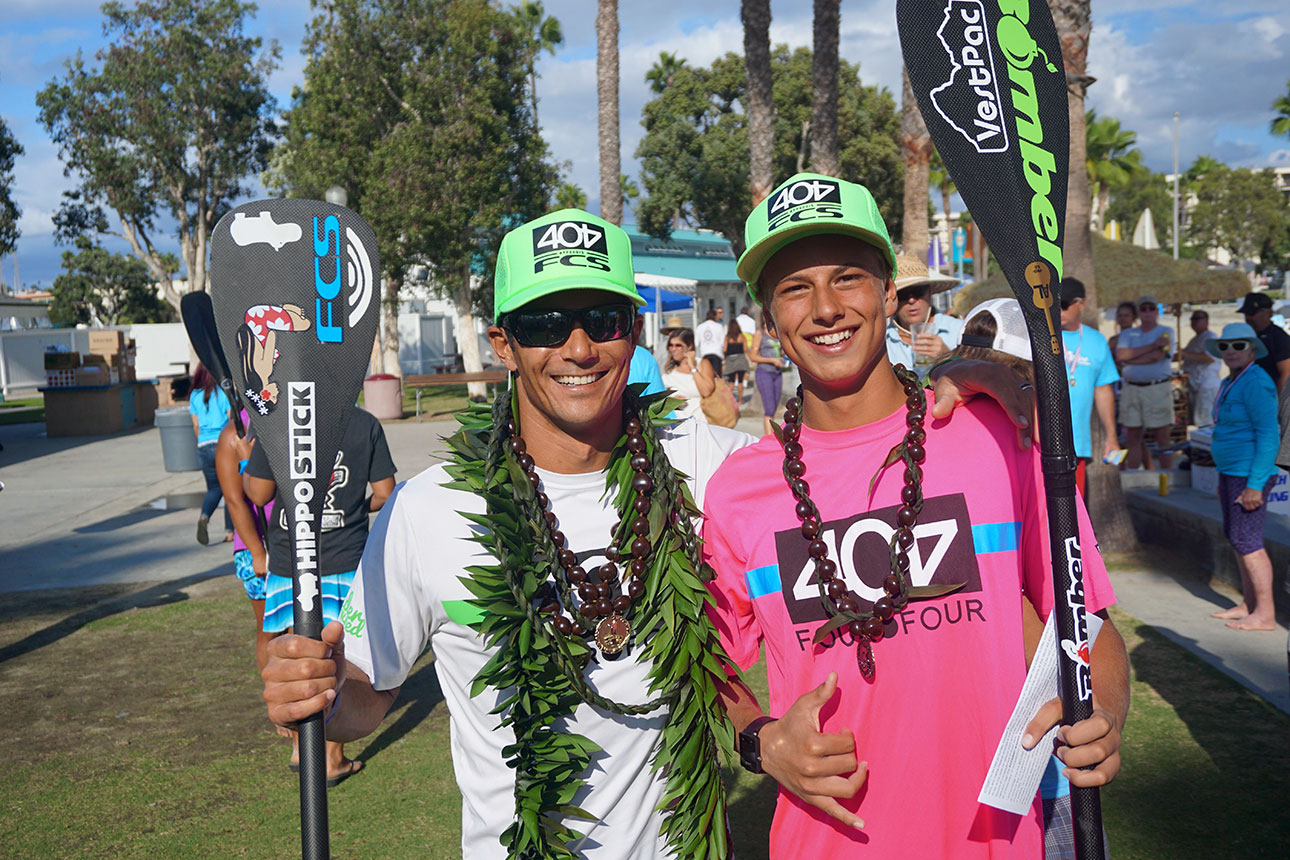 October 7, 2015
by Christopher Parker (@wheresbossman)
Beyond The Shore: Ching, Margetts and a New Name to Watch
Here's a great little gallery from what looks to be a fantastic event. The 3rd annual Beyond The Shore Paddlefest was held at Redondo Beach, California last weekend, with a few very big names and a lot of stoked out weekend warriors enjoying a fun day on the water.
There was distance racing, sprint racing and kids racing. There was a free clinic with Danny Ching, and even a world record SUP yoga attempt.
At the pointy end of the racing: Bailey Rosen made it a clean sweep of the women's field, while in the men's Danny Ching took out both the 4 miler and the head-to-head sprints. The sprints were held inside the salt water lagoon and sounded like they were a pretty entertaining spectacle, with a head-to-head format around a short, split-buoy course.
Danny's stiffest competition came from current world number seven and noted beer drinker, Kelly Margetts, with the Aussie sticking next to Danny right to the end of the distance race and only narrowly losing out in the sprints. It was a good tune up for Kelly, who'll be putting everything on the line this weekend at the Pacific Paddle Games, where he'll be looking to rekindle his heroic form from the Gorge a couple of months back.
Though one of the big performances came from third place finisher in the distance race, Ryland Hart. The 14-year-old is a new member of the small but uber-elite Team 404, which is led by Danny and also features Tahitian dark horse Niuhiti Buillard, Molokai hero Travis Baptiste, and the latest addition, young gun Noa Hopper.
Ryland stuck with Danny and Kelly over the distance and was looking pretty quick in the sprints as well. I caught up with Kelly on Sunday night and he had big wraps for Ryland, saying the youngster was a definite name to watch in the near future. The Aussie also complimented the event for being one of those great, grassroots races that get people on the water for a good time and help promote the sport in general, so well done to the Beyond the Shore charity and all those involved on the weekend.
All photos below by Team 404 / @photosbymunce
– there's a big gallery on the official Facebook page as well