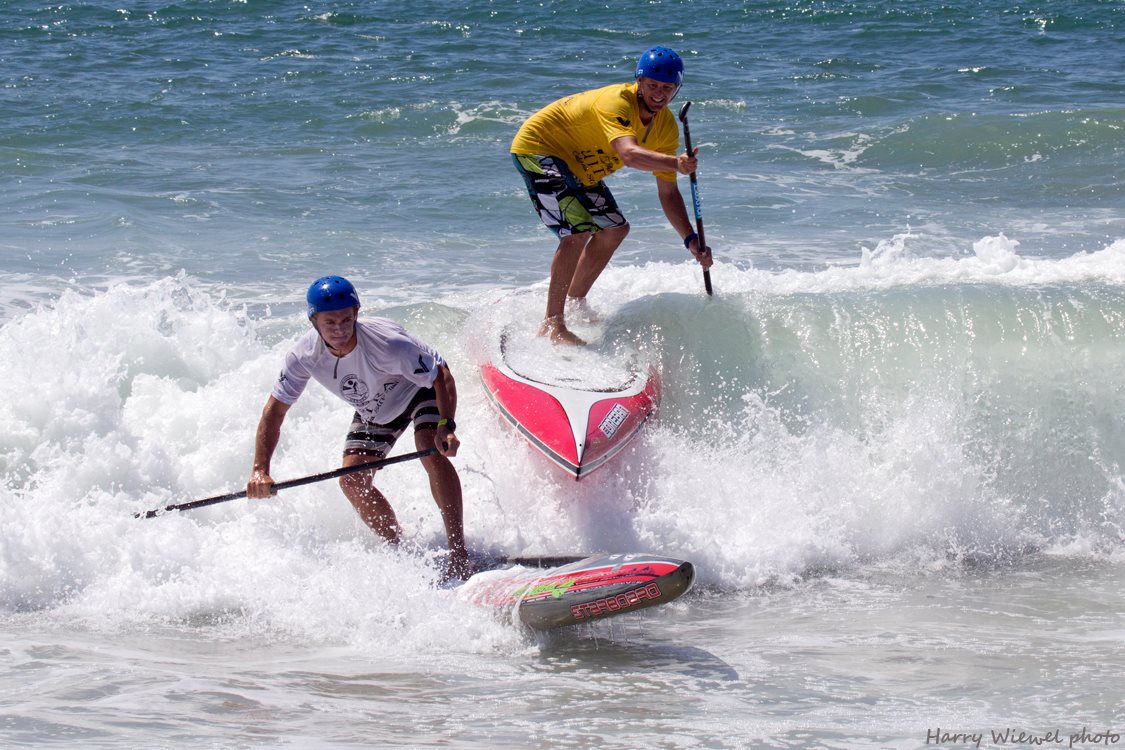 September 13, 2014
by Christopher Parker (@wheresbossman)
Zane And Fiona Win At Huntington As The Blue Crash Helmets Return

The last stop of the US SUP Tour race series was held in Huntington today. With solid little waves and an elite crew that are in town for Battle Month, the event offered up some pretty good action.
After a few rounds of racing (and countless buoy turn carnage pics), coming out on top were Zane Schweitzer and Fiona Wylde. Zaniac edged out Mo Freitas, Bicho Jimenez and Fernando Stalla, while Fiona Wylde was too good for Shae Foudy, Candice Appleby and Halie Harrison.
The event seems to have blended in with the old SurfRace to Victory event, as the date, format and iconic blue crash helmets all look the same.

We'll try and round up the full results for you shortly. In the meantime here's how it looked through the filtered lens of Instagram. Harry Wiewel also has a few dozen quality pics up on Facebook.
Oh and if you wanna see a bunch of dudes running into the water in blue crash helmets, here's a cool little vid of the race start.
http://instagram.com/p/s59dJdvNpE/
http://instagram.com/p/s57YLXopSt/
http://instagram.com/p/s5yo23kazG/