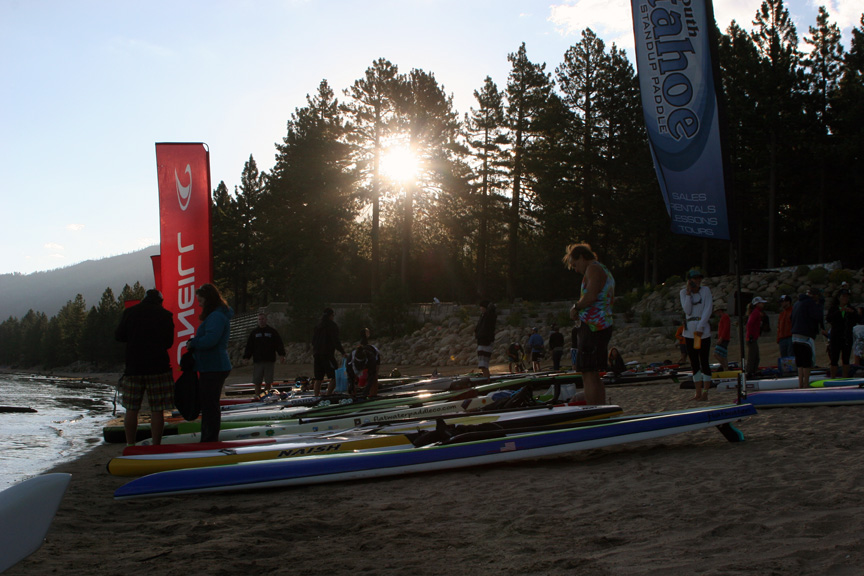 September 15, 2014
by Christopher Parker (@wheresbossman)
Jay Wild Wins The Tahoe Fall Classic As Race Season On The Lake Comes To A Close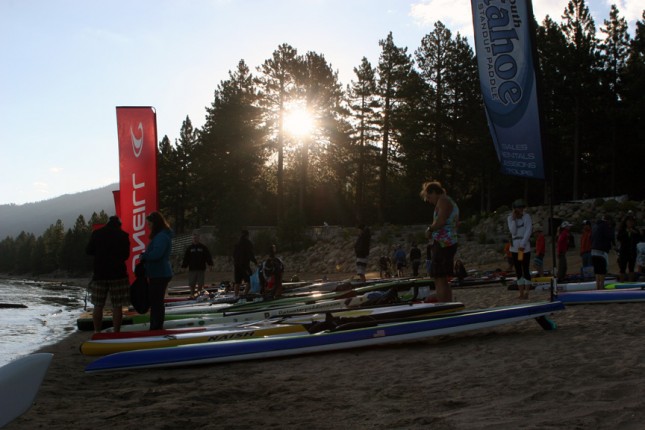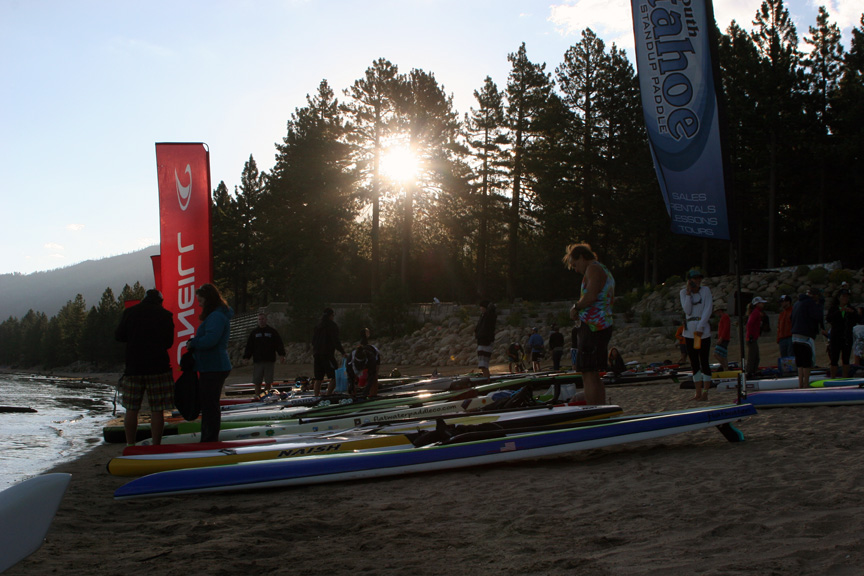 Jay Wild has defeated Ben Sarrazin, Brennan Rose and a host of local talent to claim the Tahoe Fall Classic at Lake Tahoe. This was the third and final stop of the 2014 Tahoe Cup race series, which also saw the Donner Lake and Jam From The Dam events.
Rob Rojas took line honours on his unlimited, making it a clean sweep for the series, however in the battle for the Elite 14′ title it was a close one between Jay and Ben. After 22 miles and over 4 hours of grueling, flat water paddling, Jay crossed the line just a couple of minutes ahead.
Finishing third was Brennan Rose who, after his victories at the previous two Tahoe Cup events, also claimed the overall series title.
Elite 14′
1st: Jay Wild (4:01:10)
2nd: Ben Sarrazin (4:03:39)
3rd: Brennan Rose (4:12:12) * overall series champion
Unlimited
1st: Rob Rojas (3:38:09) * overall series champion
2nd: Rand Carter (3:55:17)
3rd: Michael Valenzuela (4:16:42)
Women
1st: Jen Fuller (4:31:50)
UPDATE: Full results are up on the official site
We'll try and dig up the full results for you shortly but from what I can see it looks like it was another awesome day for paddling up at Lake Tahoe, even if it was a kinda massively long race. As Jay Wild captioned the Instagram shot down below:
"Went for a little paddle yesterday that lasted 4hrs and went across #laketahoe I woke up this morning feeling like I wrestled #hulkhogan #hurting luckily there was a little boat chop that helped me get out and then grind to the finish for first!"
http://instagram.com/p/s-NdZxQjNG/