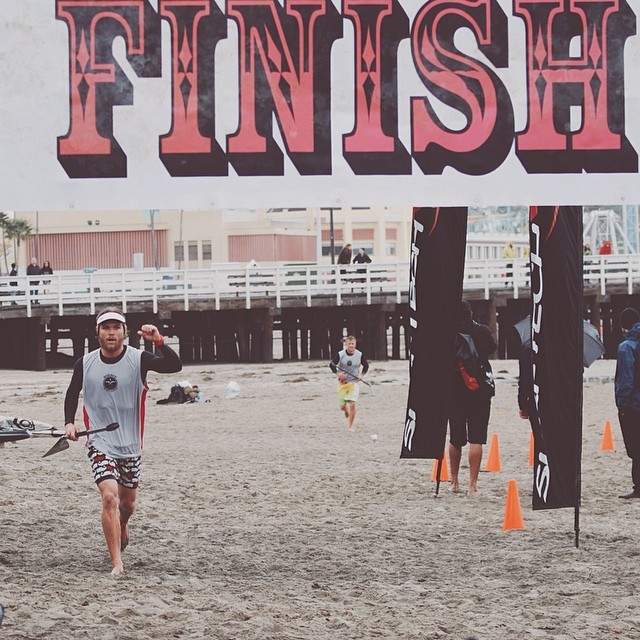 Team USA Goes One-Two At The Surftech Shootout In Santa Cruz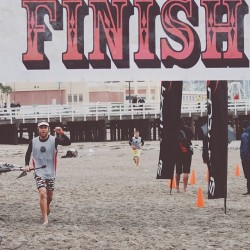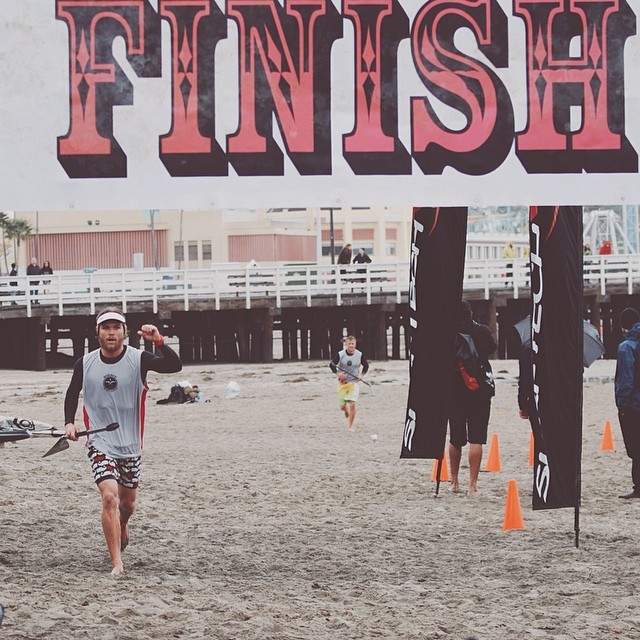 Slater Trout and Morgan Hoesterey have taken out the "Duel" SUP Race at the 2014 Surftech Shootout at the Lane in Santa Cruz, California. In an amazing coincidence, Slater crossed the line 12 seconds in front of Chuck Glynn, which is an exact repeat of the Shootout result from twelve months earlier. Meanwhile Ryan Helm rounded out the podium ahead of a classy field of paddlers.
The win makes it four in a row this year for Slater (Orange Bowl, Dana Ocean Challenge, US SUP Tour and now the Shootout), a streak he'll no doubt be hoping to carry over into a couple of very big races in the next six weeks: Firstly the Carolina Cup at the end of April and then the ISA Worlds in early May, where he'll link back up with Chuck Glynn to represent Team USA.
The young gun (Slater still hasn't turned 20 yet… annoying) had this to say after a win that has clearly got him pumped:
"That makes it 4 in a row! I just won the 2014 Surftech Shoot Out in Santa Cruz for the second year! I came into this event with a lot of pressure on myself. I gave it everything I had. Thank you to all the competitors and my fellow #teamusa team mate Chuck Glynn for pushing me to my limits. This is the best start to a race season in my career. I love you guys, thank you for being with me on this journey. This ones for you // #fourinarow #striveforgreatness #teamusa #teaminfinity"
Conditions for the race were fairly brutal, with solid wind and rain (which I believe is considered "pretty good" weather in Northern California) adding to the challenge of the six mile course. We'll try and round up some pics for you soon, but in the meantime here are the full results…
2014 Shootout At The Lane – Duel SUP Race Results
Men's Top 10:
1st: Slater Trout (0:45:13)
2nd: Chuck Glynn (0:45:25)
3rd: Ryan Helm (0:45:57)
4th: Javier (0:46:06)
5th: Matt Becker (0:46:32)
6th: Fernando Stalla (0:46:34)
7th: Brennan Rose (0:47:50)
8th: Ryan Murphy (0:47:52)
9th: Brendan Light (0:49:01)
10th: Sean Pangelinan (0:49:23)
Women's Top 5:
1st: Morgan Hoesterey (0:55:25)
2nd: Fiona Wylde (0:59:05)
3rd: Alyson Fromm (1:00:42)
4th: Kali'a Alexiou (1:01:12)
5th: Kristin Thomas (1:01:51)
Full results from all the divisions…