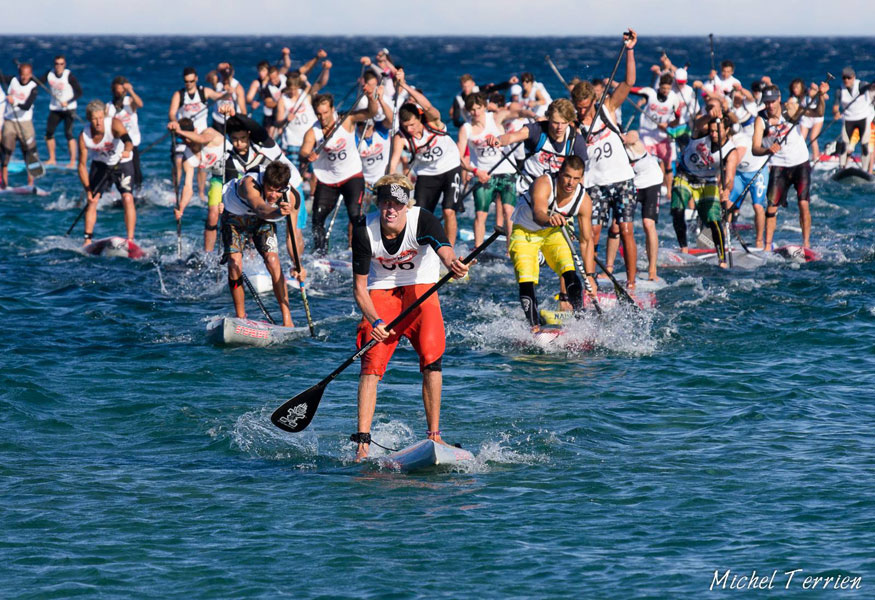 May 23, 2014
by Christopher Parker (@wheresbossman)
France's Biggest And Most Iconic Race, The SUP Race Cup, Marks Week #2 Of The Euro Tour
The NSP Euro Tour continues tomorrow with one of Europe's most traditional and iconic races, the SUP Race Cup in St. Maxime, France.
The SUP Race Cup has been going for… ever. It seems like that anyway. Before racing in Europe became the hip thing to do for the world's best paddlers, the SUP Race Cup was carrying the torch. The event is France's biggest SUP race and France is the biggest and strongest SUP nation in Europe, so this one always attracts a stellar lineup.
Last year Travis Grant defeated Connor Baxter, however with a reshuffle of the Euro season the 2014 edition will be less of an international affair and more of a Euro vs Euro battle. So with guys like Connor and Travis out, it leaves the door open for France's finest to reclaim their biggest trophy.
Saturday is the 7km "Beach Race" (a Battle of the Paddle-style race on the flat oceans of the Mediterranean) while Sunday it's the 17km distance event.
Look for French stars such as Eric Terrien, newly crowned ISA World Champion Titouan Puyo, young gun Arthur Daniel and old guards Gaetene Sene and Greg Closier to be near the front of the pack all weekend. In the shorter, sharper course race I'm guessing speedsters such as Leonard Nika from Italy will give the French a good run for their money, while dark horses such as Peter Bartl (Austria) and Branislav Sramek (Czech Republic) will be strong over the 17km course.
But for all the Euro talent that's descended on St. Maxime, I'm betting that Eric and Titou will repeat their epic performance from Nicaragua and go 1-2 on Sunday.
No matter what happens though, we'll keep you posted with results and pics here on SUPracer.com all weekend.
Oh and the forecast is for sun. The fun times in Europe continue…
---