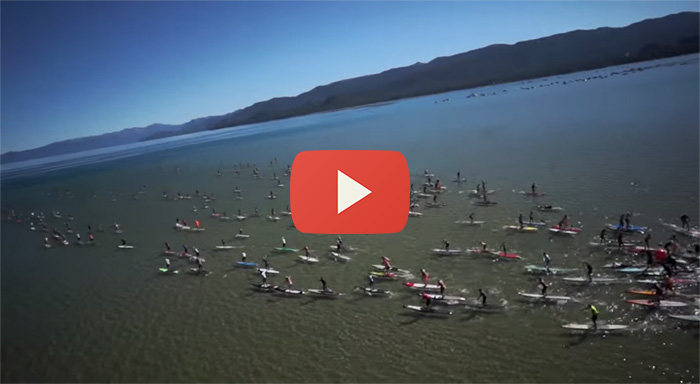 July 13, 2014
by Christopher Parker (@wheresbossman)
Unreal Footage From Lake Tahoe (Race The Lake Of The Sky)
https://www.youtube.com/watch?v=LxqcEoZk-Ow
Here's a very impressive highlights reel from the massive Race The Lake Of The Sky event, which was held up at Lake Tahoe a few weeks back and attracted hundreds of paddlers from far and wide.
Race The Lake Of The Sky, aka the Feel Good Race Of The Summer (or "Gathering of the Tribes" as Mike Muir puts it), seems to be quickly becoming one of the races to attend. It has a grassroots vibe to it but still attracts plenty of elite talent. It's kinda like California's answer to the Carolina Cup.
Anyway enjoy the clip above, it's a very slick production that captures the fun and spirit of the event rather well. There's some great drone footage of the distance races (which Danny Ching dominated) while at 1:19 we get a nice close up of the kids' races, which as always stole the show.
---
Want more great SUP videos? Check out the SIC Showreel…