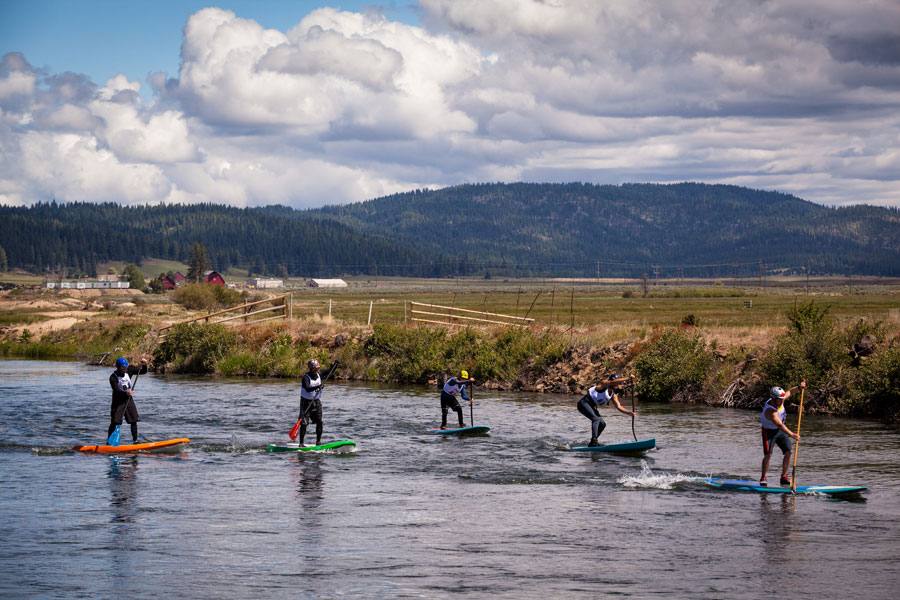 April 11, 2014
by Christopher Parker (@wheresbossman)
Payette River Games: Seven Very Good Reasons To Register Right Now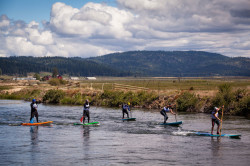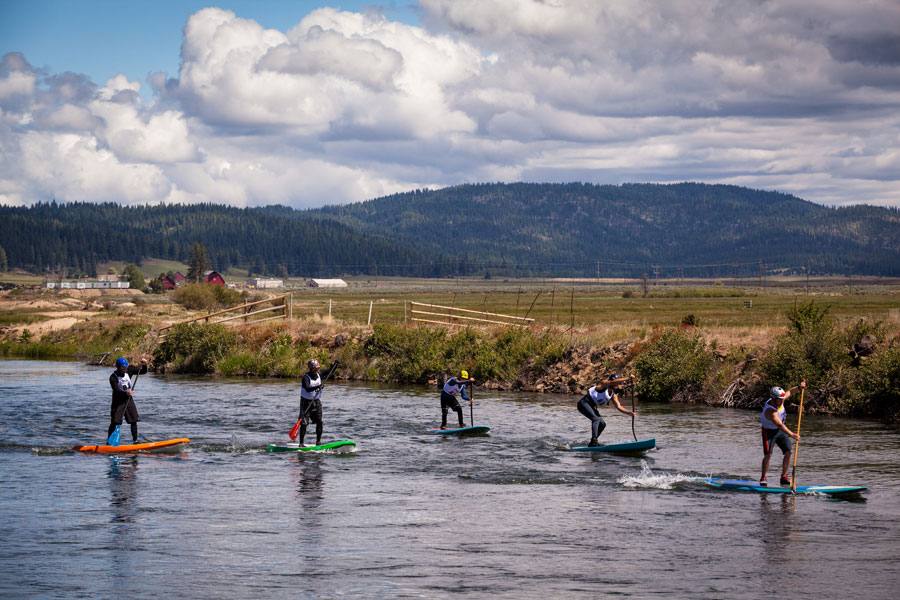 Remember back in September 2013 when the Payette River Games came out of nowhere to announce the most lucrative prize purse in SUP history? Well time flies, because the event is now only 10 weeks away and competitor slots are selling out pretty fast.
The 2014 Payette River Games are happening June 20-22 in the rather beautiful-looking country town of Cascade, Idaho, which looks set to dish up one of the most unique & interesting SUP races of the year. Unless you've been living under a rock (on Mars) you'll already be familiar with this event, but just in case you needed any extra reason to make the trip to Idaho, here are seven pretty good ones…
Massive Prize Purse: There's $50,000 on the line, with an equal 50/50 split between the men and women. The fastest guy and fastest girl will walk away with $10k each. That's huge. So huge in fact that it's a record (by a long way).
Unique Format: While most of us are used to the standard course races or long distance events seen at most SUP events, the Payette River Games is going to offer something very different for the 99% of us paddlers who didn't grow up on a river. The Elite Race will be split into two events: The Elite Sprint and the Elite Cross. The Sprint is a 1.5 mile, downriver, paddle-as-fast-as-you-bloody-well-can time trial, which will combine calm flatwater sections with a beefy whitewater feature that should test the balance of even the most experienced paddlers. Meanwhile the Cross is like a knockout-format course race where you have to navigate buoys in and around the rapids. In short: This isn't your usual SUP race.
Epic Location: I've never been to Idaho but after surveying the pics and Google Map of the local area, as well as chatting to the very enthusiastic organising crew, this place seems like a bit of a paradise. Quaint country town, wide open spaces, mountain backdrop and an awesome river paddling location at Kelly's Whitewater Park. Check out our Payette River Games photo gallery and you'll get the idea.

Good Cause: While the focus has been on the $50,000 prize purse and the awesome race format, there's actually a very worthy theme underlining this whole event. The Payette River Games is being built up to help support the efforts of Kelly's Whitewater Park and their school for kids. As the official site sums it up:
Your registration fees will help grow this event and support our bigger dream of turning Kelly's Whitewater Park into a place where children who ordinarily would not have a chance to do it on their own, can now learn the joys of SUP, kayaking and surfing for FREE of charge. Please see more on our website: http://www.kellyswhitewaterpark.com/school.html.
And that doesn't even mention the fact that the very creation of Kelly's Whitewater Park has been instrumental in reviving the fortunes of a former industrial country town. In short: This is definitely an event worth supporting.
Paddle With The Pros: The likes of Jamie Mitchell, Kelly Margetts, Slater Trout, Jimmy Terrell, Jake Jensen, Anthony Vela, Candice Appleby and other big names are already confirmed.
Carnage: While a few paddlers have been wondering whether or not they'll be able to handle the course, we've been assured that 90% of the river is actually pretty tame. The Sprint race for example starts off with one and a quarter miles of pure flatwater paddling before hitting the tricky bits. However those tricky bits are going to be tricky and might just produce some carnage pics to rival the BOP's infamous hammer buoy.
Not Just The Paddling: The event is called the Payette River Games and not the Payette SUP River Games for a reason – Stand Up Paddling is only one part of this whole show. The event is also set to feature: whitewater kayak, river surfing, beach volleyball, tug-0-war, river raft racing, frisbee golf, even a lumberjack competition (I wanna see Jamie Mitchell vs. Anthony Vela on the axe). And that's not even half of what's on offer – take a look at all the different events on the PRG site.
Athletes Village / Free Camping: The event has setup an athletes village (within walking distance to the river) that includes free camping for everyone. Basically they booked out an entire campground and are opening it up for free to any competitors (and their families). That's kinda rad. It'll be like a mini Olympics.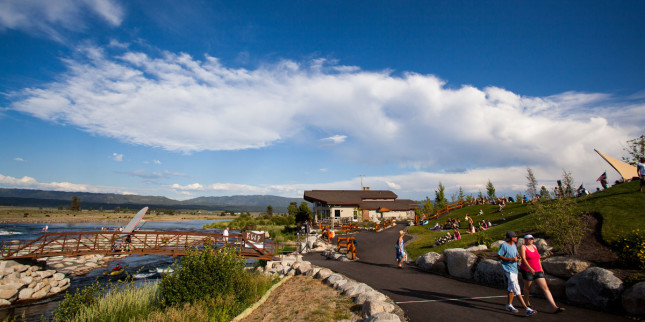 In short, the Payette River Games sounds like it's going to be a very special event and there are clearly a lot of reasons why you'd wanna head to Idaho in June. So head on over to the official site and register right now, because if you sign up in the next 72 hours you get a discount. But either way, do it soon because the SUP racing is limited to 200 paddlers and I'm pretty sure, with all of that awesomeness listed above, that it'll sell out well before the event kicks off.
NOTE: If you're serious about racing then be sure to sign up for both the "Elite Sprint" and "Elite Cross" events – results from those two will be combined to award the prize money and overall event standings.