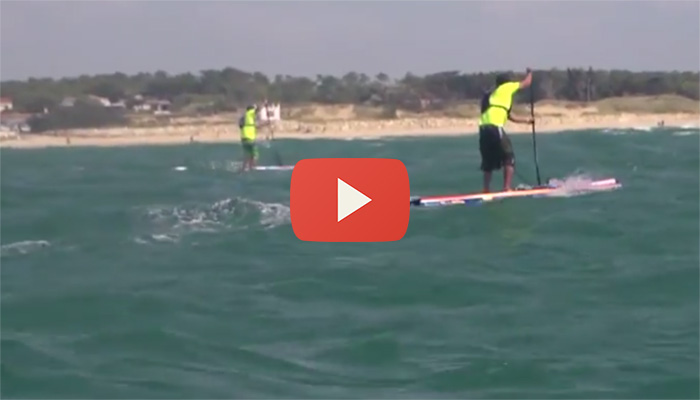 WATCH: Highlights From Oleron As Zane And Titou Fire
Some quality videos coming out of the Oleron Island Stand Up Paddle Challenge on the weekend, which saw a small but very elite field continue the Euro Tour roadshow in France.
Titouan Puyo showed he's no flash in the pan, putting in another commanding performance in the bumps to take out the distance race on day one. However it was Zane Schweitzer, again, who took out the second day and the overall event in the process.
Watch the highlights below below…
>>> MORE: Oleron Island Stand Up Paddle RESULTS
Oleron Paddle Challenge: DAY 1 – The Downwinder
Oleron Paddle Challenge: DAY 1 – Sprints
As well as being part of our celebration of the Euro summer, the Oleron event is also part of the Stand Up World Series' "European Cup" – which also includes last week's race in Bilbao as well as upcoming events in Finland, Italy and Germany.