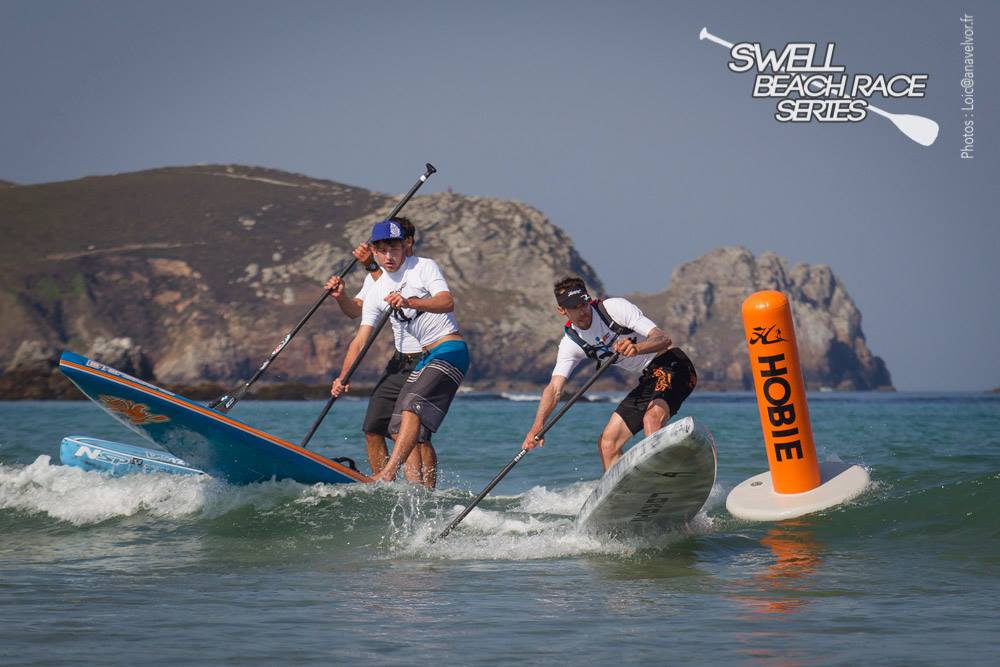 May 19, 2014
by Christopher Parker (@wheresbossman)
France Warms Up For Its Euro Tour Main Event With The Northpoint Classic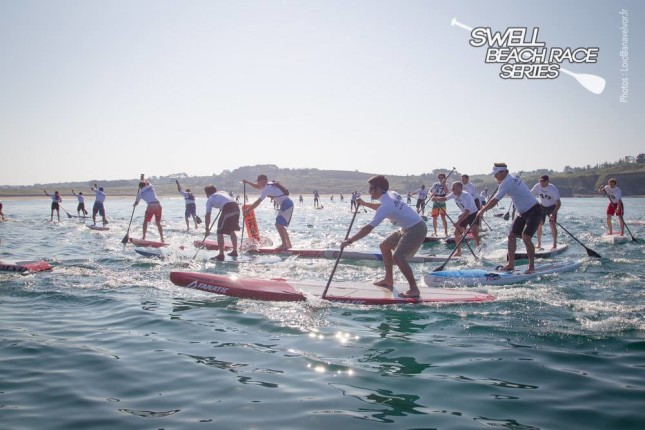 While Eric Terrien was kicking off the NSP Euro Tour with a win on Mallorca this past weekend, his fellow countrymen were battling it out back home in France. The 6th annual Northpoint Classic, a SUP event that combines surfing and racing into one big weekend, was held in the village of Goulien on the country's west coast and enjoyed some picture-perfect race conditions.
With sunny skies, light winds and small waves, the 50+ paddlers battled it out around the 8km technical course for just under 50 minutes.
In a tight finish, young gun Arthur Daniel took the win in a time of 48 minutes, 39 seconds, just 7 seconds in front of event organiser and French paddling stalwart, Greg Closier. The first hand account that we received sums it up like this:
"Fifty SUP racers showed up to battle the technical race that was held at Goulien beach. It was a beautiful day with the sun shining. The waves were small but still enough to make things interesting.

Arthur, Greg and Martin were neck and neck all the way until Arthur caught a small bump right at the end to cross the line first, with Greg right behind and Martin third.

Just behind there was a good battle between Yoann Cornelis, who managed to get 4th, and an impressive Benoit Carpentier (who is better known for paddling his 7'4″ SUP surfboard!). Ben sprinted hard to the beach to overtake Vincent Verhoeven and round out the top 5.

The race was a great warmup ahead of next week's big SUP Race Cup in St. Maxime!"
The 2014 Northpoint Classic was also the 5th race in the 2014 Swell Beach Race Series, which always gets some good numbers to regional corners of France and always produces some cool pics and vids. The video from the weekend will drop in the next day or two, but for now here are some cool shots thanks to Loic Olivier (view the full gallery on Facebook).
The French SUP Mag has a good recap of the weekend with some great photos of their own.
As mentioned above, next week it's France's biggest and most famous race, the SUP Race Cup in St. Maxime, which is the headline act during Week #2 of our NSP Euro Tour festivities.
---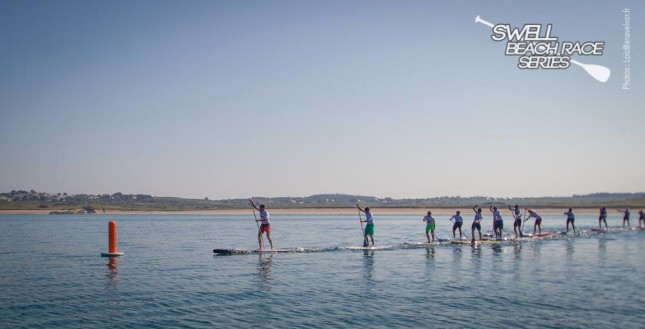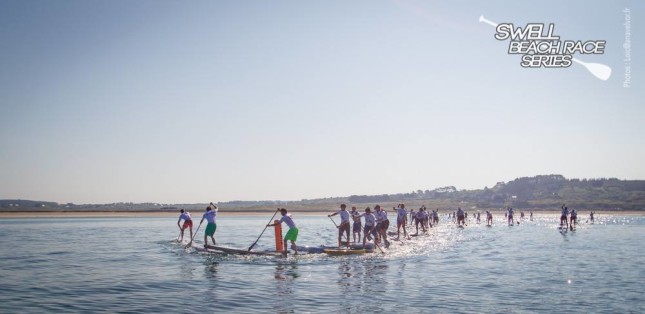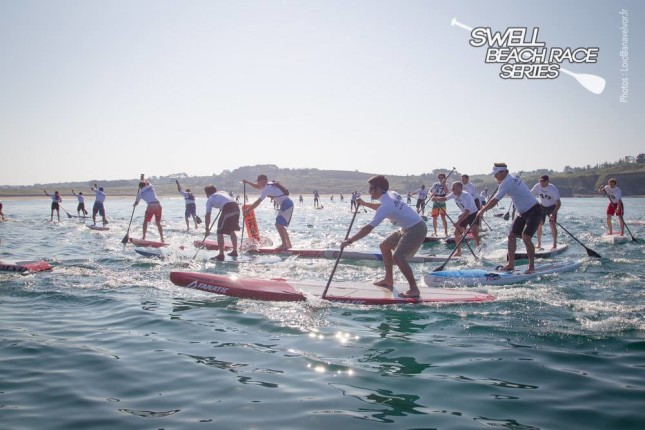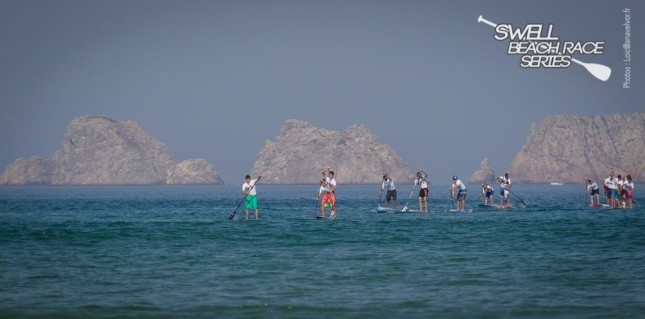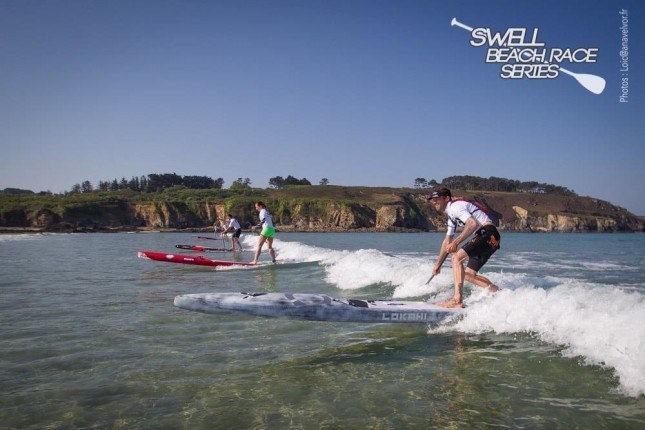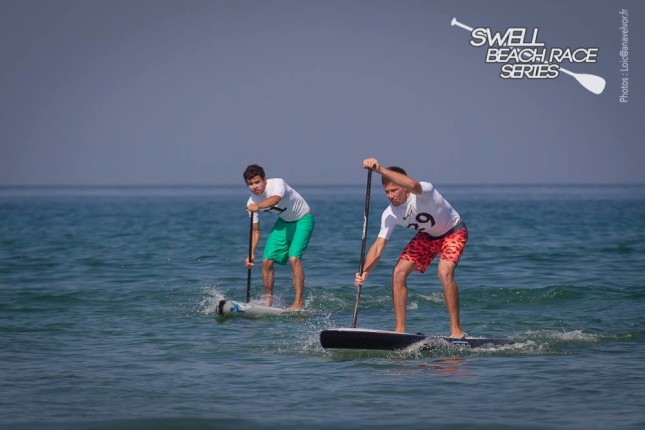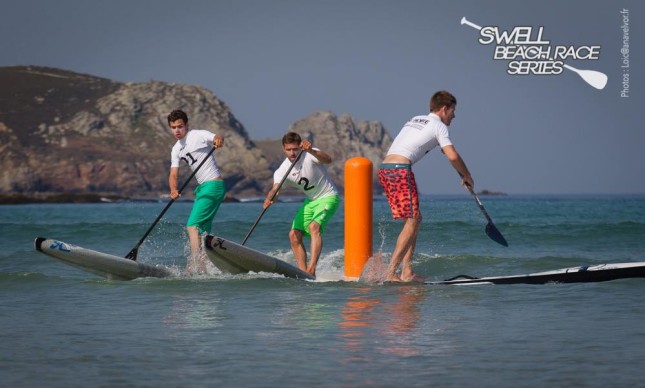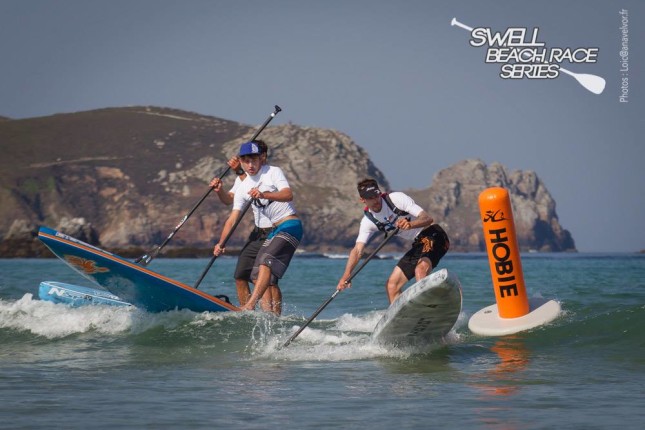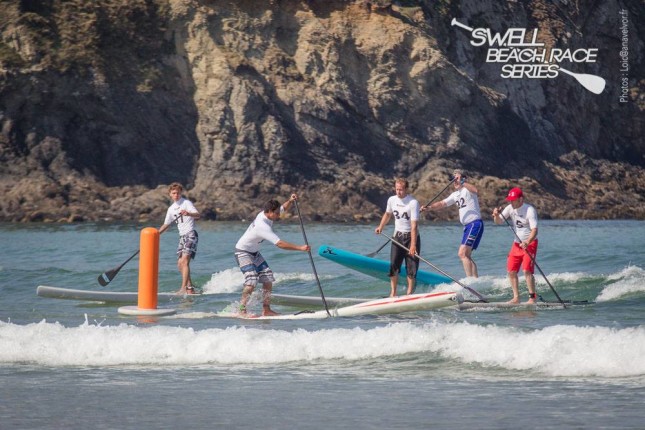 ---
2014 Northpoint Classic SUP Race Results
1) Arthur Daniel 48'39
2) Greg Closier 48'46
3) Martin Letourneur 49'20 (junior)
4) Yoann Cornelis 49'45
5) Benoit Carpentier 50'11 (junior)
6) Vincent Verhoeven 50'14
7) Amaury Dormet 51'15
8) Thomas Hebert 51'32 (junior)
9) Renaud Noyelle 51'55
10) Rico Leroy 52'43
11) Jérémy Branchu 52'55
12) Greg Vitry 53'20
13) Franck Le Ven 53'35 (master)
14) Christophe Guerin 53'54
15) Laurent Delpin 53'54
16) Thomas Kimpflin 53'56
17) Martin Vitry 54'08 (junior)
18) Martin Raimon 54'17
19) Jean Letourneur 54'19 (junior)
20) Kilian Mouton 54'22 (junior)
21) Fred Istin 54'50
22) Sylvain Pladys 55'38 (master)
23) Médéric Berthe 54'41
24) Vincent Guillaume 56'10
25) Ronan Botrel 57'01 (master)
26) Benoit Chauvin 57'09
27) Pascal Pouget 57'11 (master)
28) JP Letrouneur 57'30 (master)
29) Tanguy Richard 57'39 (junior)
30) Stive Lener 57'58
31) Frédéric Le Provost 58'08 (master)
32) Loic Gourmelin 58'29
33) Lionel Angibaud 58'45
34) Morgan Vourch 58'53
35) Philippe Trebaul 59'16
36) Laurent Thiery 1h00'54
37) Benjamin Penet 1h00'52 (junior)
38) JM Hébert 1h01'40
39) Pascal Bachelet 1h01'40 (master)
40) Stéphane Prigent 1h02'23
41) Florian Meallet 1h02'57
42) Solange Pruvost 1h03'18 (female)
43) Alain Geffrault 1h04'06 (master)
44) Anne Crozet 1h04'16 (female)
45) Karine Dormet 1h09'20 (female)
46) David Amamoutou (DNF)
---