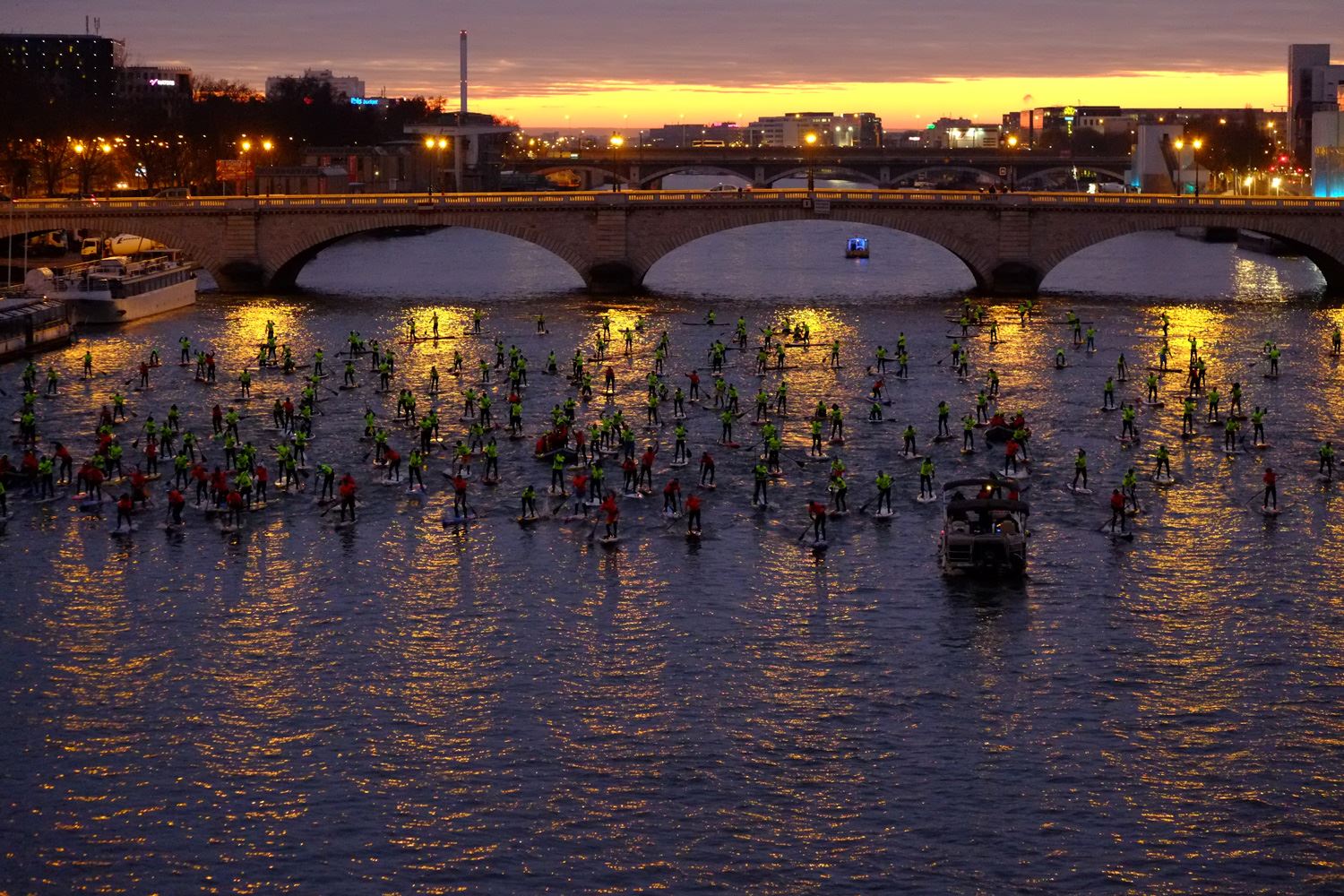 September 19, 2014
by Christopher Parker (@wheresbossman)
One Of The Biggest Races In The World Just Opened For Registration …And Then Sold Out In 10 Hours

The Nautic SUP Paris Crossing – one of the biggest stand up paddle events in the entire world – opened for registration on Monday morning. By Monday evening the event had completely sold out.
Outside of Molokai, where the solo divisions filled up within just a few hours earlier this year, I've never heard of a race being in such high demand. Though it's not hard to see why: Competitors in the Paris Crossing get to paddle down the famous River Seine, through the heart of Paris and pass iconic landmarks such as the Eiffel Tower.
Last year the event sold out all 300 slots before race day, though I've heard that number was actually increased to 400 this time round. So while most race organisers would be stoked to see 80 or 90 paddlers on the start line, the Paris Crossing has no problem selling out hundreds of registration slots a full two and a half months out from race day.

And this is Europe, not Southern California or Florida: The paddling community is still very young over here, which makes this even more impressive. Not to mention the race is held in early December, when it's bloody freezing in Paris.
In fact this entire event sounds like a mission: The race has to start right before dawn, as the organisers ony have a small window where the Seine is free of boat traffic. That means the Paris Crossing is dark. It's cold. Yet it's also extremely popular…
The Nautic SUP Paris Crossing is a serious event – previous winners include the likes of Eric Terrien – however it's much more than just a race: The majority of paddlers aren't seriously competing, they're just there for the chance to paddle through the most romantic city in the world.
If you want to join them, you'll have to join the waiting list and hope for the best or just wait until December 2015…