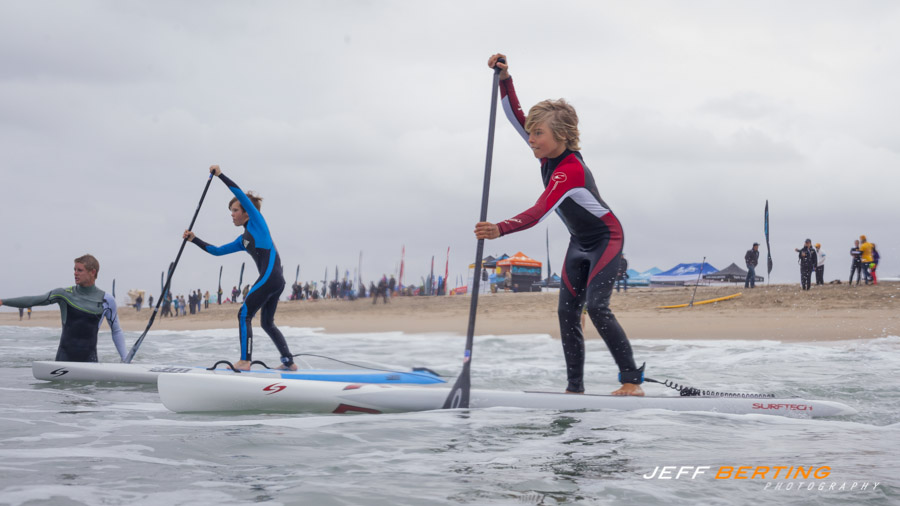 April 19, 2014
by Christopher Parker (@wheresbossman)
Junior SUP Fiesta Returns To Huntington With Big Little Names And A New Board Class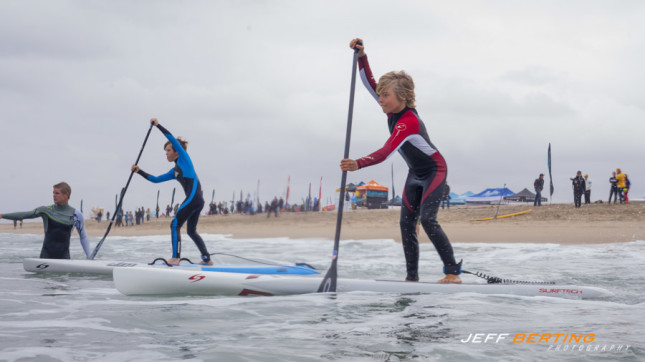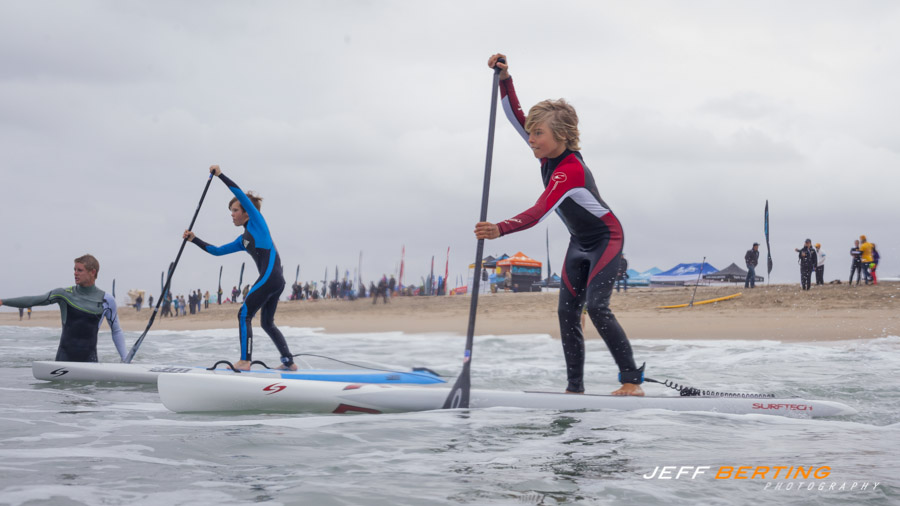 One of the pint-sized highlights of the racing calendar is Performance Paddling's Junior Pro & Youth SUP Fiesta, a stand up paddle event dedicated entirely to the stars of the future. The 2014 edition is just a couple of weeks away, with the showcase set for May 4th at Bolsa Chica State Beach (Huntington) in California.
The Junior SUP Fiesta is run by Candice Appleby and Anthony Vela and features both a SUP race and SUP surf contest. Most kids' races get tacked onto bigger events, so it's cool to see Candice and AV giving the grommies a chance to shine on their own.
Just some of the charging groms who'll be racing/surfing are Riggs Napoleon, Mo Freitas, Vanina Walsh, Fiona Wylde, Izzi Gomez, Yuri Daberkow, Ridge Lenny, Kai McPhillips, Felipe Gaspar, Berndt Roediger, Noa Hopper. That list include paddlers who've won adult surf comps and races, so you know the competition is gonna be high level.
In another good sign for the Fiesta, entries have already come in from as far as Brazil, Oahu, Maui, Kauai, Molokai, Florida, North Carolina, Utah, Oregon, as well as plenty of local groms from California.
Helping out on the day will be a few big name paddlers who were kids not too long ago themselves, such as Matt Becker, Zane Schweitzer and Connor Baxter. The event will also offer gender-equal prize money ($1000 bucks for the winners) plus a full webcast of the whole show.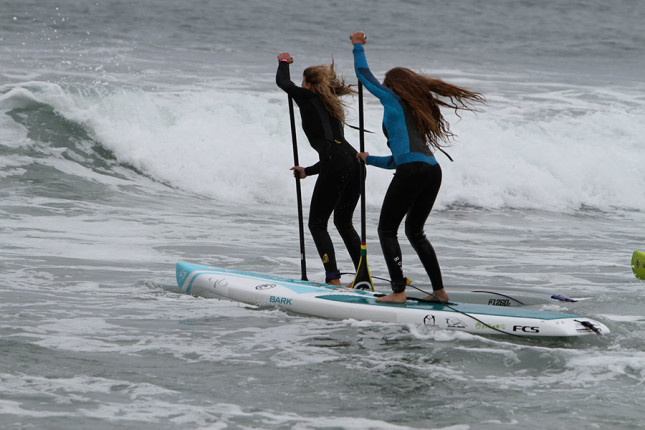 Interestingly, the event has also adopted the new "Kids Race Board Class" restrictions: For kids aged 11 year or under, the race boards must be 11 feet or under.
This new 11′ rule has been pushed by the WPA to promote kids' racing and may become yet another standard board class, along with the existing 12'6, 14 and unlimited. The new 11′ rule is basically a kids' version of the 12'6. In the SUP Fiesta, the kids that are 12 & older will be on the regular 12'6 boards, but kids 11 & under will be on 11′ & under.
11 feet for 11 years. Easy to remember.
Anyway it's all happening on May 4th at Bolsa Chica State Beach (Huntington), so if you're in the area get down and cheer on the paddlers who are going leaving you in their wake in a few years time (or perhaps already are…).
In the meantime here's how last year's event went down:
http://vimeo.com/66680809