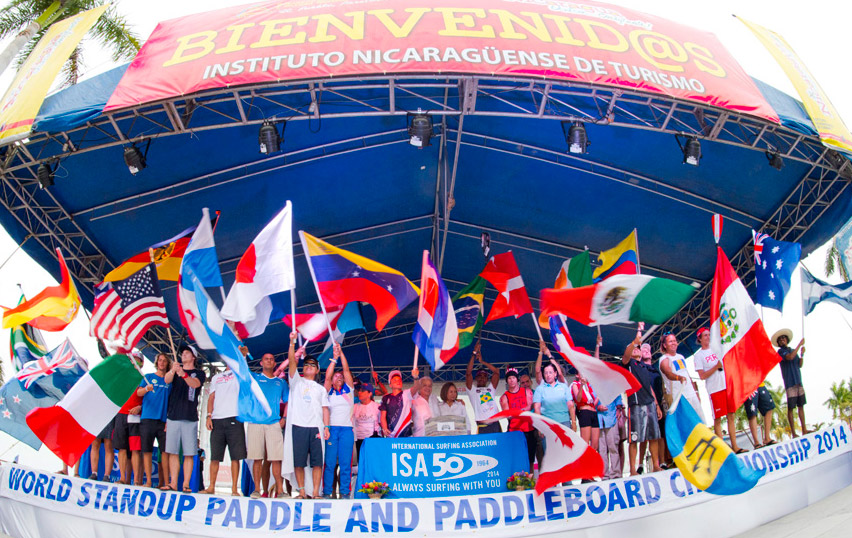 May 3, 2014
by Christopher Parker (@wheresbossman)
With Plenty Of Colour And Flair, The 2014 ISA Worlds Officially Opens In Nicaragua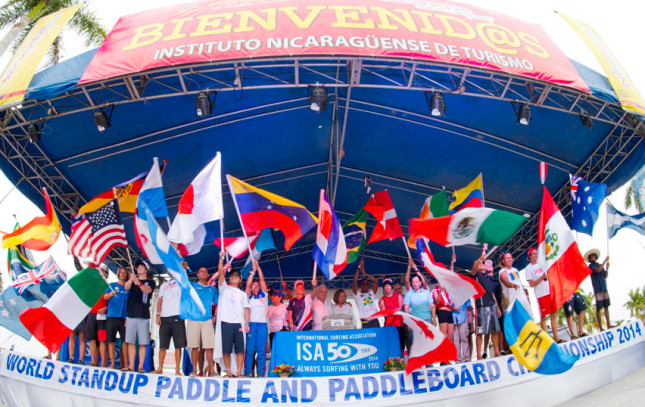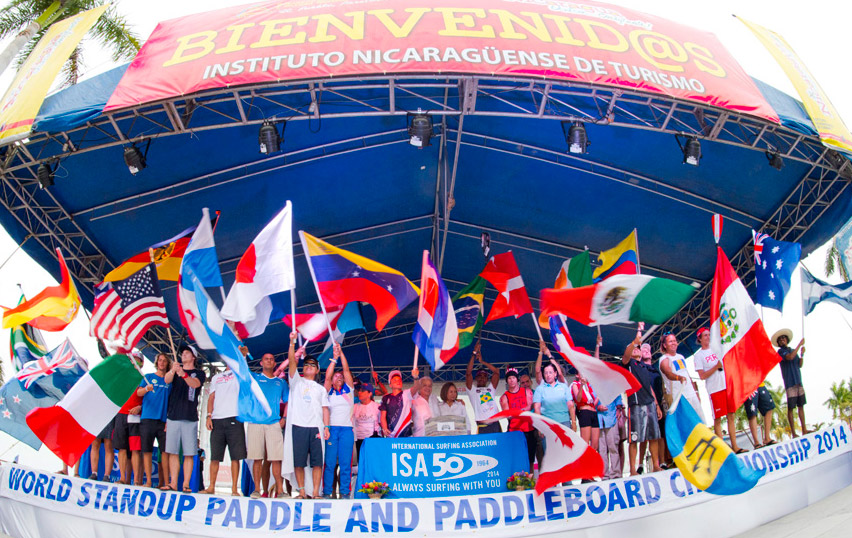 Well that was colourful.
Today saw the opening ceremony of the 2014 ISA World StandUp Paddle and Paddleboard Championship (we're just gonna go with "ISA Worlds" from here on…) in the quaint, colonial city of Granada, Nicaragua.
Flanked by dancing girls and masked drummers, the 220 odd athletes from 27 nations walked through town as the "Parade of Nations" marked the official start of the event.
I'm not entirely sure what I just watched, but I think I like it…
While at first glance this kind of ceremony seems bizarrely out of place for a SUP event, it actually does a great job of summarising what the Worlds are all about: uniting paddlers from every corner of the globe in a celebration of the sport. From Canada to Colombia, Spain to South Africa, paddlers walked the streets in their national colours, waving flags and soaking up the vibrant atmosphere.
The UK's Aaron Rowe, one of the younger athletes at age 17, was getting into the festivities: "No idea what's going on behind me but I can definitely feel it! Those guys in the masks are kinda scary though!"
Canada's Lina Augaitis, one of my favourites for gold, simply quipped "Feels amazing… Proud to represent Canada!"
Speaking of the Canucks, Team Canada has taken the expats game to a new level at this event. Just like in the Olympics, many athletes that live in one country end up representing another that they have a connection with. Team Canada have a Korean-based, Australian-based and US-based athlete in their squad this year, including Cameron McKay from Perth, Western Australia.
"Mum's a Canadian and I have duel citizenship, so I thought why not. Once in a lifetime opportunity! Love this atmosphere. Been seeing all the teams around town the past couple of days, everybody gets to know each other so it really brings the community together, it's awesome!"
Unbeknownst to most in the SUP world, Jenny Kalmbach was actually born and raised in Costa Rica and will be representing her home nation in the SUP surfing and SUP tech race this week. Asked to sum up the opening ceremony in one word Jenny came up with "colourful" before adding:
"This mini Olympics concept is awesome. Now that I'm here it's really hitting me. It's cool to be able to compete for something more than just yourself. In most races it's just about you alone, but here you wanna do extra well because you're representing your country and don't wanna let your team mates down."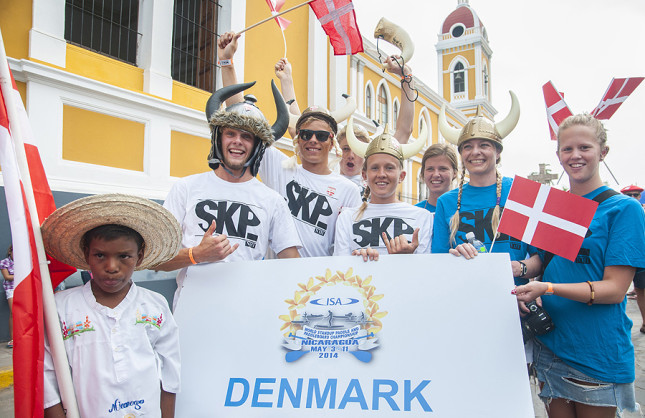 The happy young Danish team, led by 2013 gold medalist and global jetsetter Casper Steinfath, were looking the part in their viking helmets. ISA newbie Oliver Hartkopp had some insider tips from his more experienced team mate:
"Casper said to just stay behind him and block all the other guys so we can finish 1-2 haha."
"And are you going to be racing in your viking helmet?"
"I think so."
Awesome.
The Danes are one of many teams who've had to quickly acclimatise to the searing heat of Lake Granada, the host venue of the racing events. The meter tipped 36 degrees today (97′ F) and there's no relief in sight. Hope the crew packed their camelbaks…
Even Titouan Puyo thinks it's hot here. Ti2 represents France but lives on the Pacific island paradise of New Caledonia, where it's always warm, so if he says it's hot, it's hot.
I'm picking France to give Australia some of the toughest competition in the battle for overall team champions. Team Oz won the first two editions of the ISA Worlds in Peru and new team captain (and 6x ISA gold medalist) Jordan Mercer is confident the squad can hold onto their crown:
"We've got a great team so I'm definitely feeling confident, though we're all just honoured to be representing Australia. Bit of pressure with being the two-time champs, but all we can do is our best and hopefully that's enough to take home the trophy."
We'll find out if Australia's best is good enough over the next eight days. Tomorrow we get rolling with three days of SUP surfing down at the coast, before heading back here to Granada where the SUP and prone paddle races will run from Thursday to Sunday on Lake Nicaragua.
But no matter what happens or who wins, one thing's for sure, the ISA Worlds are going to be a very colourful affair…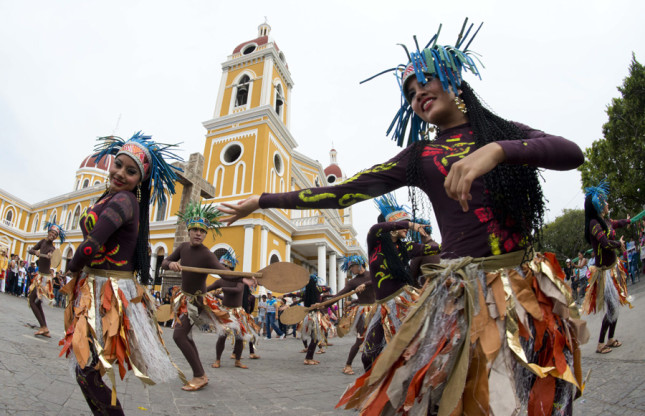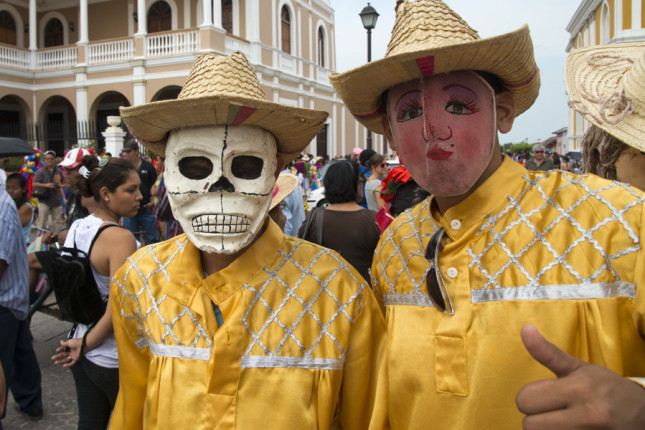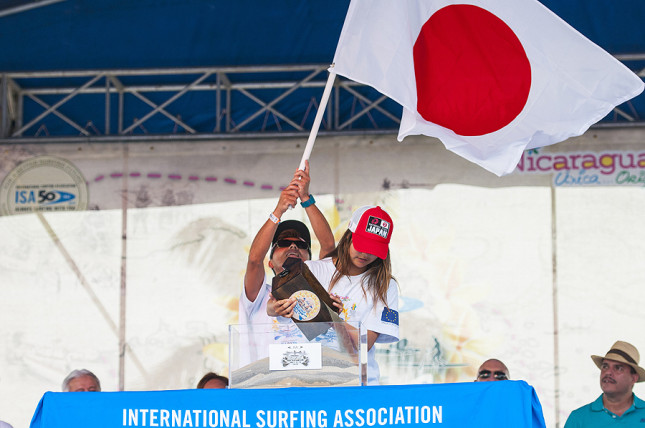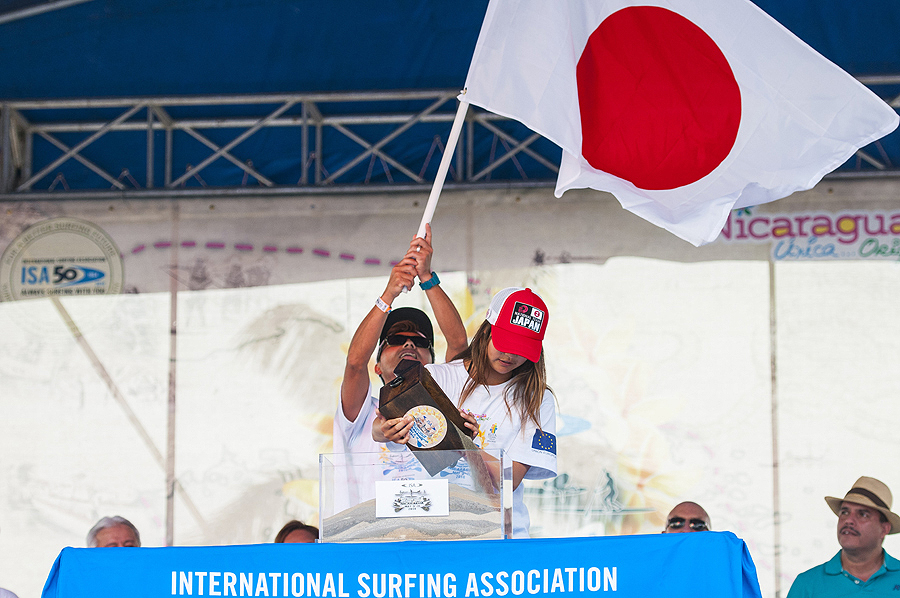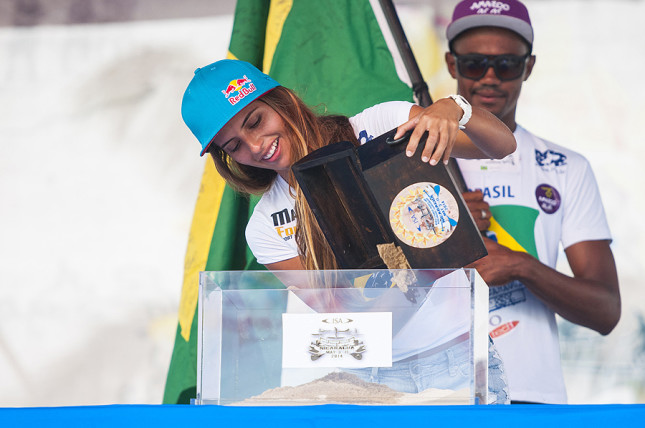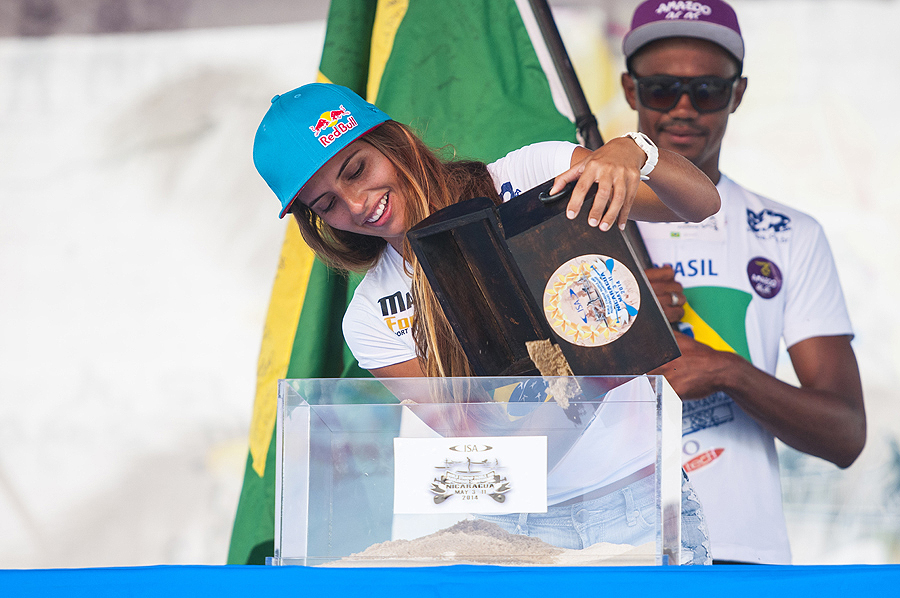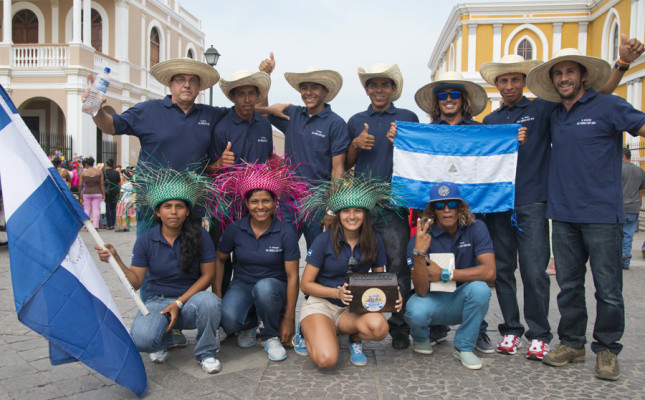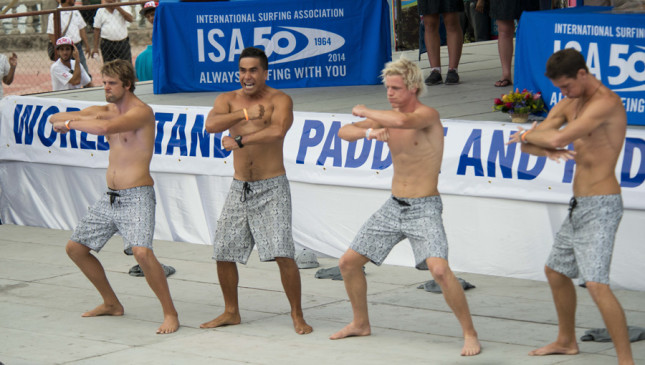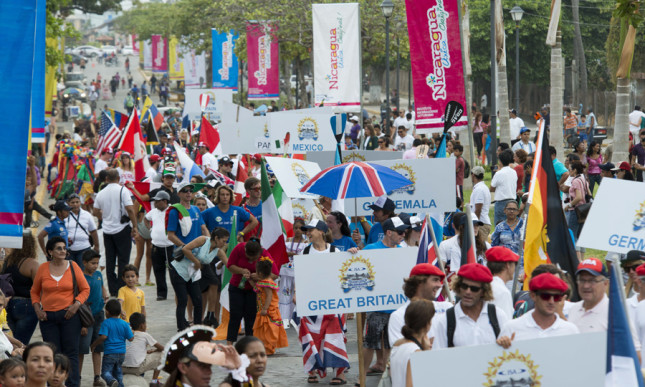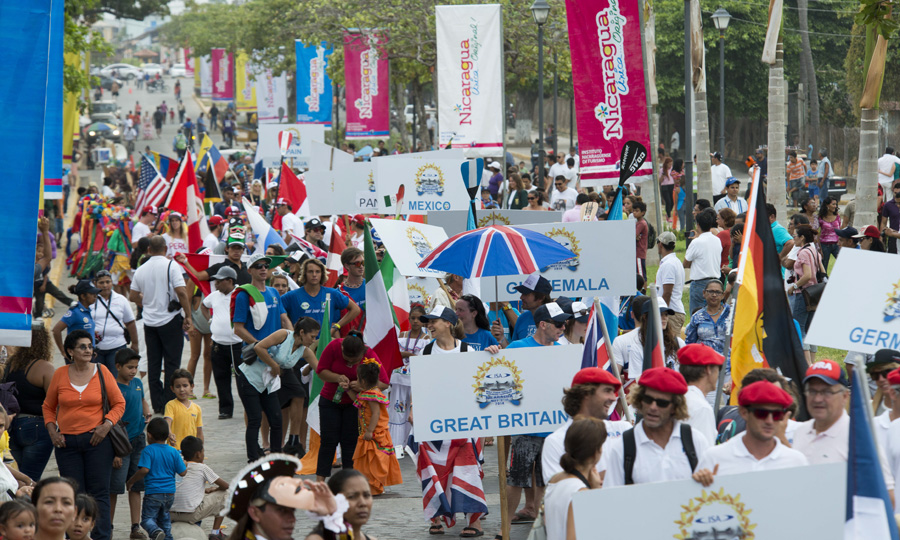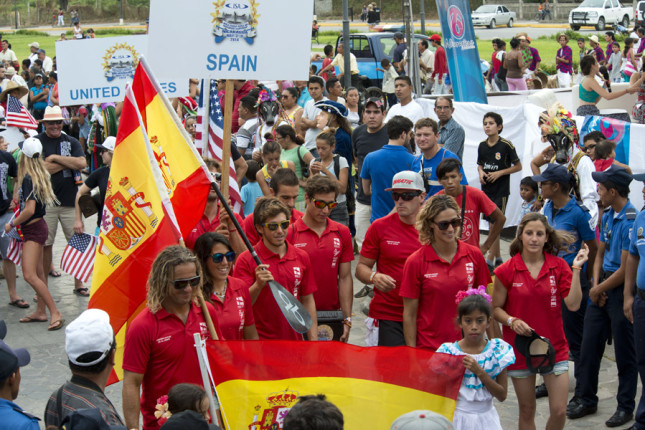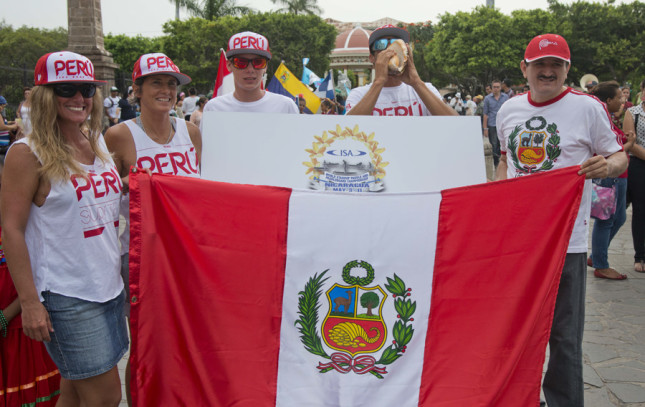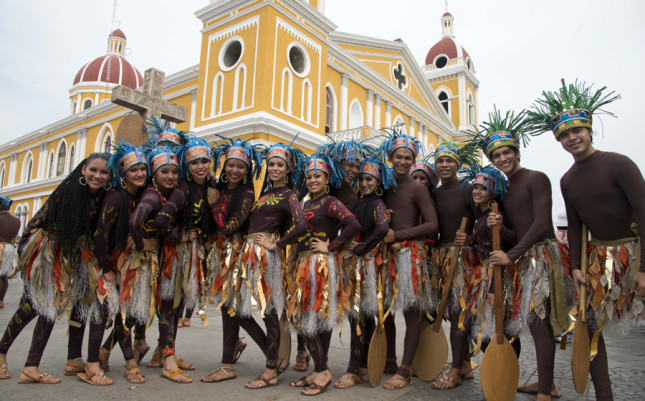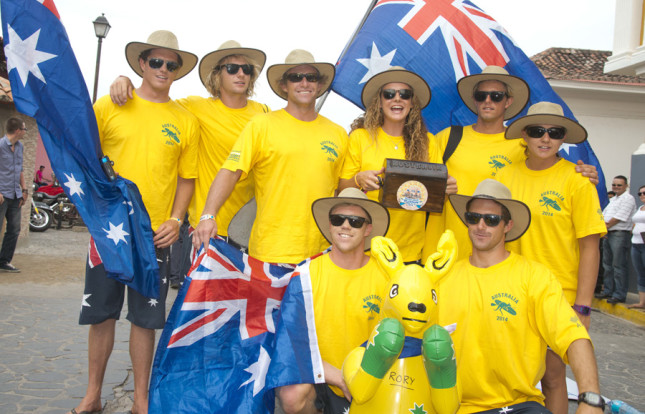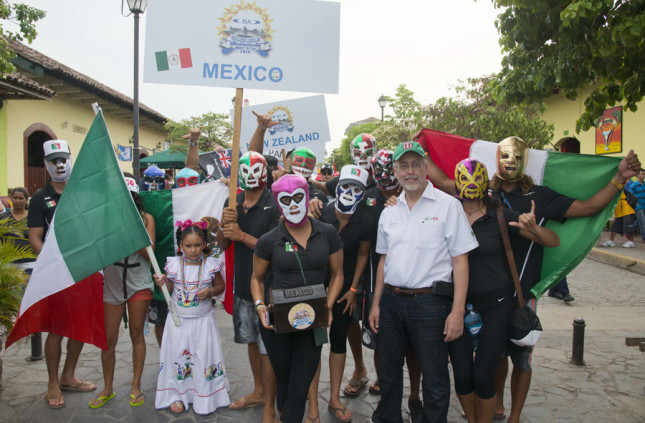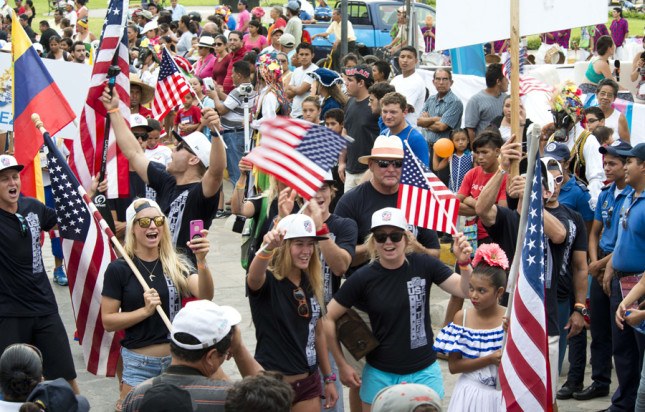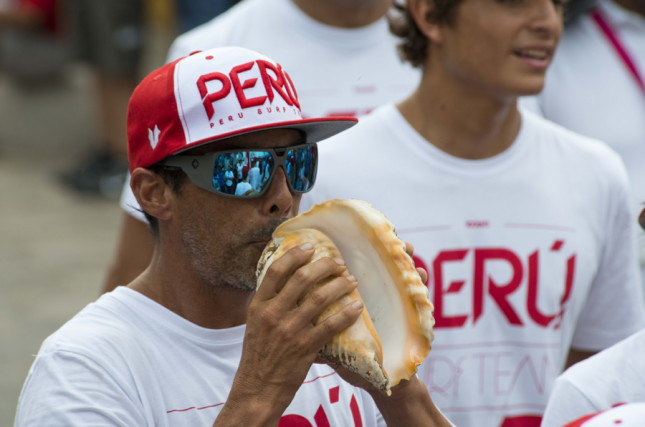 All photos by Rommel Gonzazles / Michael Tweddle © International Surfing Association