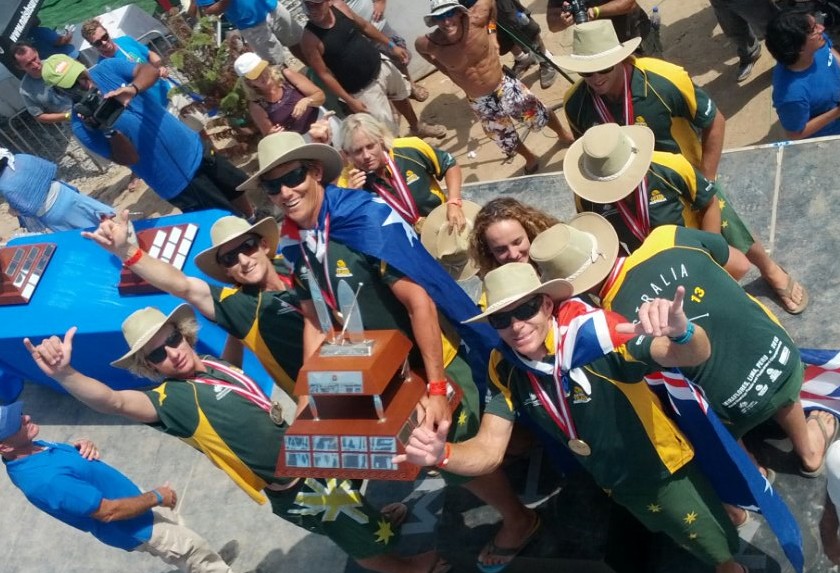 May 1, 2014
by Christopher Parker (@wheresbossman)
Who's Racing In Nicaragua? ISA World Championship Team Sheets Revealed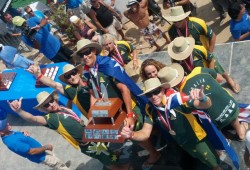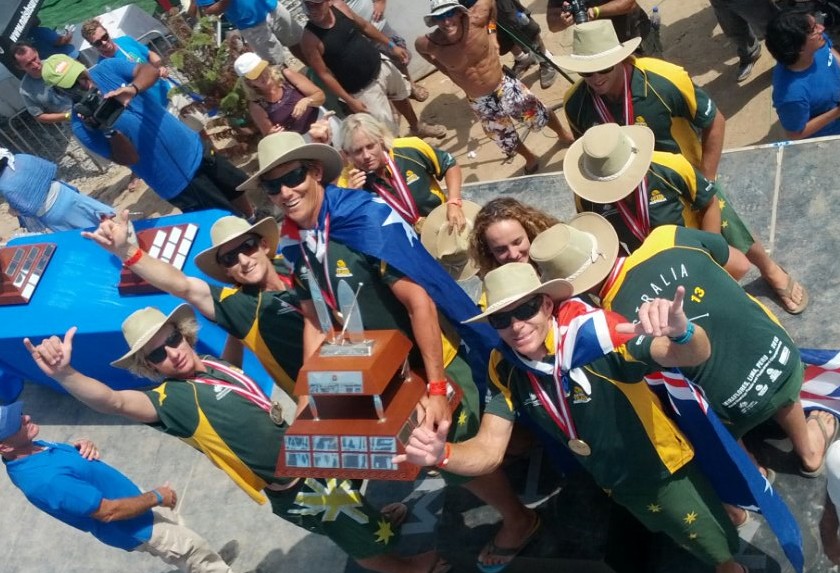 So the ISA Worlds in Nicaragua kicks off tomorrow, when 28 nations will wander through the streets of Granada in the "Parade of Nations" – the colourful opening ceremony that's a unique feature of ISA events. On Sunday May 4th we start three days of SUP surfing, before a lay day on Wednesday is followed by four straight days of SUP and prone racing. From Thursday the 8th through to Sunday 11th of May, we'll see the distance and course race medals up for grabs.
But who actually made it to Nicaragua for this event? I've been getting this question non-stop the past few months ("Who's going to Nicaragua?" "Is so and so gonna be there?" "Why isn't such and such racing?" "Who's gonna win?!") but it's been a tough question to answer. Nobody really knew until this week. However now that we're on the eve of the event things are a little clearer and the contenders are starting to shape up.
For starters there officially 220 paddlers from 28 different countries: Australia, Barbados, Brazil, Canada, Chile, Colombia, Costa Rica, Denmark, El Salvador, France, Germany, Great Britain, Guatemala, Ireland, Italy, Japan, Latvia, Mexico, New Zealand, Nicaragua, Panama, Peru, South Africa, Spain, Tahiti, USA, Venezuela, and Wales.
Some of those have sent full squads of 9 athletes while some are literally one man teams.
Look for the strong nations such as Australia, France and the USA to dominate the team standings, though don't be surprised if one of the slightly less familiar countries steps it up and snatches a few medals here or there. The likes of Mexico, South Africa, UK, Spain, Denmark and Brazil all have elite-level paddlers competing, while the ISA Worlds is well known for throwing up a few total unknowns each year.
As for the contenders, while I don't know everyone listed on the team sheets, I do know that these guys and girls will definitely be in contention for the medals:
Casper Steinfath (Denmark), Chuck Glynn (USA), Slater Trout (USA), Eric Terrien (France), Titouan Puyo (France), Toby Cracknell (Australia), Lincoln Dews (Australia), Ethan Koopmans (South Africa), Dylan Frick (South Africa), Fernando Stalla (Mexico), Javier Jimenez (Mexico), Vinicius Martins (Brazil), Belar Diaz (Spain), Ollie Shilston (UK), Aaron Rowe (UK).
While in the women's it'll probably be Carolina Cup rematch between Jenny Kalmbach (Costa Rica) and Lina Augaitis (Canada). However there are dark horses from Australia (Shakira Westdorp – the BOP champ back in 2009), France, USA, South Africa, Brazil, Spain and one or two others who could genuinely cause an upset.
Anyway we'll have a full preview of the racing events on Monday, where we'll make some bold predictions about which paddlers will win what medals and name the one nation we think is going to top the team rankings…
In the meantime though you can check out the team sheets over on the official site. Registration officially closes Friday arvo, so there might be a few changes to those lists before the event starts on Saturday.