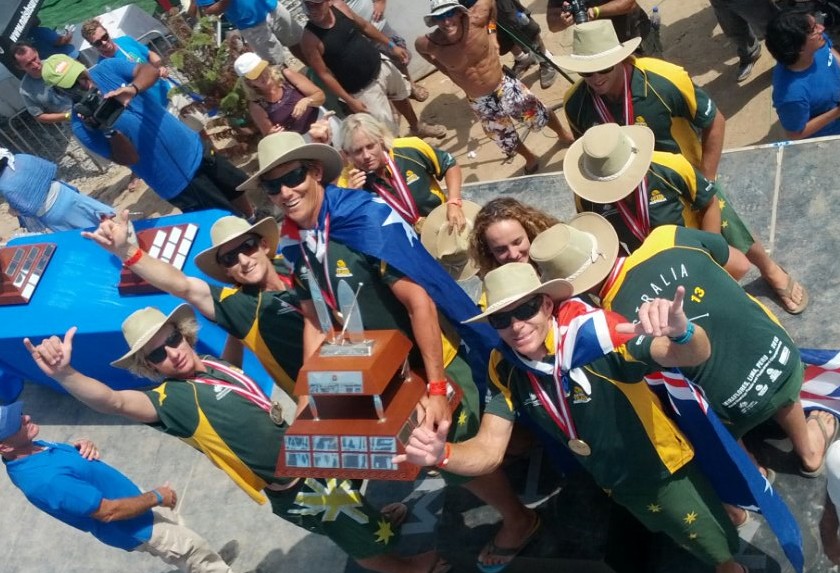 January 22, 2014
by Christopher Parker (@wheresbossman)
Team Australia Lineup Finalised For ISA Worlds In Nicaragua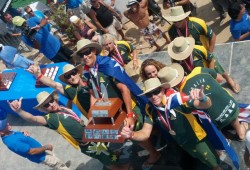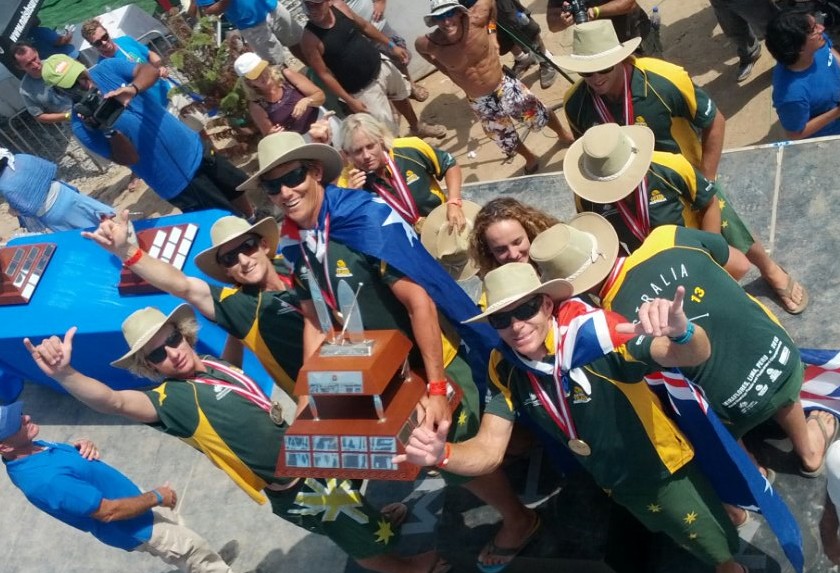 Remember when we posted the draft list of Team Australia six weeks ago? Turns out we were a bit premature..
As we mentioned in that post, those names were only who had been invited to represent the country, not who had actually accepted. Well now the official word is out and we can reveal the final lineup of Team Australia, aka the ones every other country will have to try very hard to beat in May.
When two dozen odd teams gather in Nicaragua from May 3rd-11th for the 2014 ISA World Stand Up Paddle and Paddleboard Championship, it'll be the third edition of the event. Australia won the first two editions, comfortably, and will no doubt start the 2014 event as hot favourites for another overall victory.
So who's going to be paddling hard for the Green & Gold in the hopes of securing a three-peat? Here's the lineup for Team Australia:
SUP Racing 
Kelly Margetts (Team Captain)
Lincoln Dews
Terrene Black
SUP Surfing 
Jackson Close
Justin Holland
Shakira Westdorp
Prone Racing
Brad Gaul
Rhys Burrows
Jordan Mercer
Definitely an impressive team with no weaknesses in any division. Every one of those paddlers could walk away with a Gold and for the 23 other countries that'll be competing, it's going to require a monumental effort to get past the Aussies.
Though there are a few names missing: Karla Gilbert was offered the spot of female SUP racer but knocked back the offer. The spot was then offered to previous Team Australia Gold Medalist Angie Jackson, who also declined. Meanwhile on the men's side, both Jake Jensen and Beau O'Brian received invites but neither accepted.
Australia has more depth than any country in the world when it comes to SUP racing, so it's not going to hurt the country's chances all that much. However it does point to a larger issue: If the best country in the world can't get it's best paddlers to the event, what chance does the event have of becoming a legitimate world championship?
It's not just Australia either (and in fact the Aussies have been far and away the biggest supporters of this event since its inception) – Hawaii has been absent the first two years while the USA has never sent its absolute best.
It's the chicken and the egg conundrum: The ISA Worlds won't attract the world's best until it becomes a legitimate world championship event, yet it won't become a legitimate world championship event until it attracts the world's best…