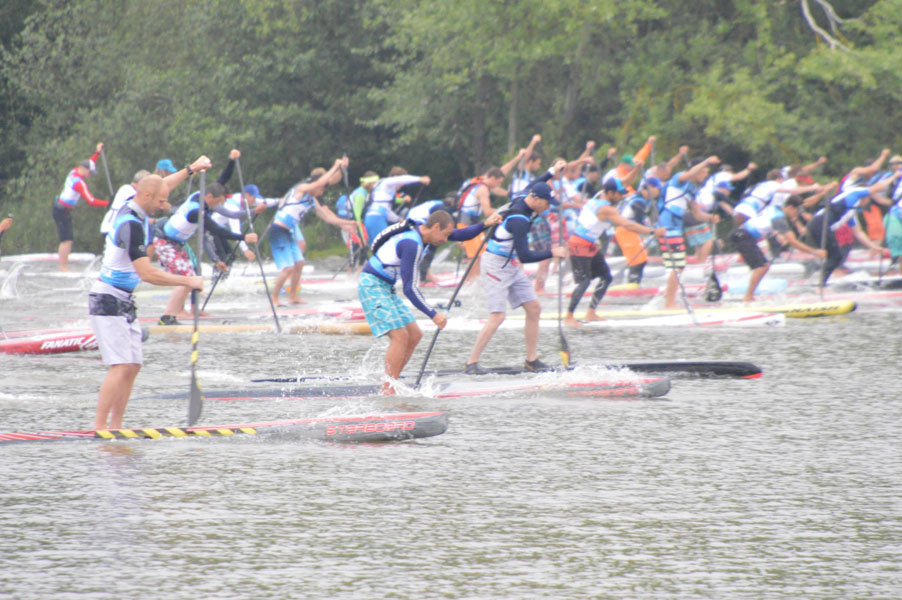 November 25, 2013
by Christopher Parker (@wheresbossman)
First Look: The 2014 Euro Tour Starting To Take Shape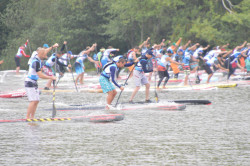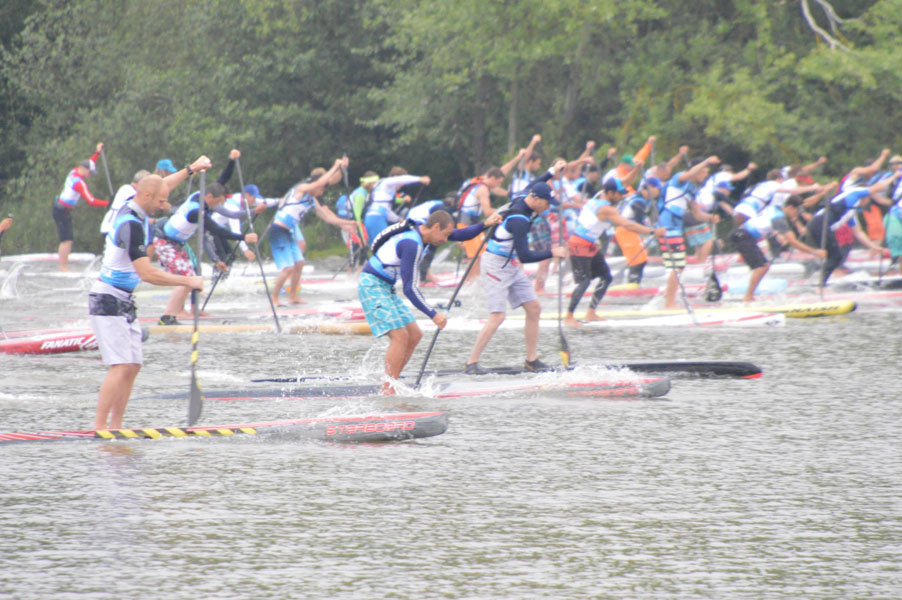 The 2014 SUP Racing season is taking shape, with a lot of big events having already planted their flag with plenty of others in the final stages of locking in dates. We're starting to see the birth of an actual "season" for the first time, with the majority of big events happening in the six month period between early April and early October.
We're also seeing a mildly logical geographic flow of events forming, where big races in the same regions are being scheduled back-to-back. Nowhere is that more evident in Europe, which has long held big potential for the sport and is now finally coming out of its shell and making the Californias and Hawaiis of the world take notice.
As you may recall, to celebrate the fact that so many good races were being held back-to-back and to help raise the profile of the sport in Europe, SUPracer.com ran the completely-unofficial but totally-awesome 2013 European SUP Racing Tour campaign, which was generously supported by NSP. We'll be pushing this European SUP Racing Tour, or the "Euro Tour" for short, even harder next year. And for good reason. The 2014 schedule is shaping to be the biggest yet in Europe, with no less than seven straight weekends of international-level racing, back-to-back, from mid-May through to the end of June.
We're not claiming any official status with this "Tour"… it's not designed to crown champions or anything like that, it's simply a nickname and a way of bringing together all the big races in Europe under the one banner, while showing the rest of the world how good the scene has become in Europe.
So what does "Euro Tour '14" look like?
While the details are still vague and most of the races are still in the planning stages, I'd say we can expect 9 or 10 big races and upwards of $120,000 in total prize money on offer next year. All of these events are returning after successful campaigns in 2013, though the schedule has been changed around quite a bit.
The Port Adriano SUP Race on the awesome island of Mallorca has been pushed back to get in on the Euro Tour action, while Hamburg has been (very logically) brought forward from August to June to cap off the season.
In the middle we've got the likes of Bilbao (which debuted this year) and Oleron (which has been running for a couple of years), as well as the beloved, grassroots-organised "SUP Race Cup" in St. Maxime on the French Riviera.
There's also a return for the epic Lost Mills event, which now enters its third year and will probably be one of the biggest races in the world next year. Along with the big and very slick Hamburg event the following weekend, the final two weekends of the 2014 Euro Tour will be pretty spectacular (any pros who are on tight travel schedules will probably be jetting into Germany for the 10 day stretch that covers Lost Mills/Hamburg).
The 2014 European SUP Racing Tour will also see a big investment by the Stand Up World Series crew, who have clearly recognised how much potential the region holds and are laying the groundwork to help grow the sport in the region and also bolster their own world tour. The Hamburg event will be one of the key events in the 2014 Stand UP World Series schedule, though it sounds like the three preceeding events (Bilbao/Oleron/Lost Mills) could also be tacked onto the Series to form some sort of European super series. More info on that will be released by the World Series organisers in the next week or two…
So for now this is what we have. We know most of the key race dates and the others we can have a pretty good guess at. So while this is still a total draft list that could change completely, we believe the 2014 Euro Tour will look like this:
WEEK #1
The Port Adriano SUP Race
Mallorca, Spain
May 17 & 18
Prize Money: TBA
Conditions: Ocean + Flat
WEEK #2
The SUP Race Cup
St. Maxime, France
May 24 & 25
Prize Money: TBA
Conditions: Ocean
WEEK #3
Still to be announced but could very well be the "Happy Summer SUP Challenge" in Namur, Belgium, a $10,000-$15,000 event that's been run very well the past two seasons. There's also the "Summer SUP Challenge" (Bandol) and "Massilia SUP Race" (Marseille) in the South of France around this time every year, so expect one of those three events to fill this gap.
WEEK #4
Bilbao Paddle Challenge
June 7 & 8
Bilbao, Spain
Prize Money: TBA
Conditions: Flat
WEEK #5 
Oleron Paddle Challenge
June 14 & 15
Oleron Island, France
Conditions: Ocean
WEEK #5 alternative option
4th annual DEEP SUP Race
June 14 & 15
Villa de Noja, Spain
Prize money: TBA
Conditions: Ocean
– If you want to skip Oleron and hang around in the beautiful Basque Country on Spain's North-West coast, then you can do the Bilbao-Noja double.
WEEK #6
Lost Mills
June 18-21
Brombachsee, Germany
Prize Money: TBA ($20,000-$30,000)
Conditions: Flat
WEEK #7
The SUP World Cup
June 28 & 29
Hamburg, Germany
Prize money: $25,000
Conditions: Flat
UPDATE: WEEK #8
– We just got word about a new race that'll be held the week after Hamburg. It's got $10k prize money and boasts a pretty cool location (plus an epic event poster), so it should attract a fair bit of attention. Some of the pros will have already left Europe to catch the start of "Downwind Month" on Maui (which runs all through July), but I'd say this will still be a very solid event.
Adriatic Crown
July 5 & 6
Marotta, Italy
Prize Money: approx $10,000 (€7,000)
So that's seven eight straight weekends of quality races, with each event offering $10,000-$30,000 in prize money and attracting not only the best of Europe but also a good chunk of the international elite as well.
In 2013 we saw the likes of Travis Grant, Jamie Mitchell, Connor Baxter, Jake Jensen, Beau O'Brian, Bart de Zwart, Paul Jackson, Chase Kosterlitz and several others "on tour" around Europe. Next year I reckon we'll see an even stronger depth of talent from Australia, Hawaii and the U.S. challenge the best that Europe has to offer, such as Eric Terrien and Casper Steinfath.
Start hassling your boss for some time off next June: The Euro Tour is going to be big.