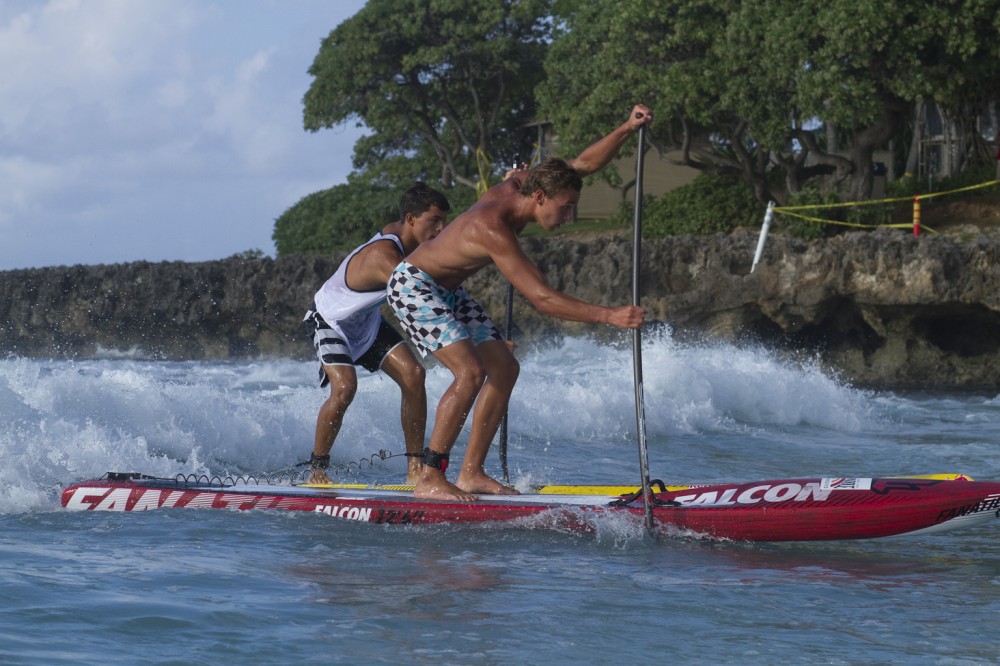 November 13, 2013
by Christopher Parker (@wheresbossman)
2014 Stand Up World Series Schedule: Slimmed Down, Six Month Season (And Finally A Stop In Australia?)
Ok so the 2014 Stand Up World Series schedule has had a few changes. We're going to start fresh:
>>> UPDATED Stand Up World Series Schedule for 2014
Ignore the original post below…
---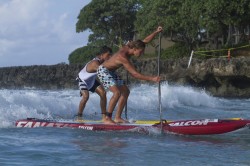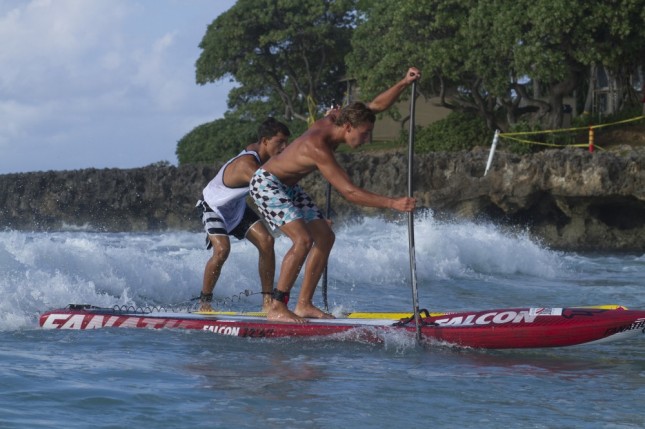 UPDATE 28th February 2014: The new and (hopefully) final schedule has officially been released. See the big fat link above. The article below is now officially out of date.
UPDATE 14th January 2014: Lots of changes. See updates below.
UPDATE 27th November 2013:
The Brazil/Abu Dhabi dates have been switched around and both the Australian and Chicago events have been brought forward. Meanwhile Hamburg has been confirmed for the end of June.
Updated Standup World Series schedule for 2014 is below.
Original article from 13th November 2013:
The 2014 Stand Up World Series schedule has just been spotted, with next year's tour looking set to be a slimmed-down affair featuring six stops around the world plus the "Finals at Turtle Bay" that traditionally finish the season. There's also a new stop set for Australia, which, if confirmed, would join the established events of Abu Dhabi, Brazil, Hamburg, Chicago, Huntington and Turtle Bay.
Seven events is the smallest, most streamlined season the World Series has aimed for since its inception in late 2011. This new lineup of events now provides for an even, six-month "season" between early April and early October, which most paddlers will agree is a good move.
Other changes for the new season include a potential for a "Challenger Series" to run in parallel with the World Series, which would feature smaller, more regional events.
While the 2012 and 2013 World Series were dominated by the young guns such as Kai, Connor, Jake, Casper, Zane, Mo and Kody, the 2014 Series could be a breakout year where the tour finally attracts some more of the big names that have been missing, such as Travis Grant, Danny Ching and Georges Cronsteadt. Either way we'll find out in five months when the opening stop hits Abu Dhabi, which, by the way, is rumoured to have $60,000 in prize money on offer.
Until then here's a breakdown of the full schedule. Note: this hasn't been released publicly yet (until right now) so as always it could be subject to change. However we've heard that all events are locked in except Hamburg and Australia. The World Series has a bit of a history of date changes, but it seems to be a much more streamlined operation these days.
2014 World Series Schedule:
#1: Brazil (12th – 13th April) (29th March – 6th April; racing 5th & 6th April)
#2: Abu Dhabi (3rd – 6th April) (11th – 19th April; racing 16th-19th April)
#3: Australia (23rd – 25th May) (17th & 18th May)
#3: Hamburg (27th – 29th June)
#4: Chicago (30th August – 1st September) (8th – 10th August)
#5: Huntington (20th – 21st September)
#6: Finals at Turtle Bay (3rd – 5th October)
Here it is in more detail.
(NOTE: Updated dates… see above)
RACE #1: Brazil World Series
12th – 13th April, 2014 29th March – 6th April, 2014
Grand Slam #1
– The same as with Abu Dhabi, the Brazil stop will feature both a SUP surfing and SUP racing event. The racing is set for the second weekend (5th/6th April). The location will be the same as the 2013 event: Ubatuba. New location this year: Maceio in Alagoas, northern Brazil.
RACE #2: Abu Dhabi All Stars
3rd – 6th April, 2014  11th-19th April, 2014
Grand Slam #1
– The Abu Dhabi All Stars will be a "Grand Slam" event, with the first week being a Stand Up World Tour (SUP surfing) event in the wave pool at Wadi Adventure in Al Ain. The second weekend will be the Stand Up World Series (SUP racing) event at Yas Marina in Abu Dhabi (right next to the Formula 1 track).
– The two events will be completely separate as far as results and prize money go, but considering the logistics of getting to Dubai, both events will obviously feature more or less the same athletes.
– Rumoured prize money: $60,000 ($30k for the surfing event + $30k for the racing event). We're now hearing $45k, possibly a bit more. At least $25k for the racing.
RACE #3: Australia World Series
23rd – 25th May, 2014
– This is the only event that's not 100% confirmed for next year and, given the logistics of hosting an event downunder, it's certainly not guaranteed. However the Stand Up World Tour will be in Western Australia the week before, which will make things a little more logical. The Australian leg will essentially be a combined, "Grand Slam" event split between two sides of the country, with the SUP surfing in Western Australia andthe SUP Racing over on the East Coast.
– Likely venue is Currumbin on Queensland's Gold Coast, which is a paddling mecca.
RACE #3: Hamburg World Series
27th – 29th June, 2014 19th-20th July, 2014
– This is the same event that was successfully held in August 2013 as the Camp David SUP World Cup, which in turn was a rebirth of the classic Jever SUP World Cup from yesteryear. The only difference this year is that it will (hopefully) be brought forward to June instead of August, which would make perfect sense as it would fit in with the rest of the European racing season.
– So the event is confirmed but the dates aren't. It will either be the last weekend of June or the second last weekend of August. We're strongly hoping it stays in June.
– UPDATE: Event confirmed for June! Great news for the racing season in Europe.
– UPDATE: Event moved to July…
RACE #4: Chicago World Series
30th August – 1st September, 2014
– The same event that was held in 2012 and 2013.
RACE #5: Huntington Beach Pro Grand Slam
20th – 21st September, 2014 (Grand Slam 3)
– The same event that was held in 2013. Will combine both SUP surfing and SUP racing events. At one point it looked likely that it would be moved to early September, to go back-to-back with Chicago, but has been returned to its original date as second-last-weekend of September. However with the Battle of the Paddle dates still not set, there still may be some musical chairs in September…
RACE #6: World Series Finals at Turtle Bay
3rd – 5th October, 2014 11th-12th October, 2014
– The grand finale of the season. This is the same event that was held in 2012 and 2013, however now it's been brought forward by one week. UPDATE: Moved back one week to avoid a clash with the BOP.