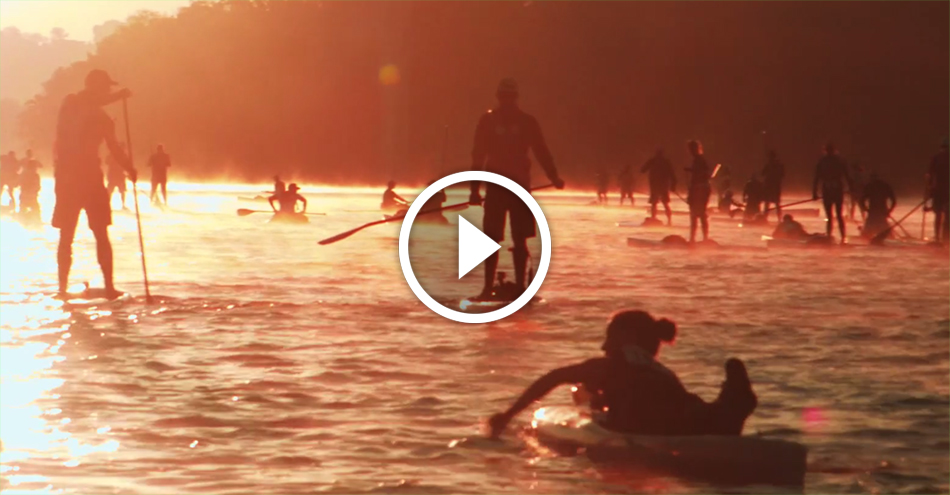 November 12, 2014
by Christopher Parker (@wheresbossman)
WATCH: Spectacular Highlights From The Chattajack Race
The Chattajack paddleboard race is a 31 mile marathon down the Tennessee River Gorge. Starting in Chattanooga and finishing at Nickajack Lake, the race is long, flat and grueling.
The winning times @ Chattajack 2014 were over five hours and everyone that simply crosses the finish line deserves a medal. It's basically the Inland Molokai.
And now you can see Chattajack in all its glory with this awesome highlights reel.
This has gotta be one of the best race videos I've ever seen. The cinematography is A+, it's got a spooky sunrise sequence, there's the obligatory drone footage, some amazing slow-mo shots and even a thumping EDM soundtrack.
It's brilliant.
Watch above and enjoy – then go start training for Chattajack 2015, which is already listed on our Rogue Race Calendar as October 24th.
And in case you're wondering: The production comes from Charles Coleman and that song is "Heart & Soul" by Built By Titan.
For more epic stand up paddleboard videos, head on over to the SIC Showreel: