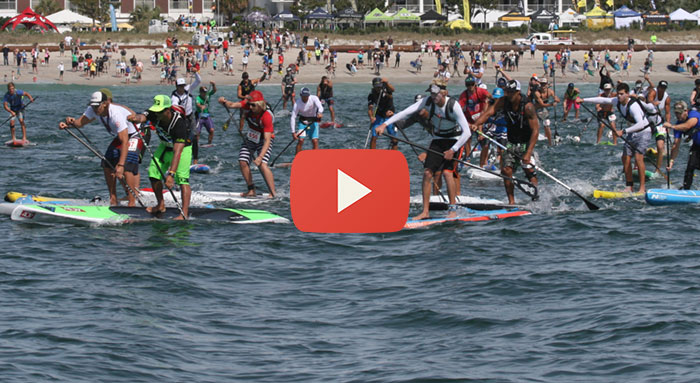 June 6, 2014
by Christopher Parker (@wheresbossman)
WATCH: Awesome Edit From 2014 Carolina Cup
Check out this great highlights reel from the 2014 Carolina Cup, featuring plenty of action, plenty of artistic angles and a few entertaining words from the paddlers themselves.
This is another classy edit from Fin Film Company's Chris Aguilar (who's released a LOT of cool videos over the years) on behalf of the Surftech/Bark crew.
I know we're not even halfway through 2014, but I believe the Carolina Cup will go down as one of the races of the year, probably right behind the Battle in terms of exposure, hype, prestige and the level of competition on show. It was also the opening leg of the inaugural Champions Tour, which may turn into something very large in the future, so that added a special little touch.
As this video (and that video) show, the Carolina Cup really is a great event. Do your best to get out to Wrightsville Beach in 2015…