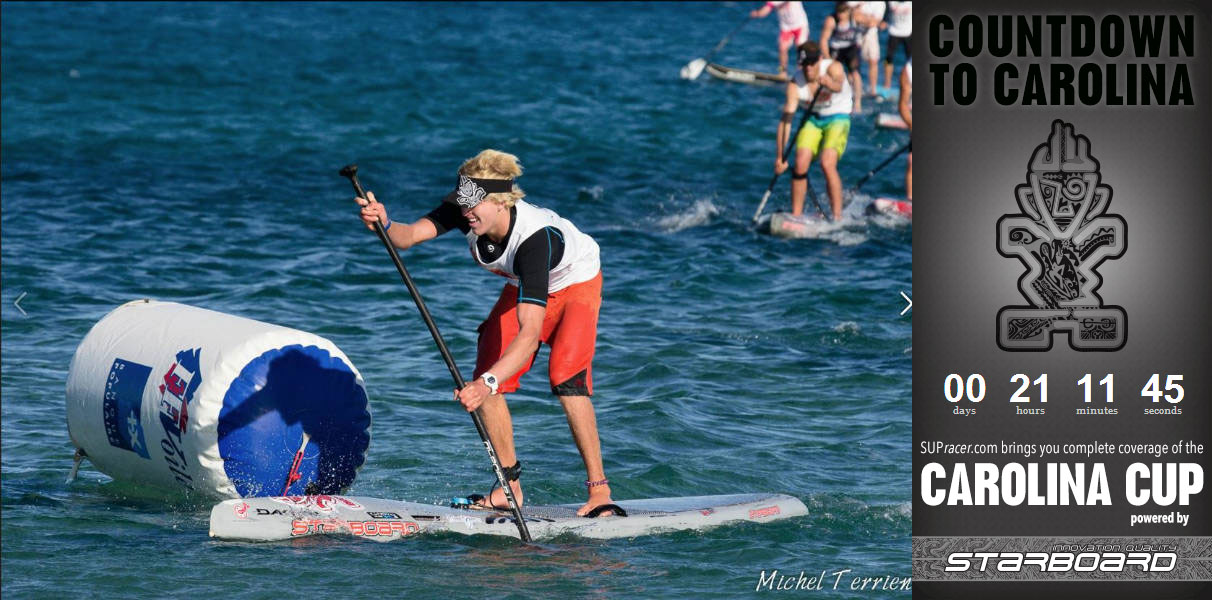 April 25, 2014
by Connor Baxter
Connor's Carolina Cup Preview
Boss Man's note: We're less than 24 hours away from one of the biggest races of the year. The 2014 Carolina Cup looks set to be a classic, with dozens of the world's best joining over 500 first timers and weekend warriors in a massive celebration of the sport.
A lot of the top names are here, including one Connor Baxter, who has already shown he's in red hot form this year and would no doubt love to add Carolina to his collection of massive trophies such as the BOP and Molokai.
I caught up with Connor at breakfast today and got his thoughts on the race, including who he sees as the main competition and how the race could play out from a strategy point of view.
---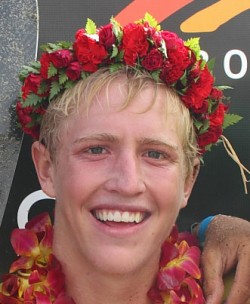 Yeah stoked to be here, it's going to be a really challenging race, totally different to what I'm used to so it'll be a good test. I've been doing the shorter 12'6 races lately, but this is 13 miles on a 14 footer so a whole different ball game for me. I usually try to do only two races over 10 miles each year – and those are downwinders in Hawaii…
It's also really different coming off races in Brazil and Abu Dhabi, especially Abu Dhabi where it was crazy hot – 105 degres (40 C) in the dry desert heat. So now coming to North Carolina where it's a bit cooler is actually a nice change.
The Carolina Cup looks like it'll be a really challenging course. This is my first year but everyone's saying it's a total mission out there. Definitely one of the toughest races on the calendar. Comparing this to other events on the level of difficulty, this would be near the top closer to Molokai territory than your average race. It's got all kinds of conditions – flat, ocean, maybe downwind and a few parts where there are waves. So it's gonna make for super interesting racing and strategy.
So yeah definitely one of the gnarlier races I've done in a while!
The level of competition is also totally different. I'm so used to these small races where I'm only focusing on Kai and a couple of the other top young guys. But now suddenly we've got Danny who's always so hard to get past, I know Jamie's back in training, Georges from Tahiti is a beast, Travis Grant is gonna be hard to beat and a few other top names are here as well. So yeah this is gonna be a super tough race, almost on the same level as the Battle.
MORE >>> Carolina Cup Fantasy SUP: Previews And Predictions (Plus Your Chance To Win)
As for race strategy and tactics… I know Danny will push hard and try to break the train on that long flat water section. I think he'll be in the lead for most of the race. Even if someone is on his tail Danny just does his own thing and pushes hard, whereas if somebody tries to wash ride me and get a free ride I'll just slow the pace down. I don't mind working together and sharing time at the front, but I'm definitely not gonna sit in the lead and do all the work. A couple years ago I would have done that – I hated drafting. I was more tired from yelling than from paddling. But everyone else was happy to draft, so I would usually end up out the front dragging guys behind me, only to see them sprint past at the end because they'd saved energy.
So yeah definitely racing a bit smarter now days I think. I'll let someone else take the lead if they want. Like in Abu Dhabi last week, Eric Terrien wanted to push hard at the front so we just sat back and saved about 10% energy. I offered to take the lead but he kept surging so we just sat there for 80% of the race and then overtook him at the end.
But tomorrow it will be different. I think Danny will set the pace tomorrow for sure and he's really hard to get past. Depends on how bumpy the start is but there will probably be a good train by the time we get to the flat water section (around the 4 mile mark). I'm sure Danny, Travis, Georges will be up there in the front pack, hopefully me too and maybe one or two other guys will jump on.
Perfect scenario for me would be: Stick with the leaders the whole race then around the 12 mile mark, just before we get back into the ocean for the final leg, I'll be in the top three or so guys with a bit of energy left. I know it's gonna be super close with guys like Georges, Travis and Danny, so hopefully I can be up there with them on the flat and then maybe the last mile there will be some bumps I can use to pull away (or catch back up if I'm behind on the flat…).
MORE >>> Check out the Carolina Cup interactive course map
So yeah I guess just grind it out on the flat and look to make a break towards the end. Hopefully don't let anyone get away mid-race.
The board I'm using is a 14′ x 23″ All Star. Works great in the flat but still picks up some bumps so it should be really good in a race like this. It was actaully my 2013 BOP distance race board from last year, but I injured myself in the Elite Race at that event and never got to do the distance, meaning I've never actually raced on this board. Practiced on it heaps though so I'm pretty confident it'll work.
Can't wait to race tomorrow but can't wait for it to be over too – been over a month of the road now (I left Maui on 24th of March) so I'll be happy to get home next week.
This whole event is incredible. Carolina Cup has really pushed up to being one of the best races on the calendar. I think I've heard more about this race this year than even the coverage the Battle usually gets. The BOP is always there but suddenly Carolina is the big new race that everyone is coming to and everyone wants to do well in, so hopefully get a good result tomorrow.
So yeah super stoked to be here, gonna be a great race, really hard but no matter what happens it will definitely produce a very worthy winner!
– Connor
---