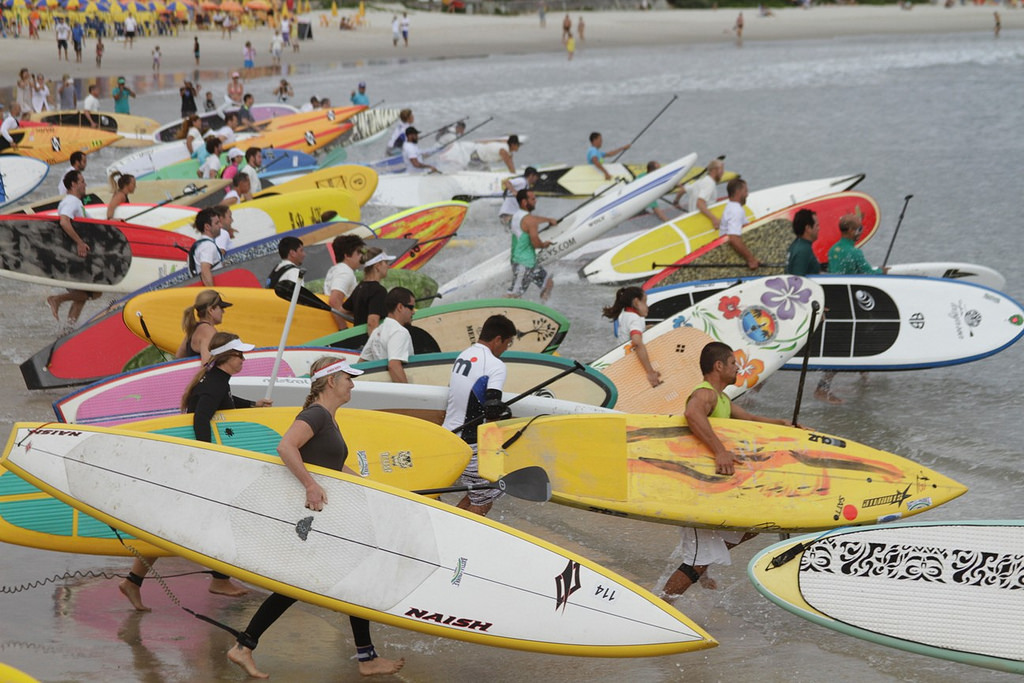 November 23, 2014
by Christopher Parker (@wheresbossman)
88 Cool Photos From The Battle Of The Paddle Brazil
The Battle of the Paddle Brazil has come and gone for another year. This year's event, in the new location of Florianopolis, was a helluva lotta fun. We had sun. We had waves. We had crowds. We had Beach Flags…
Congratulations to Mo Freitas and Candice Appleby for their elite wins, and thanks again to the organisers for looking after us and pulling off a major event. Floripa is a beautiful part of the world and I can't wait to come back next year.
The gallery below is a totally random assortment of pics from the weekend: We've got shots of the Elite Race, the Distance Race, the Open Race, the Kids' Races, the Team Relay, the Expression Session and a few random pics from around the event. No photos of the Beach Flags tournament though – that probably deserves its own separate post…
And if these 88 photos aren't enough for ya, there are five hundred more on the official BOP Brazil photo stream.
Click on any image to begin the slideshow…
























































































All photos are © Battle of the Paddle Brazil