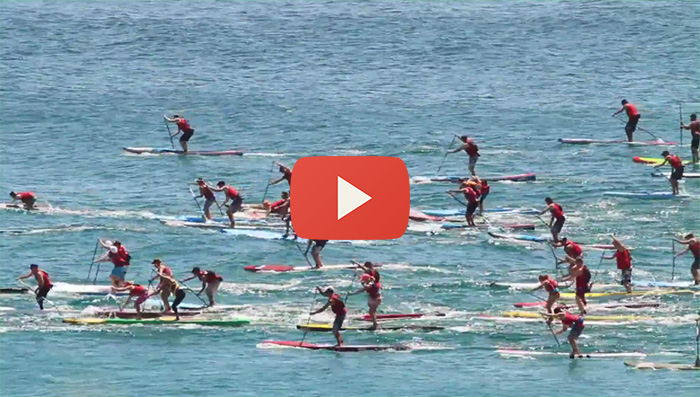 October 19, 2014
by Christopher Parker (@wheresbossman)
WATCH: Aussie Titles Highlights
Courtesy of Surfing Australia, here are a couple of very slick little videos from the Aussie Titles.
The event wrapped up on the Gold Coast yesterday, with Beau O'Brian, Karla Gilbert and Toby Cracknell taking out the wins and staking claims for a spot on Team Australia 2015
First up the Technical Course Race (is it just me, or do we need a more exciting name for this event?) and then we've got the Marathon Race recap.
Enjoy.
---
READ THIS NEXT:
RESULTS: 2014 Australian SUP Titles – After strong performances on the Gold Coast, Karla Gilbert, Toby Cracknell, Lincoln Dews, Beau O'Brian and Jake Jensen are in the running for a spot on the Aussie team, which will be looking for a fourth-straight victory at the 2015 ISA World Championship.