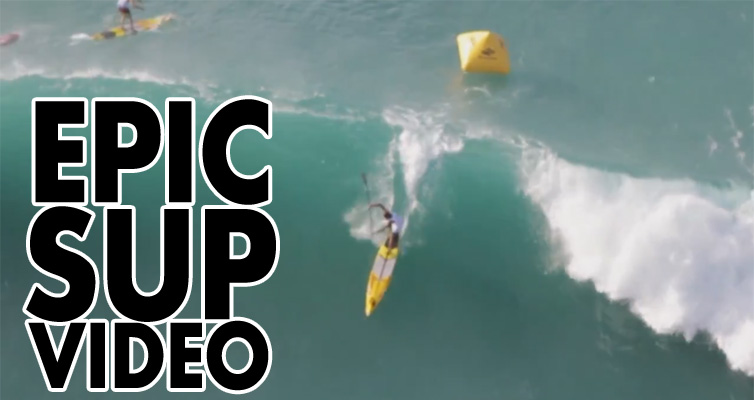 WATCH: Champions Crowned Amid Carnage And Chaos @ World Series Finals
Watch some awesome video highlights from the World Series Finals @ Turtle Bay, where macking surf made for some pretty epic knockout sprint races yesterday. In case you've somehow missed the results, photos and recap from the Stand Up World Series Finals: Jake Jensen took out the distance race and the overall event while Kai Lenny won the sprints and the overall 2013 season title. Over in the women's Mariko Strickland won the distance and the event, Olivia Piana took the sprints while Annabel Anderson skipped the final event of the season but still easily took out the 2013 title.
The highlight of the weekend was definitely the sprints, where solid waves, combined with totally-not-made-for-waves-of-this-size 12'6 race boards delivered a fairly spectacular finish to the season.
Kai Lenny's wave-of-the-day is at the 28 second mark of the Day Two clip…
DAY TWO: Kai Lenny Takes The Sprints (Despite Also Taking Wipeout-Of-The-Day) To Steal The 2013 Title From Connor…
DAY ONE: Jake Jensen Storms To Victory In The Distance Race…