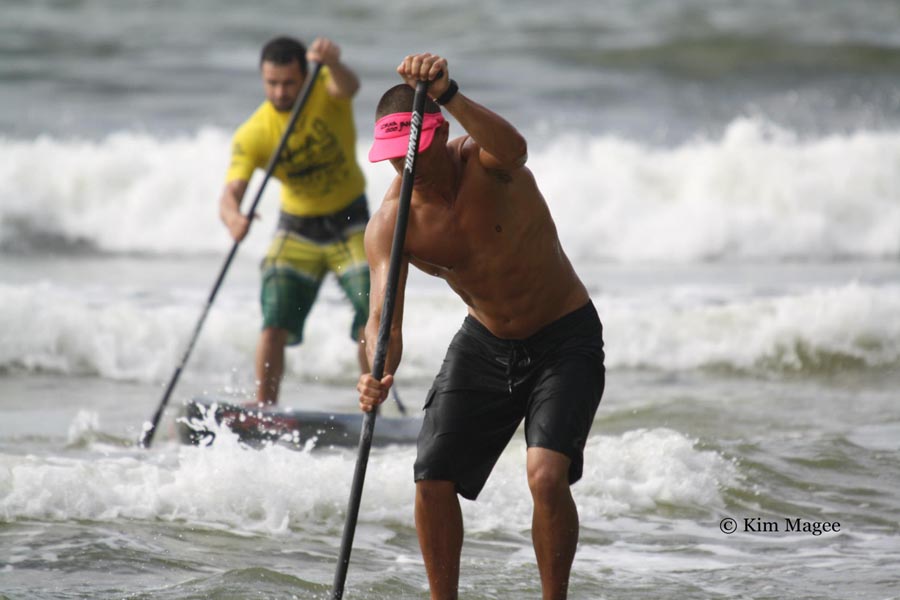 March 10, 2013
by Christopher Parker (@wheresbossman)
[RESULTS] Noosa Festival Of Surfing BoP Race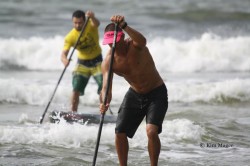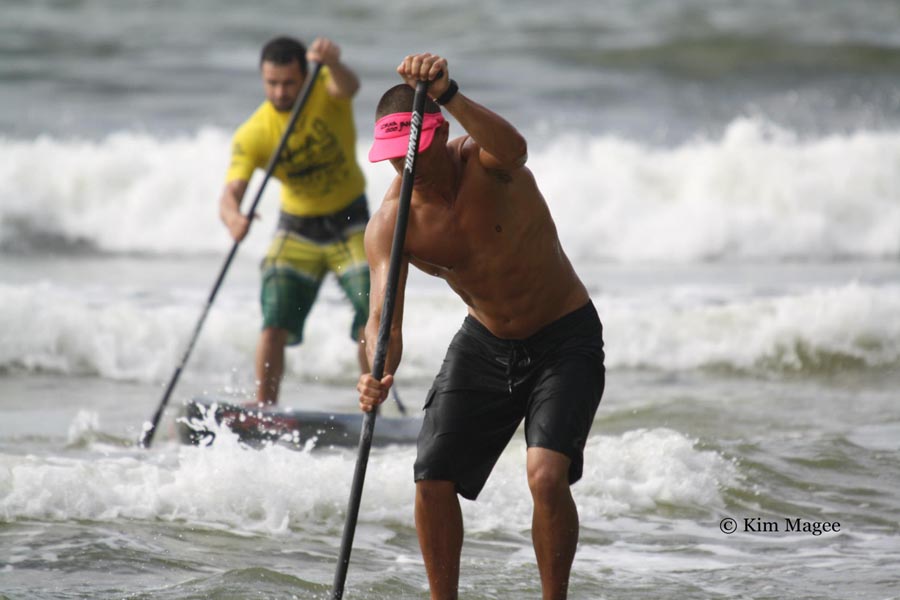 Check out the results and pics from today's Noosa Festival of Surfing BoP Race in Australia, where Naish young gun Jake Jensen took out the win ahead of team mate Andy Davies and Fanatic's Paul Jackson.
Jake is in very solid form at the moment, having also won the NZ National Champs a couple of weeks ago, which, despite the name, featured a strong international field (Tahitian strong man Georges Cronsteadt was 2nd in that race).
So expect to see the name Jake Jensen on plenty more podiums this year, including some of the big European SUP Races that are coming up in a couple of months.
Results and pics below… (all photos © Kim Magee).
2013 Noosa Festival of Surfing: Surftech BoP Race RESULTS 
MEN'S
1st: Jake Jensen 29:42
2nd: Andy Davies 29:50
3rd: Paul Jackson 30:37
4th: Dylan Magee 31:00
5th: Peter Dorries 31:45
6th: Beau O'Brian 32:10
7th: Chase Kasterlitz 32:19
8th: Marcel De Paula 32:47
9th: Paul Jones 32:57
10th: Steve Walker 33:02
11th: Ryan Keck 33:10
12th: Dale Chapman 33:33
13th: Beau Nixon 33:51
14th: Tatsuni Kawai 35:14
15th: Wayne Johnstone 35:26
16th: Chris Carter 36:06
17th: Mathew Nottage 36:12 (Junior)
18th: Johnathon Walker 37:19
19th: Paul Mackie 38:09
20th: Mathew Colefax 38:19
21st: Brenden Clark 39:19
22nd: Scott Corrigan 43:47
WOMEN'S
1st: Sondra Purser 36:03
2nd: Molly Walker 36:23
3rd: Nicole Klink 41:11
4th: Sue Dorries 43:12