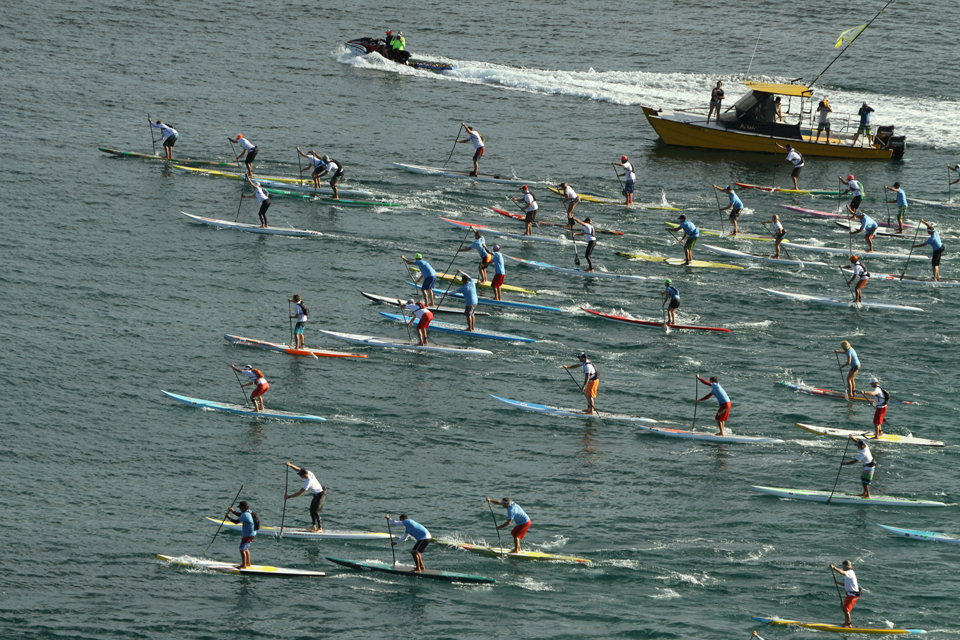 July 30, 2013
by Christopher Parker (@wheresbossman)
[PHOTOS] The Magic Of Molokai
We're still coming down from the high that was Molokai 2013. What a race… Travis Grant's epic, and under-the-radar performance to take the crown, the exciting, neck-and-neck duel between Kai and Connor, the drama of Danny Ching's withdrawal, plus the see-sawing battle between Terrene Black, Jenny Kalmbach, Sonni Honscheid and Andrea Moller.
It was an exciting race for the fans but a grueling race for the competitors ("Hardest race I've ever done" was heard a few times at the finish line). Well now you can get a peak into the race with some awesome Molokai 2 Oahu photos. Facebook is flooded with Molokai right now but we've picked some of the highlights, so check out the gallery below…
The amazing aerial shots are courtesy of Erik Aeder (via SUPtheMag).
>>> MORE FROM MOLOKAI:
Catch up on the RESULTS from the 2013 Molokai 2 Oahu Paddleboard World Championships
Relive our Molokai 2 Oahu Live Coverage
Get personal insights into the race with Connor Baxter's Molokai Recap
Peter Petersen's "Team Saffa Does Molokai 2 Oahu"
Hear from the champ himself with "How I Won Molokai" by Travis Grant (coming soon)
Danny Ching talks about how intense the Channel was this year (coming soon)
All image copyrights noted in the captions.