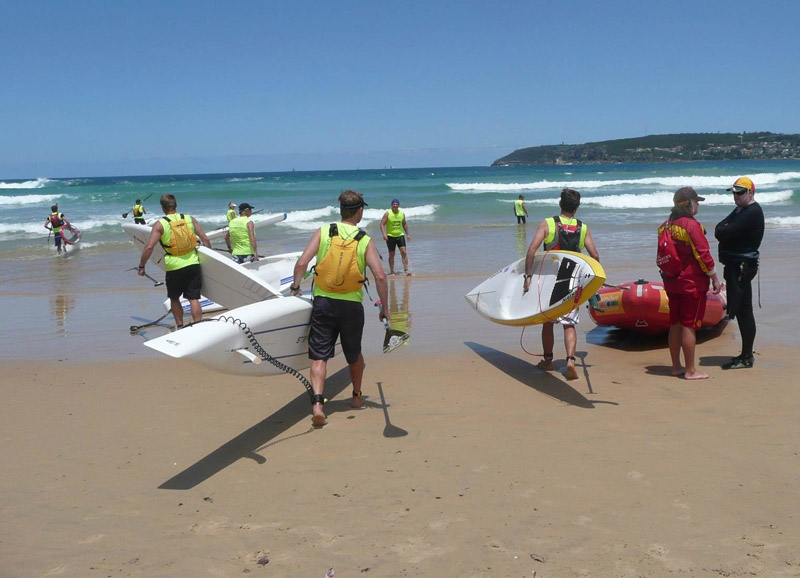 November 25, 2012
by Christopher Parker (@wheresbossman)
The 20 Beaches Classic: Sydney's $5,000 Downwinder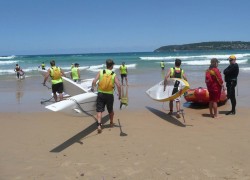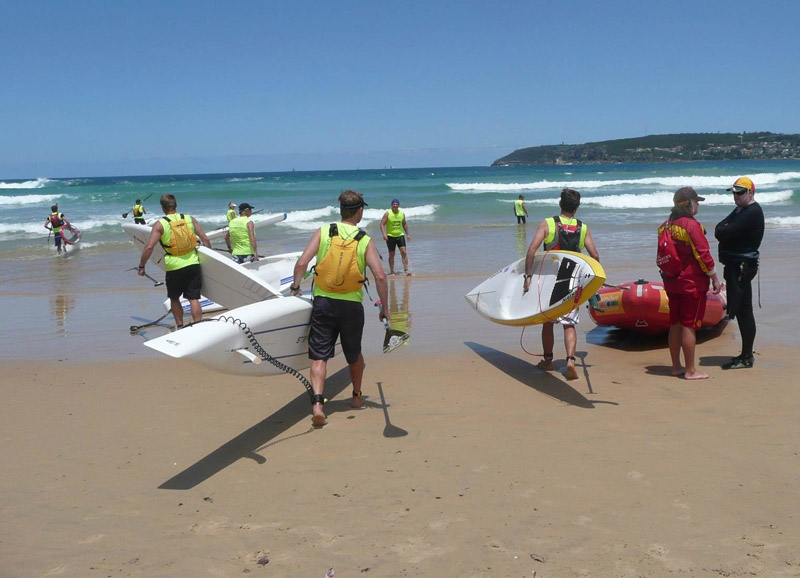 [UPDATE: Check out the 20 Beaches results]
We're only a few weeks away from the 2012 20 Beaches Classic, which is happening December 15th on Sydney's Northern beaches. The race will be a 25km downwinder, and with $5,000 on the line looks set to draw many of Australia's fastest stand up paddlers.
The 20 Beaches Classic has long been a fixture on the Aussie surfski racing scene, but last year a dedicated SUP race was included and instantly attracted some big names: Danny Ching and Hawaiian paddling king Kai Bartlett were in town, duking it out with local guns such as Sam Parker and Dave Kissane. Parker eventually took out the inaugural race, grinding away for over two and a half hours to stay ahead of Bartlett in the open board class, while Ching was just a few minutes behind on his 12'6″.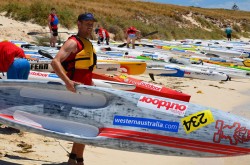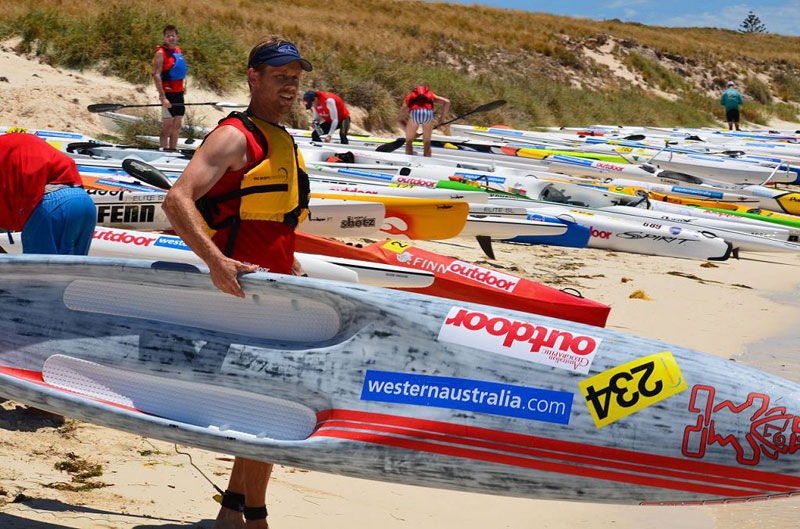 This year the 20 Beaches SUP race is set to be one of the most lucrative and competitive events in the country. Some of the talent expected to race includes defending champ Sam Parker, Battle of the Paddle winner Travis Grant, Australian Champion Beau O'Brian, King of the Harbour Dave Kissane, Jake Jensen, Paul Jackson, Steve Morrison, and Andy Davies in the men's race, with Aussie champ Angie Jackson, Neelie Brown, Terrene Black, and Alison Fullagar spearheading the women's division.
The race is open to all board classes, including unlimiteds, however there's a bonus on offer for the 14′ class that I suspect most of the top guys will be gunning for. There could be some tactics come into play though… do you hop on an unlimited board and go for overall line honours and a guaranteed $500? Or do you paddle a 14 footer and try to snatch first place overall, plus the 14′ bonus, for a total of $1,000? And will one of the Gold Coast guns take the money back North, or will the local paddlers claim the bragging rights?
Whatever happens, we'll keep you posted with the 20 Beaches race results here on SUPracer.com.
2012 20 Beaches Classic SUP Race
WHEN: Saturday 15th December
WHAT: 25km downwind race with no board restrictions (bonus prize money for 14′ class)
WHERE: Sydney (Palm Beach to Freshwater Beach, or reverse, depending on wind)
MORE: Official site (entry page)
Prize Money Split:
Men: $1,500
1st $500
2nd $400
3rd $300
4th $200
5th $100
Women: $1,200
1st: $500
2nd: $400
3rd: $300
Men's Over 40: $1,200
1st: $500
2nd: $400
3rd: $300
Men's Over 50: $100
1st: $100
14′ and under bonus prize pool: $1,000
1st $500
2nd $300
3rd $200
20 Beaches Classic SUP race: 2011 Top 10
1st: Sam Parker, 2:35:57, Open
2nd: Kai Bartlett, 2:37:44, Open
3rd: Danny Ching, 2:38:34, 12'6
4th: Dave Kissane, 2:41:15, 12'6
5th: Charles Domin, 2:41:37, Open
6th: Lincoln Dews, 2:45:13, Open
7th, Peter Myer, 2:49:34, Open
8th, Steve Morrison, 2:52:47, 12'6
9th, Annabel Anderson, 2:55:27, Women's Winner
10th, Will Anido, 2:57:36, Open