February 22, 2012
by Christopher Parker (@wheresbossman)
★★WIN!★★ The Brand New "Epic SUP Cap" by SUPracer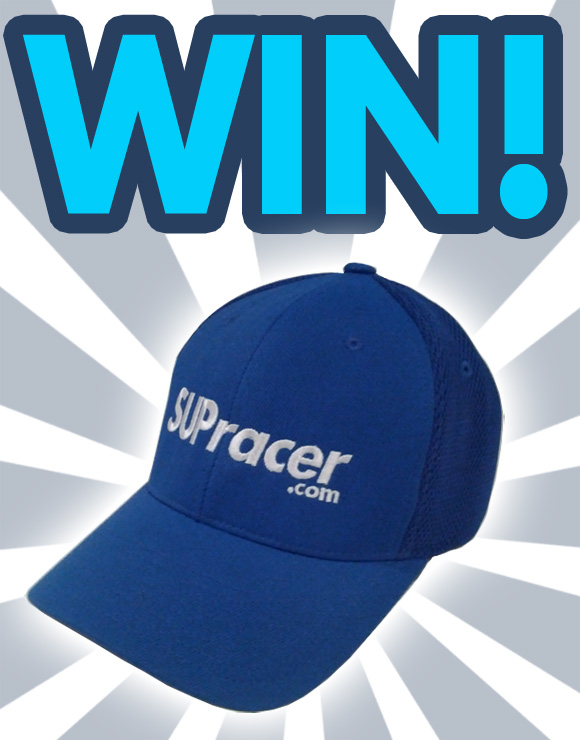 Introducing the Epic SUP Cap by SUPracer.
Glide past your rival paddlers in style with these unique, sexy and oh-so-comfortable caps. Made for SUP racers, by SUP racers.
Featuring:
Uber-Comfy Flexfit Design
Exotic Wind & Water Resistant Fabrics
Breathable Sports Mesh to Keep You Cool
GUARANTEED To Make You Better Looking*
GUARANTEED To Make You Paddle Faster*
In other words: You don't wanna be paddling without one.
Best of all: We're wanna give you one for FREE!
How To WIN:
STEP 1: Make sure you're following SUPracer on Facebook
STEP 2: Keep your eye out for our status updates that start with ★★ WIN! ★★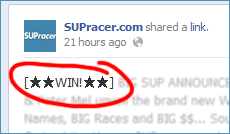 STEP 3: Simply LIKE, COMMENT, or SHARE our status update and you're automatically in the game!
The more you play along, the more chances you've got to win…
LIKE = 1x entry
COMMENT = 5x entries
SHARE = 10x entries
So head on over and start following the SUPracer Facebook Page, then keep your eyes peeled for our giveaways every week.
WINNERS LIST:
February 17th: Travis Grant, Australia
February 20th: Troy Pease, Australia
February 21st: Paul Jackson, Australia
February 21st: Angie Jackson, Australia
February 22nd: Steve Walker, Australia
February 24th: David Rush, Florida
February 24th: Justin Mitchell, Australia
February 26th: Ildut Marzin, France
March 1st: Dion Parker, Australia
March 5th: Peter Parker, Australia
March 10th: Steve Quiller, Australia
March 14th: Kelly Margetts, Australia
March 15th: Kevin Dowdee, California
March 16th: Dylan Magee, Australia
March 17th: Jamie Mitchell, Australia
March 19th: Maja Söderlind, Australia
March 23rd: Kristin Thomas, California
March 24th: Henrik Fahlen, Sweden
March 24th: Johan Möller, Sweden
April 12th: Katrina Dene Ralston, California
April 20th: Loic Tupet, France
May 4th: Mark Mitchell, Australia
May 6th: Jim Terrell, California
May 12th: Ed O'Farrell, Ireland
June 3rd: Magnus Lindstedt, Sweden
June 9th: Fabrizio Gasbarro, Italy
September 7th: David John Peterson, Australia
September 19th: Harry Wiewel, California
September 27th: Barrett Tester, California
September 29th: Silvia Mecucci, Italy
October 1st: Chris Chamberlain, Australia
October 2nd: Bob Beebe, California
October 8th: Eric Terrien, France
Next Winner: You?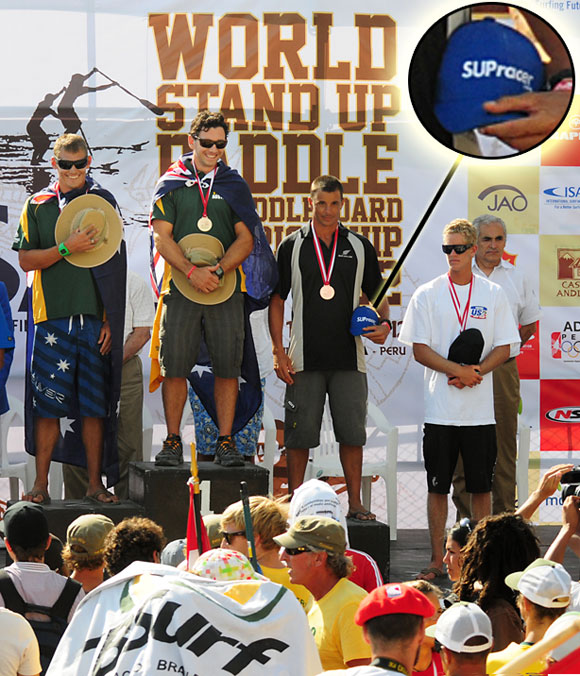 Fanatic International Team Rider Paul Jackson receiving his Bronze Medal at the ISA World SUP Championships Medal Ceremony in Peru. Looking good Jacko!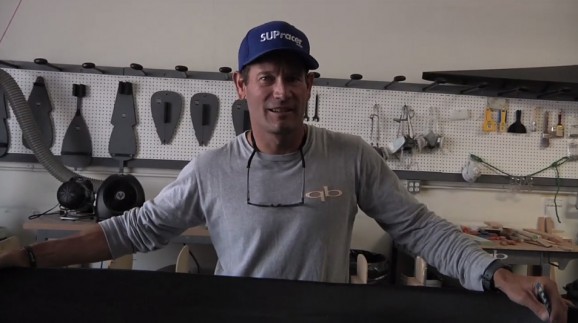 The Mad Scientist! aka Quickblade Paddles founder Jim Terrell
>>> WIN!
* These caps have not been scientifically proven to make you better looking. They will make you paddle faster though, obviously…