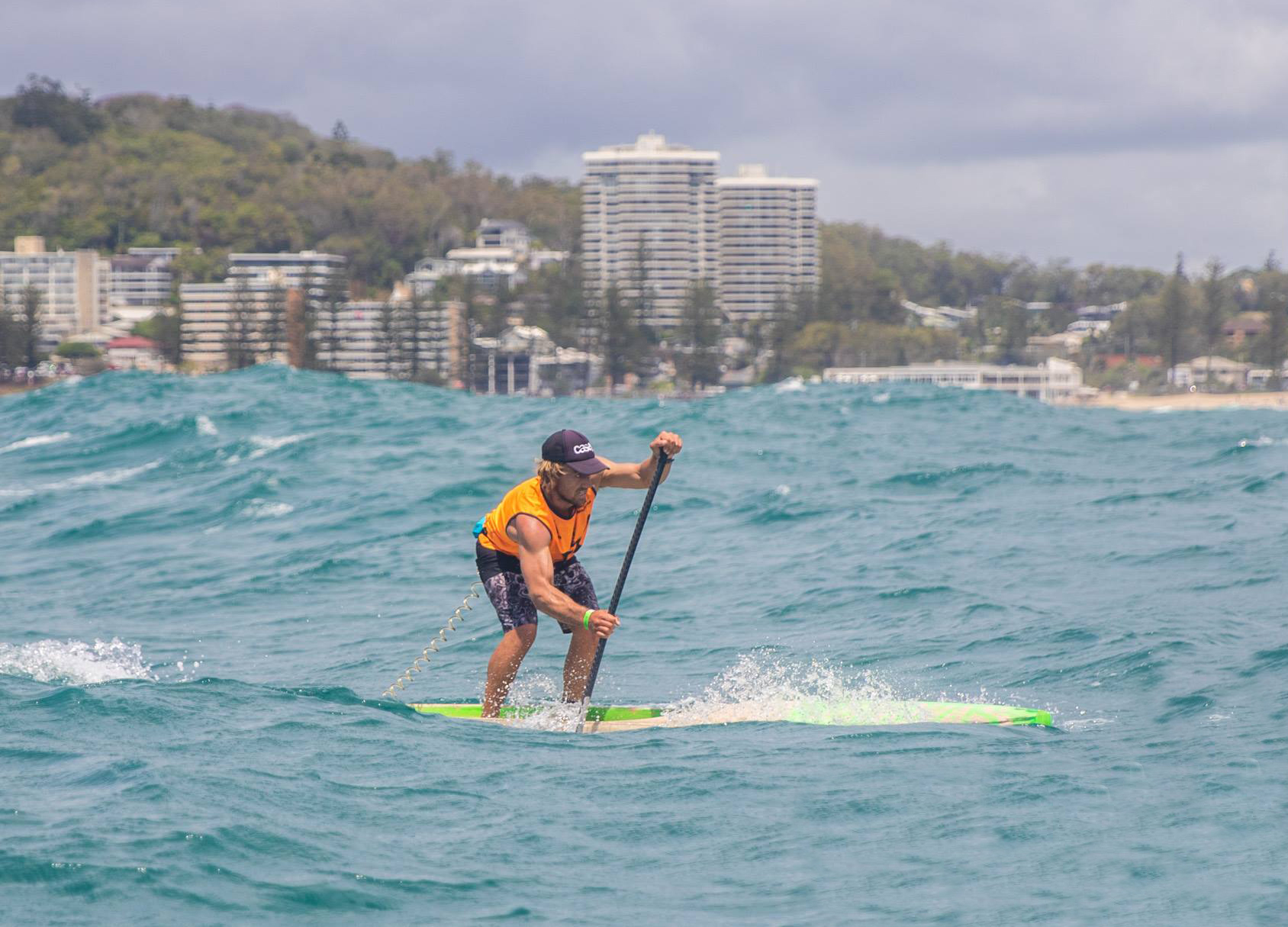 March 4, 2019
by Christopher Parker (@wheresbossman)
Whether fun or daunting, ocean racing is always a challenge
This year's 12 Towers Ocean Race was a good one: nearly 250 entries and plenty of wind.
It wasn't a "clean" downwinder along the Gold Coast (past 12 lifeguard towers) between Snapper Rocks and Burleigh Heads, but those who knew how to work the ocean were having a ball.
There were also plenty who were struggling.
I think it's fascinating to ask for reactions at the end of an ocean race. Plenty of paddlers responded with "Fun!" while others simply shook their heads and admitted it was a struggle. There were six ft swells consistently rolling through the course (and breaking at the finish), which is a daunting sight for many veterans let-alone newbies.
More than a dozen competitors opted not to even start the race after seeing the surf at Snapper. Another 20 were listed as DNF after battling the high seas.
That's the beauty of ocean racing though: it's either a fun challenge or a daunting challenge, depending on who you ask, but either way it's a challenge.
And I'm sure many of those that didn't make it are already training to "tackle the Towers" again in 12 months' time.

originally posted on @supracer