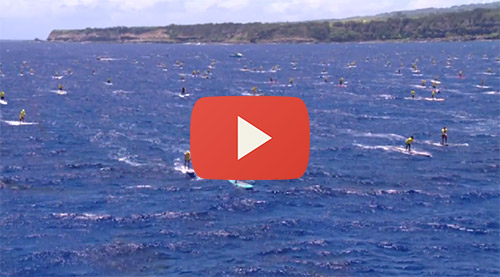 From The Crew That Brought You Ocean Paddler, Here's A TV Show All About SUP
Check out this great promo clip for an interesting new TV show called What SUP, which is pretty much exactly what the name suggests: A program dedicated to all things stand up paddling, from racing to cruising to surfing and everything in between.
"What SUP – The World of Stand Up Paddling" comes from the same crew behind OceanPaddler.TV, so you know it's going to be a slick production. Check out the promo clip above and you'll see what I mean. The show is airing weekly on Time Warner OC16 in Hawaii and across the States on the Universal Sports Network.
Yeah, I know, we're about two weeks late on announcing this one… Too much news floating around in the world of SUP. That's a luxury problem to have though…
(UPDATE: Embeds are turned off on this video – watch it on Vimeo directly)