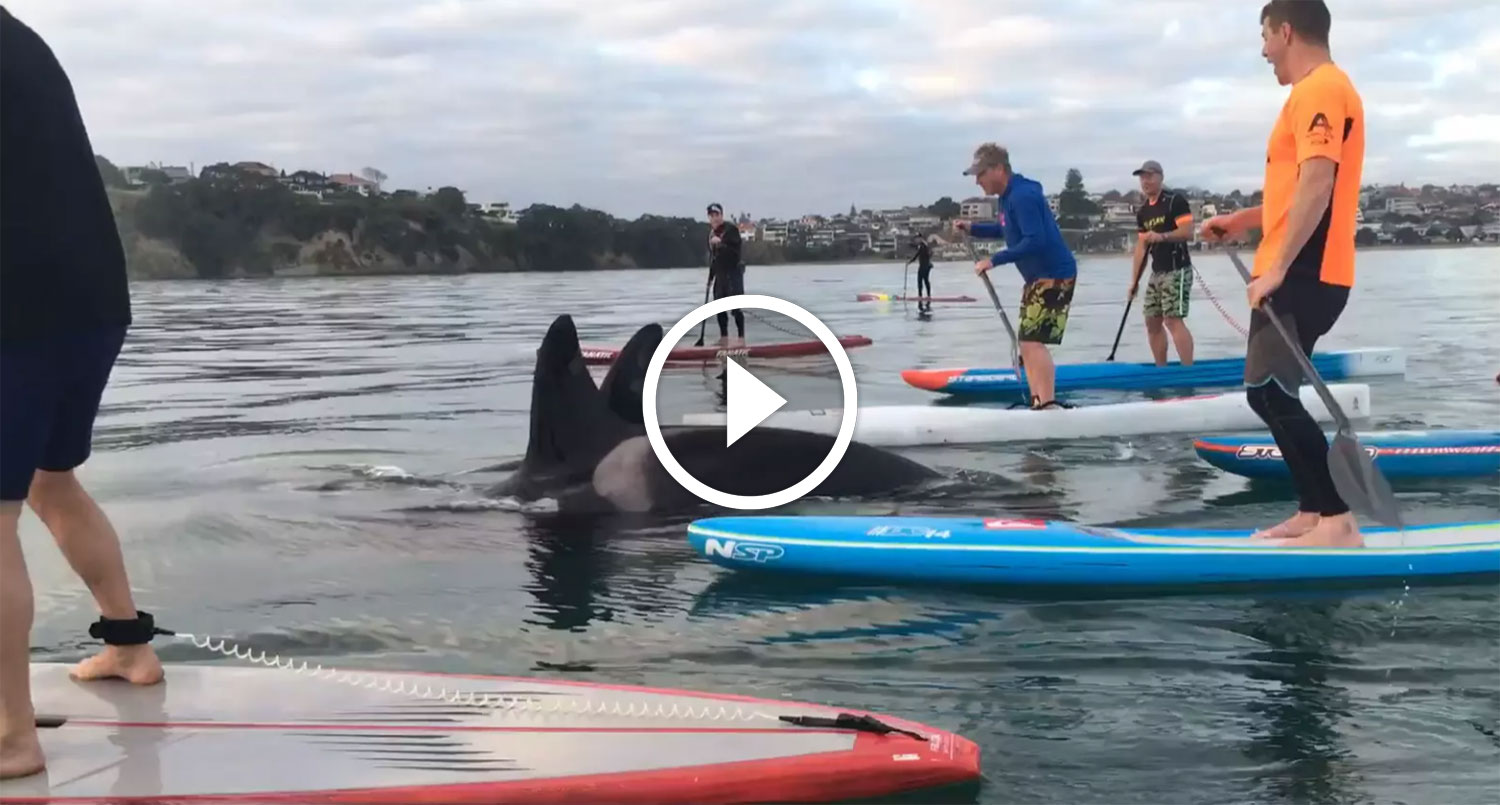 August 31, 2016
by Christopher Parker (@wheresbossman)
WATCH: Surprise Sunrise SUP Session with Orcas in Auckland
Strike this up to being in the right place at the time. Earlier this morning, a bunch of paddlers in Auckland, New Zealand, enjoyed a very close encounter with a pod of orcas, and fortunately for us it was all caught on film.
The video above comes via the experienced adventure paddler and racer Sam Thom, who told TV NZ "It was great to see the orcas coming right up beside us and touching the boards, we were all both excited and nervous to be so close to them."
The "nervous" part is easy to understand: orcas are also known as killer whales after all. However these guys seemed to be in a pretty chilled mood, cruising around the group and not appearing bothered by the attention (the paddling group said they were careful not to chase or frighten the orcas). According to Sam there were at least half a dozen orcas in the pod, and one of them was even munching on a stingray for breakfast.
Not a bad way to start the day. Watch above and enjoy…