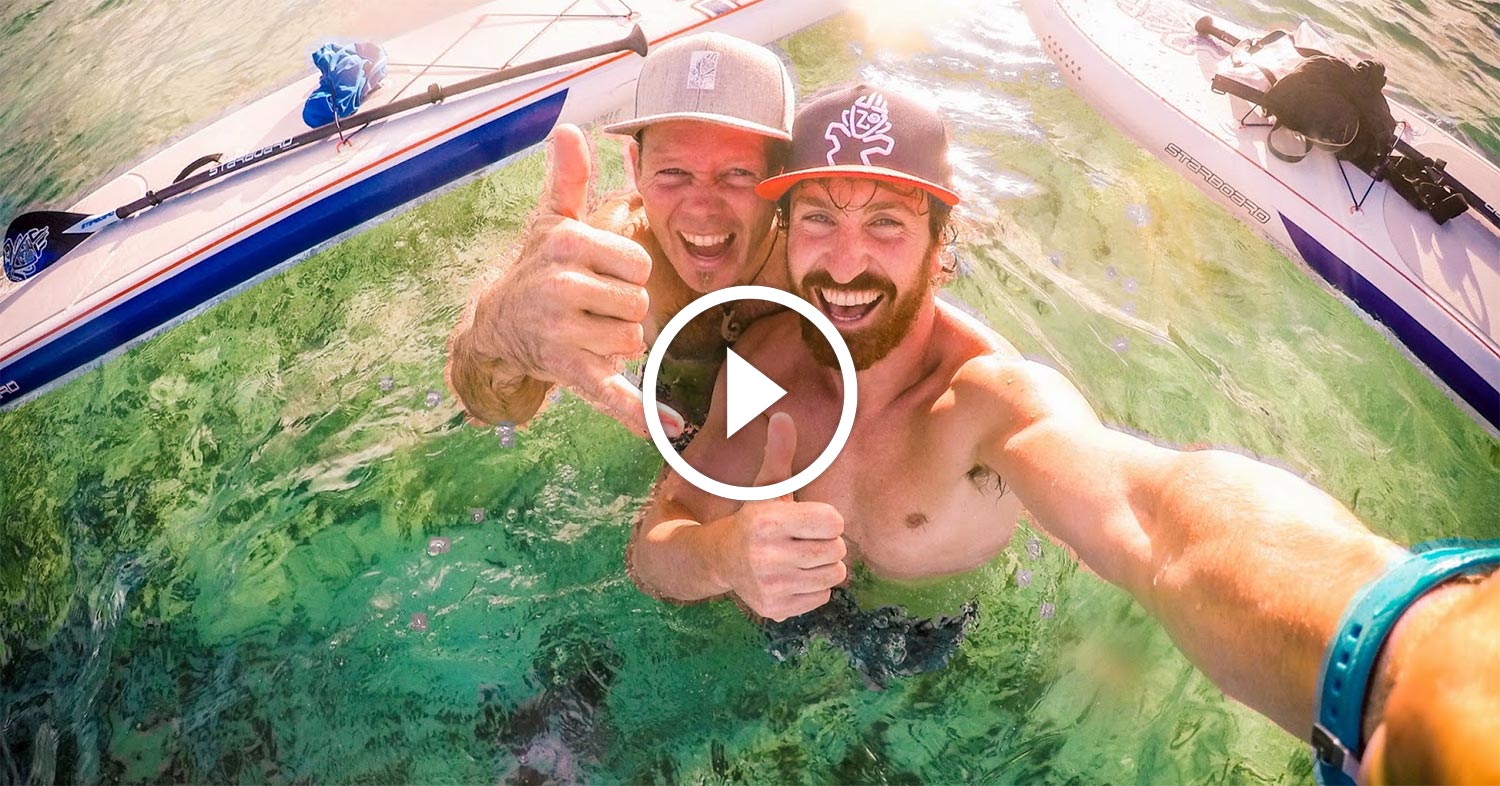 January 21, 2016
by Christopher Parker (@wheresbossman)
WATCH: Bart de Zwart and Franz Orsi's Round the World SUP Odyssey
If you only watch one short film about a round the world paddling odyssey today, make it this one. Last year, endurance race champion Bart de Zwart and photographer Franz Orsi took off on a rather incredible journey. Spanning five continents and countless adventures, this is surely one of the greatest paddle expeditions ever…
Their trip included remote islands in the South Pacific (Micronesia), an earthquake in Nepal, river tribes in Ethiopia, city padding in Istanbul before finally ending in Sayulita, Mexico, where Bart flew the Dutch flag at the ISA Worlds. And the whole time they had their trusty Starboard inflatables in tow.
27 days, 19 flights, 5 continents, 2 boards, 1 tent
You can read our original post for more insights direct from Bart (see: "Bart de Zwart is Stand Up Paddling Around the World"), or you can just sit back and enjoy the 17 minute film above.
If this doesn't get you inspired to paddle (and travel), there's something seriously wrong with you.
I love how Bart, ever the humble explorer, sums it all up at the 16:31 mark in the most understated fashion possible:
"Yeah, good trip."