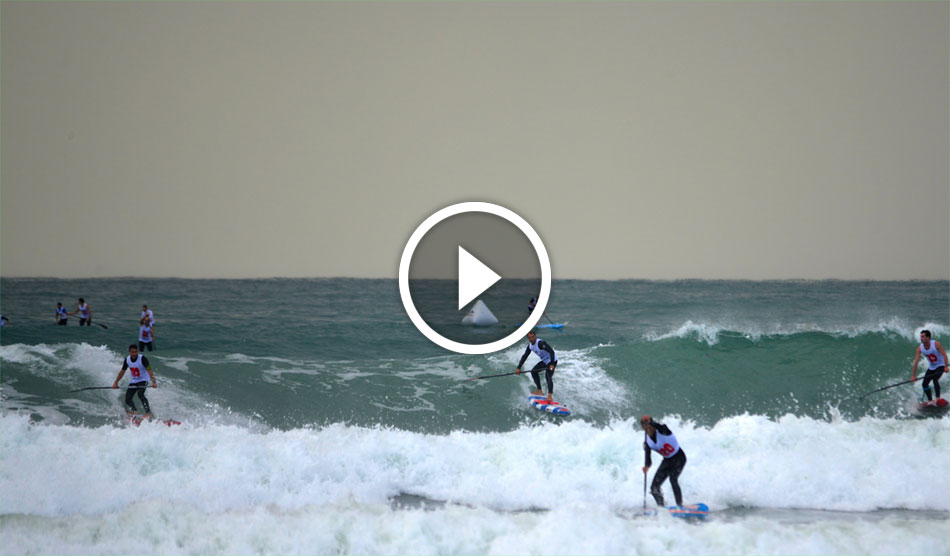 November 11, 2014
by Christopher Parker (@wheresbossman)
Wind And Waves Provide Plenty Of Entertainment At The French Championships
Some great footage out of France on the weekend, where the 'Championnats de France de SUP Race' (aka the French National Titles) went down.
Some quality footage in there (love the sequence at the 1:12 mark) highlighting just how tricky conditions were for competitors.
This clip focuses on Sunday's course race, where the waves were pretty solid, however less than 24 hours earlier it was the wind causing plenty of havoc in the long distance race. There definitely would have been a few tired bodies on Sunday evening…
If you followed our rolling coverage of the Championnats, you'd know that Arthur Arutkin was the hero of the weekend after taking the distance/course race double, while Celine Guesdon and Caroline Angibaud split the honours. There were also great performances from Titouan Puyo, Eric Terrien, Martin Letourneur, Solange Pruvost and pretty much anyone that survived that course race…
However the story of the event was Arthur's dominance-that-didn't-earn-an-invite-to-the-Worlds, in which the 17-year-old swept the event but, in a bizarre twist, didn't receive a spot on Team France for 2015.
I'm quite certain we haven't heard the last of that – apparently the French Surfing Federation, which organises the Championships, are reconsidering their decision. But either way, we shouldn't let that overshadow what was an entertaining weekend of racing. So watch above and enjoy.
I also embedded a few of the best still shots below. More pics over on the Federation's Facebook page, plus some high res shots on Dropbox if you wanna repost them.
Oh and if you understand French you can watch some interviews with the top performers – Arthur, Titou, Eric and Celine – over on the French Surf Federation's official video page.