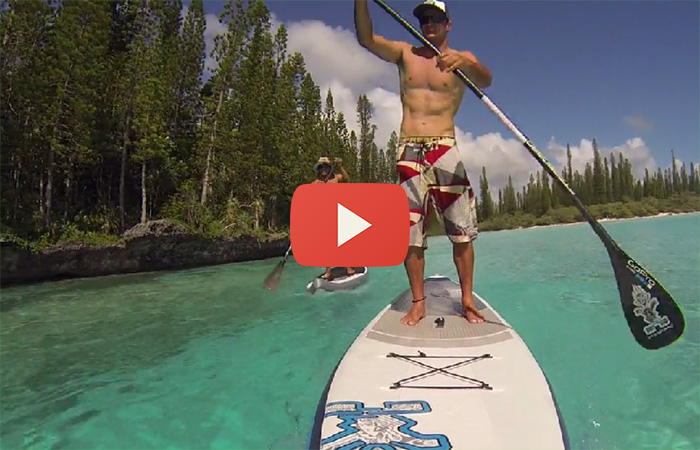 September 29, 2014
by Christopher Parker (@wheresbossman)
This Awesome Video Will Make You Want To Buy An Inflatable…
This video is awesome. Watch Starboard superstar Titouan Puyo and his good friend Vincent Verhoeven pack their inflatable SUPs on a light aircraft and fly out to the magic "Ile des Pins" (Isle of Pines).
The island is part of the South Pacific outpost of New Caledonia and sits a short flight away from the main atoll. Ile des Pins is nicknamed "l'île la plus proche du paradis" which roughly translates to The Closest Island To Paradise. Watch the clip above and you'll see why. The tall pines border a perfectly clear, light-blue-water lagoon that was seemingly created with a stand up paddle expedition in mind.
I was actually over in New Caledonia right before the guys filmed this clip. The main island of New Cal is stunning enough, but Ile des Pins looks like something else entirely.
If you watch this clip and don't want to go paddling right away, there's something wrong with you. On a side note: This video also highlights the power of inflatable stand up paddleboards. Not sure how a light aircraft would fare if a 14 foot carbon board was strapped to its wings 😉
>> Get more news about stand up paddling on inflatables with our new dedicated mini-site