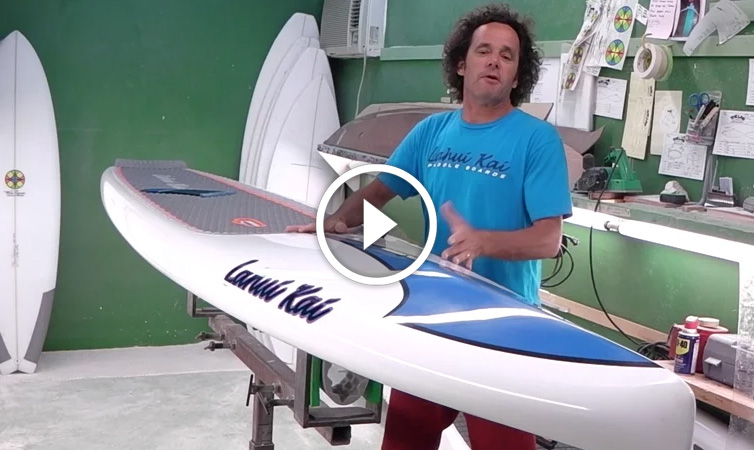 November 13, 2014
by Christopher Parker (@wheresbossman)
Brian Szymanski Talks About His New Boards

Wanna know how/why a 12'6 looks like a 12'6? Then check out this great clip featuring SUP ATX/Lahui Kai head shaper Brian Szymanski. Yes, it's basically an ad for Lahui Kai, but it's also got some great insights from one of the most respected paddleboard shapers in the world.
Brian used to lend his talents to the Starboard brand, playing a key role in a couple of the most iconic race boards of the past five years. However the SoCal local switched to SUP ATX six months ago in order to revamp the Lahui Kai race board brand.
That move paid early dividents, with the Lahui Kai team, paddling on Brian's new shapes, unofficially winning the "Battle of the Brands" at the BOP last month.
Anyway check out the vid above for some interesting insights from one of the sport's most renowned shapers.