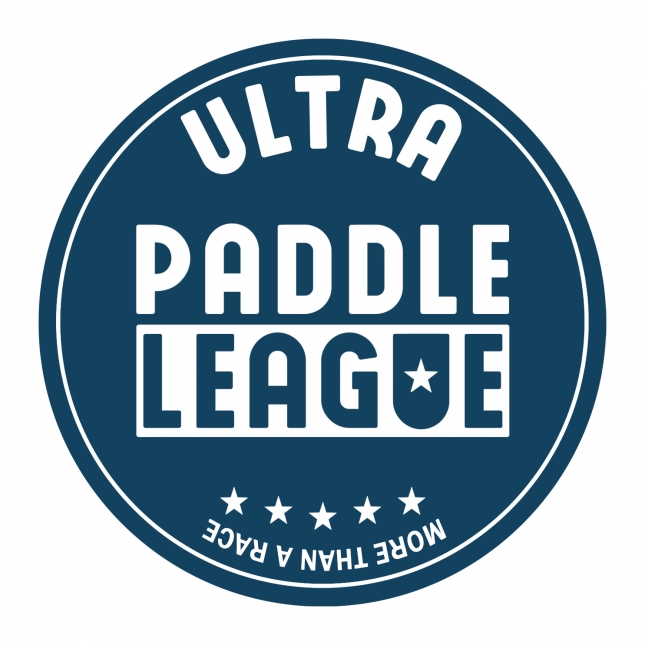 It was around the 560-kilometre mark of the Yukon River Quest that it finally clicked. Tired, dazed, and with every part of my body screaming out to stop after more than 50 hours of paddling, it hit me like a parting of the seas: We love these "ultras" is because they're so much more than just a race.
This wasn't exactly news to me — I'd already paddled the 220km SUP11-City Tour in Holland four times and submerged myself in the camaraderie of the ultra paddling community — but I hadn't been able to put it into words before. Perhaps it was the morning mist, its silhouettes gently rising from the river as the midnight sun rose above the mountaintops and blessed the valley with its warmth, a moose and its calf roaming the distant shore in this wild, remote and incredibly beautiful corner of Canada. Or maybe I was just hallucinating again. Either way, that was the moment I realised my passion, my purpose, my "reason why" is to help promote these incredible paddling adventures known as the *ultras*.
I started SUP Racer in 2011 to keep track of a sport I love, and in the past decade it's become the pulse of stand up paddleboarding. But while following the elite, short, action-packed races around the world is a lot of fun, nothing captures my attention — and, I believe, the attention of many paddling fanatics and sporting fans around the world — quite like the authentic stories, glowing spirit and genuine suffering of an ultra-marathon adventure.
That's why I'm inviting you and your event to be part of the Ultra Paddle League, the first global series dedicated to promoting the longest paddle races in the world.
After a trial run in 2019 (and some minor disruptions in 2020…), we're launching the Ultra Paddle League in June 2021 to help celebrate, promote and grow what we consider the most incredible races in the sport of paddling.
We aim to connect more than a dozen races around the world that combine to stretch more than 5000 kilometres across rivers, lakes, canals and oceans. We aim to help promote your event, grow your adventure and build-up the amazing community of ultra-marathon paddlers around the world.
The Ultra Paddle League basically aims to be the string that joins the existing dots. We have no desire to come in over the top and claim credit for an event you've worked years to build; we simply want to help shine the spotlight on it. And not just during race week — by joining the Ultra Paddle League you'll get year-round promotion, stories and exposure to almost 100,000 fans on our own social media plus a wide spread of media partners.
The Ultra Paddle League is not a for-profit business, but it will be professional. This is a full-time job for me personally, Instead of charging a sanctioning fee or any overbearing costs on each event, we're building a communal membership model where the monthly cost is relatively minimal but the sustainability of the League – and our ability to promote your event – is guaranteed.
This is an opportunity to get more paddlers, more sponsors and more prestige for your ultra. We're also building an Ultra World Rankings that will rank every finisher of your event alongside ultra paddlers from around the world across all disciplines: SUP, canoe, kayak, etc
(for canoe-oriented events, this actually a really cool chance to expand your event by opening up to the fanatical world of stand up paddleboarding.)
Your membership in the Ultra Paddle League includes:
– being part of a global race series

– offering your participants the chance to be ranked on the Ultra Paddle League World Rankings

– creation of genuine stories to grow an emotional connection between your event and the paddling community

– at least 20 Facebook, Instagram and website posts (at least one every month) to keep your race flying above the radar all year

– professional video edits for social media created and posted before, during and after your event

– collaboration pitch deck that you can share with potential event sponsors

– we can also provide full-service media package, photo & video production, and even live coverage during your event at a cost-only rate (depending on travel restrictions)
The Ultra Paddle League is an off-shoot of SUP Racer, and combined we've got approximately 96,000 followers on Facebook and Instagram for an estimated monthly unique reach of 50,000 paddlers.
Membership in the Ultra Paddle League is $1200 per year but can be paid, depending on exactly when you join, in a subscription of only US$100 per month. We're also looking for a title sponsor for the League to help grow our team and create more content, more stories and more engagement around your event.
Because this is a global series of like-minded races, your membership doesn't just give your own event a boost in exposure–you're also helping sustain up a dozen other "ultras" around the world; a rising tide lifts all boats.
Any paddle event more than 50km in length is eligible, but only events that fulfill certain criteria are invited. That includes a spirit of adventure, a welcoming attitude that treats all paddlers the same whether they're a star athlete or local unknown, and a genuine desire to help spread the word about ultra-marathon paddling. If you're reading this, it means I've personally invited you because your event already ticks those boxes.
Considering the major disruptions still happening in 2021, where many events are unable to run, we're launching both the 2021 and 2022 Ultra Paddle League season at the same time. We want to start getting paddlers excited about your event if it's a year away.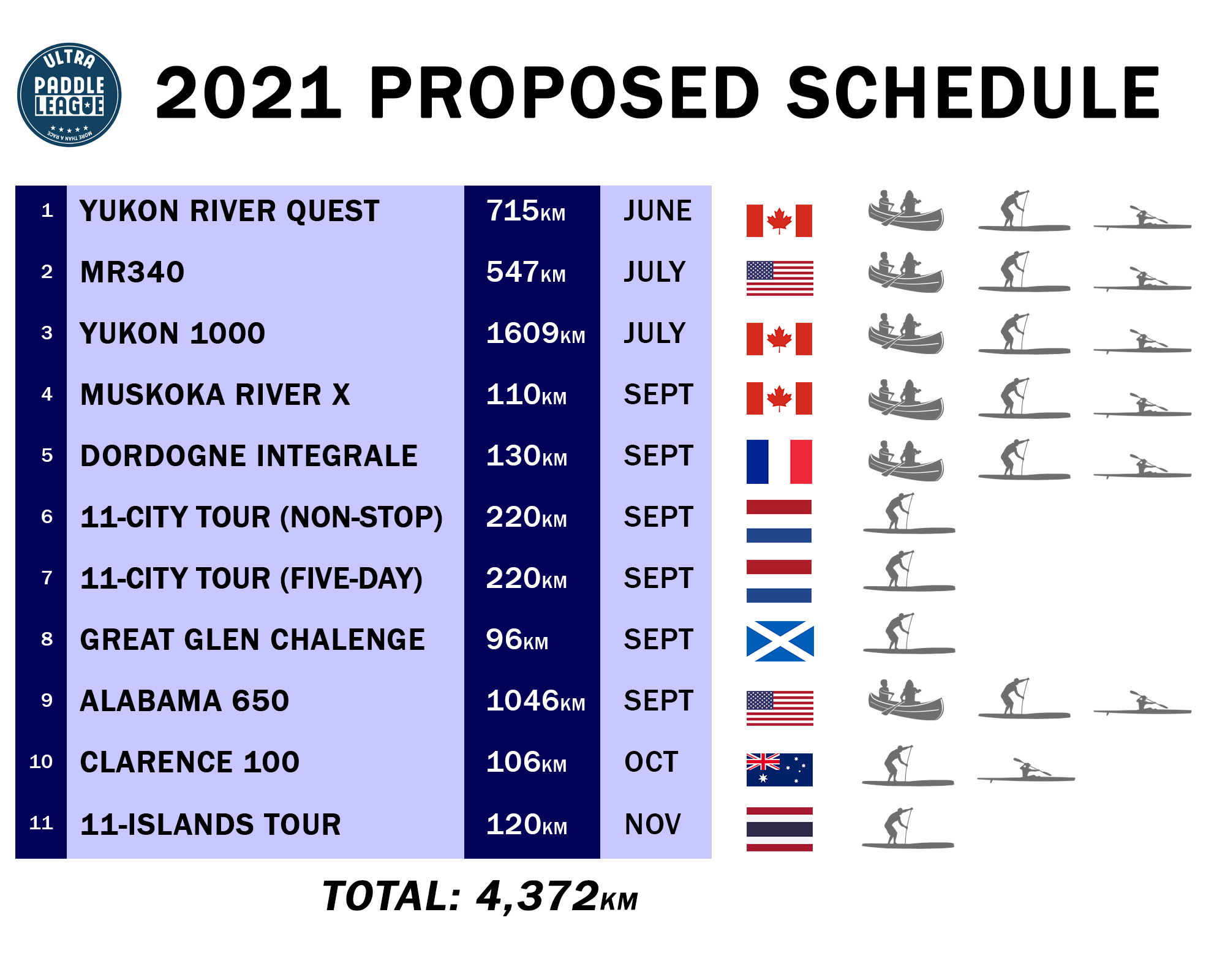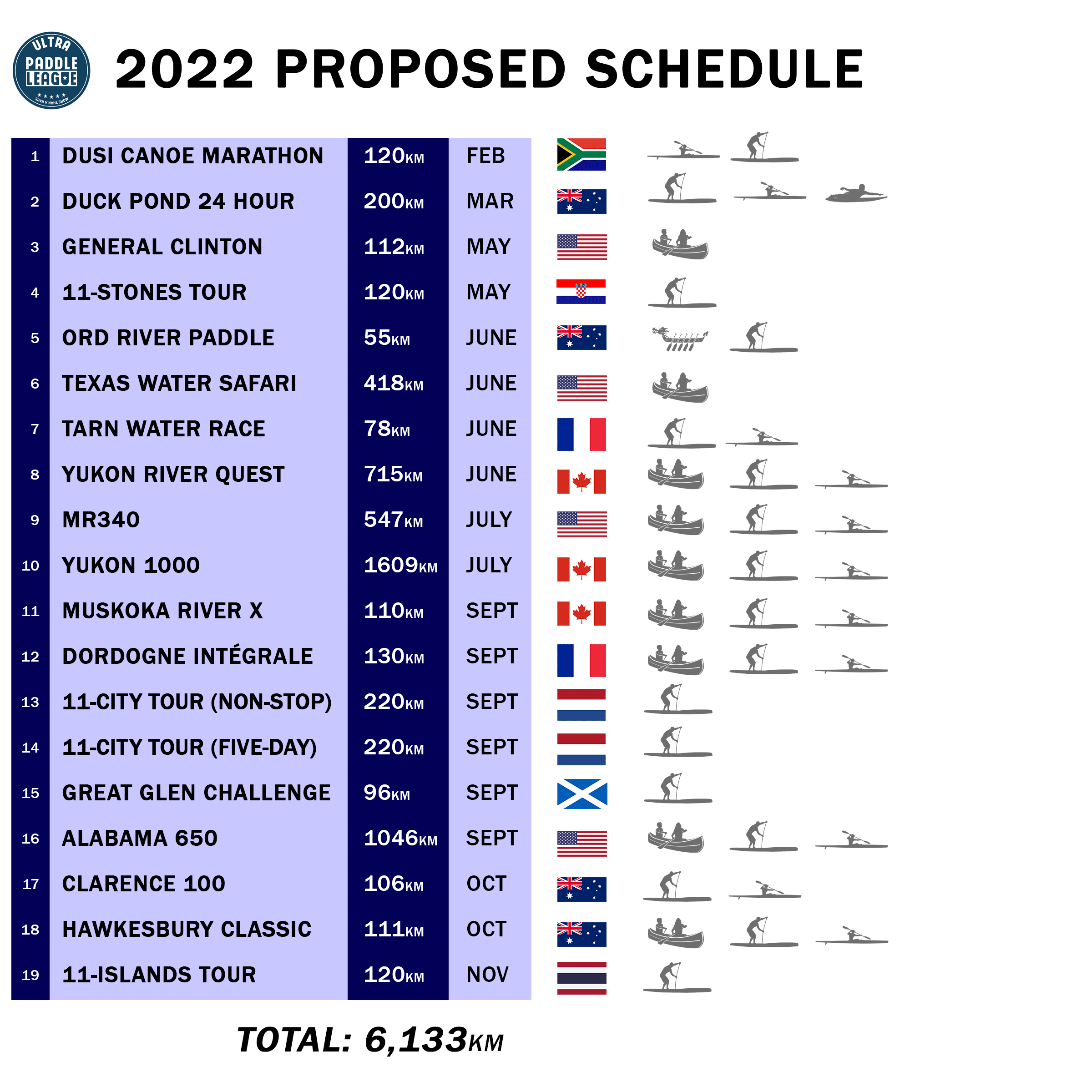 We're going to start unveiling the Ultra Paddle League seasons 2021 and 2022 in the middle of June. There's no pressure to join right now, but the sooner you do, the sooner we can start promoting your event.
If you'd like to be part of the Ultra Paddle League, get in touch and we'll start making a plan to help build your event and connect with the wider world of ultra-marathon paddling!
cheers
– christopher parker
founder of SUP Racer and the Ultra Paddle League
chris@supracer.com
whatsapp: +61434180874
Aus mobile: 0434180874