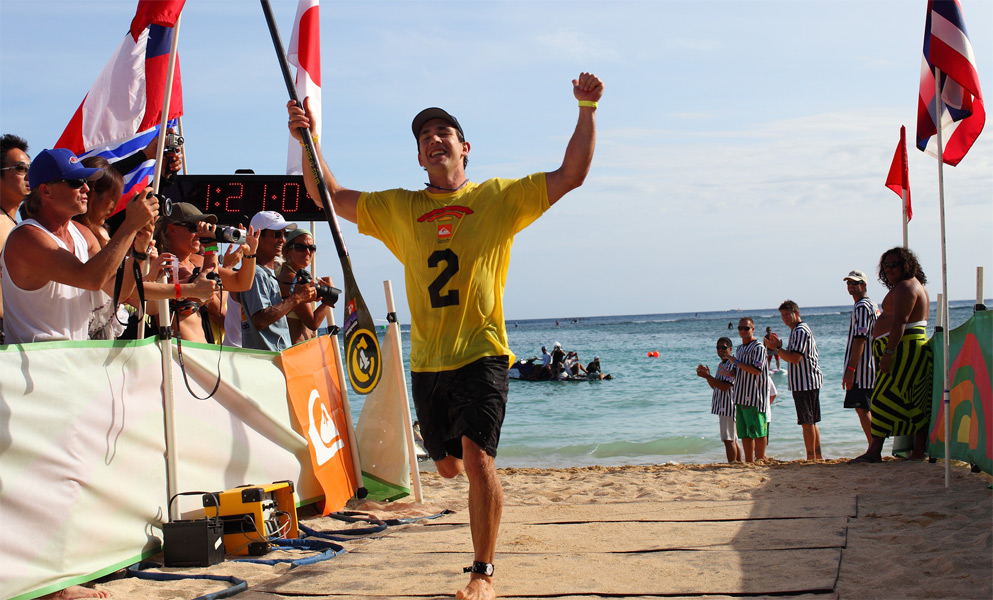 September 12, 2013
by Christopher Parker (@wheresbossman)
Battle Of The Paddle Favourite Travis Grant Goes Down With Knee Injury Two Weeks Out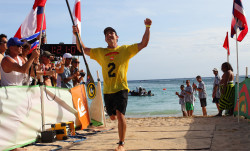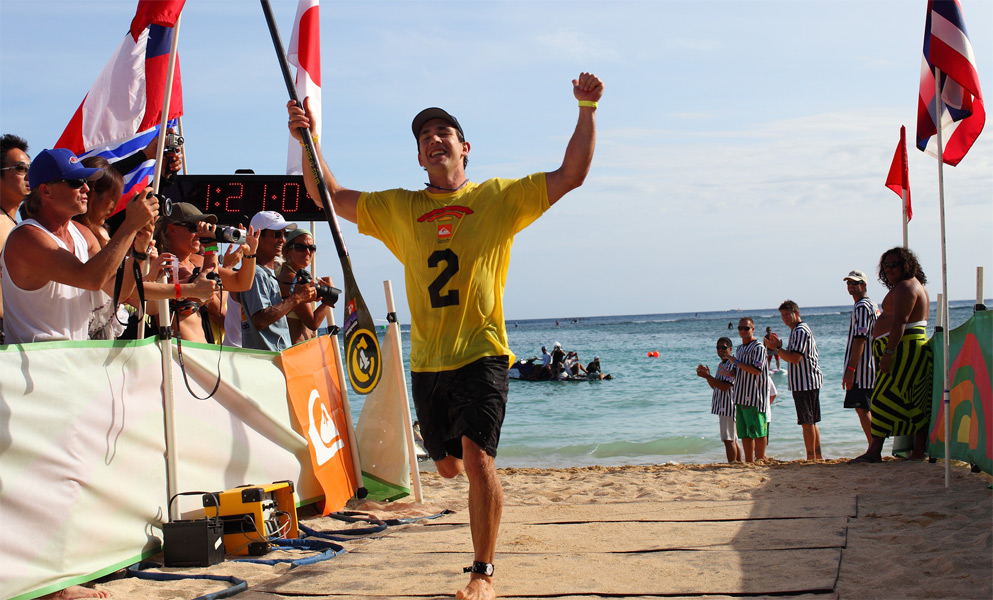 Most serious race fans will agree that one of the few top picks ahead of this year's Battle of the Paddle is Travis Grant. The Aussie has been on an absolute tear the past nine months, winning several international-level races in Australia and Europe before posting some big results in Hawaii, which culminated in his epic Molokai-2-Oahu victory six weeks ago. Travis is also a former BOP Elite Race champion (Hawaii 2011) and a permanent fixture on the podium.
So with the 2013 California Battle of the Paddle just two weeks away, Travis was considered by many (us included) to be one of the hot favourites for the Elite Race title along with the likes of Connor Baxter and Danny Ching. But unfortunately Travis' BOP campaign could be over before it's even begun, after he dislocated his knee while surfing in Hawaii yesterday.
Travis missed last year's BOP with a fractured elbow and now the string of bad luck looks set to continue. Trav posted the news about his knee on Facebook yesterday and it was immediately met with a wave of support as well as several offers to help with recovery. But with just 15 days and counting until Dana Point, it looks like time will be the enemy.
Travis was surfing on his newly-adopted home of Oahu when the injury hit. He told us that both his knees have always been "loose" and that they popped out several times when he was younger, but that up until now they've been no problem in the ocean.

When I chatted with Travis earlier today he rated himself "extremely unlikely" to line up in the Elite Race in two weeks' time. His paddling is largely unaffected, however running is nearly impossible given how swollen the knee ligaments have become. The main event at the BOP includes the infamous soft-sand chicane, which paddlers have to navigate three times during the final. That run is tough at the best of times, but with a seriously injured knee it becomes virtually impossible (especially if you want to be competitive).
Travis hasn't yet ruled himself out and will wait until the final hour to decide, but it doesn't look good. The NSP team rider will still be in California either way and will most likely compete in the distance event on day two, but looks set to miss the main event.
This is a huge bummer for a guy who is not only one of the most talented, but also one of the most respected paddlers in the world. The fact Travis is in career-best form and a hot favourite to claim his first BOP California title makes the injury blow even crueler.
Here's hoping to a miraculously speedy recovery for the Aussie legend.