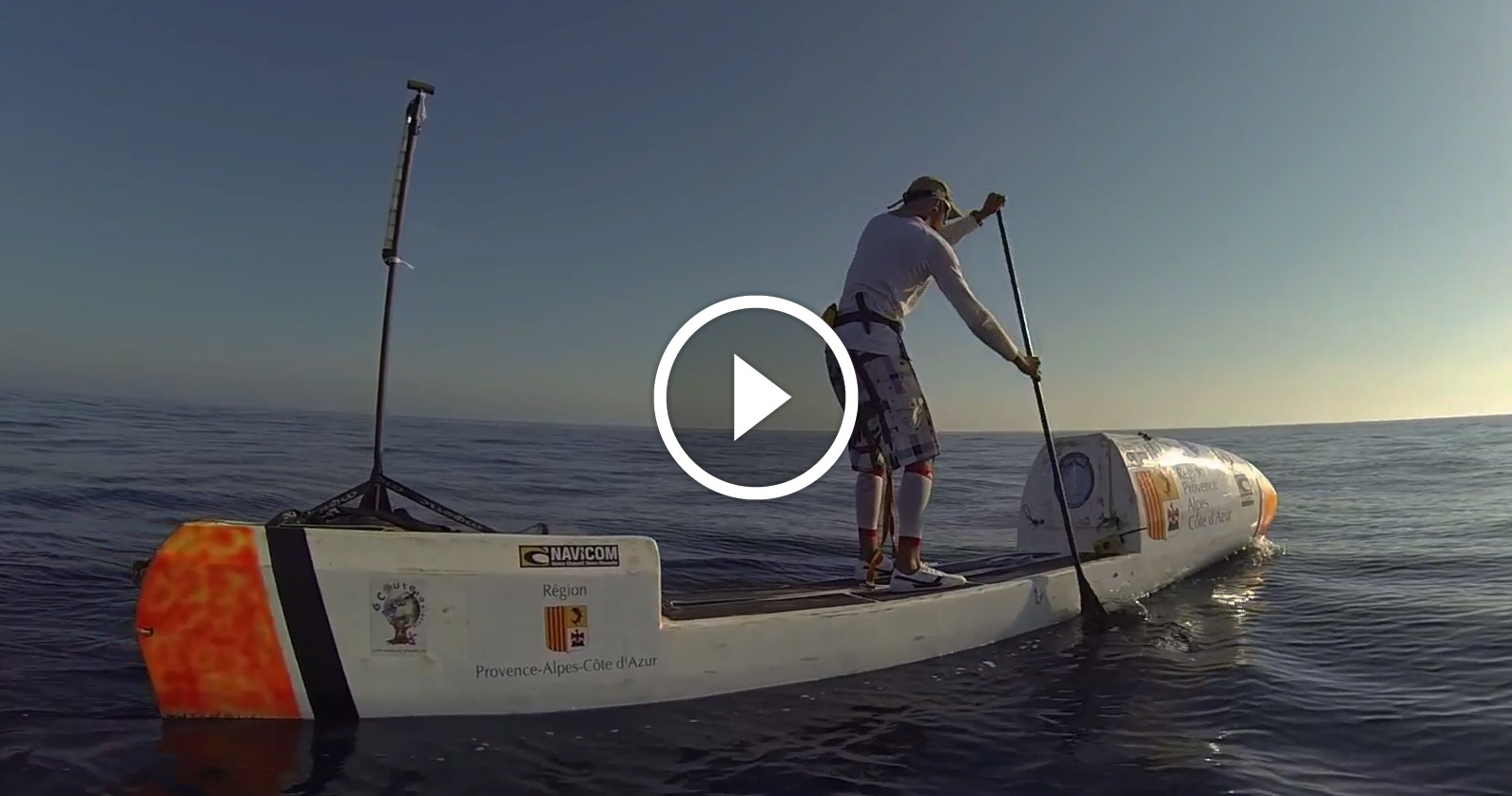 November 8, 2015
by Christopher Parker (@wheresbossman)
That Crazy French Guy Really Is Going to Paddle 4,000km Across the Atlantic Ocean. Unsupported.


Is this the craziest looking board you've ever seen?
This is Nicolas Jarossay from France and he's going to paddle this thing all the way across the Atlantic Ocean. Non-stop. Solo. Unsupported. It'll take 2 to 3 months…
You may remember that we first wrote about Nicolas and his Transatlantic SUP Crossing back in July, when everything was still in the planning stages. Well now it's about to become a reality.
Nicolas will be living/eating/sleeping entirely on (or "in") this board. There will be no support crew. Nicolas will spend hours each day just pumping water to turn salt water into something potable. He'll need 8 litres of fresh water a day. He'll spend the rest of the day padding (he wants to cover 60kms a day), before sleeping inside the little pod on the front of his board.
Oh and he also has to eat as much as he can to avoid losing a dangerous amount of weight – on a recent test mission he lost 2kgs in just 5 days, which forced him to change his nutrition setup. Because this crossing is unsupported, Nicolas will have to carry three months worth of food with him from day one…
There's a good interview with Nicolas over on TotalSUP​, where he talks about the recent test mission and the problems that came up.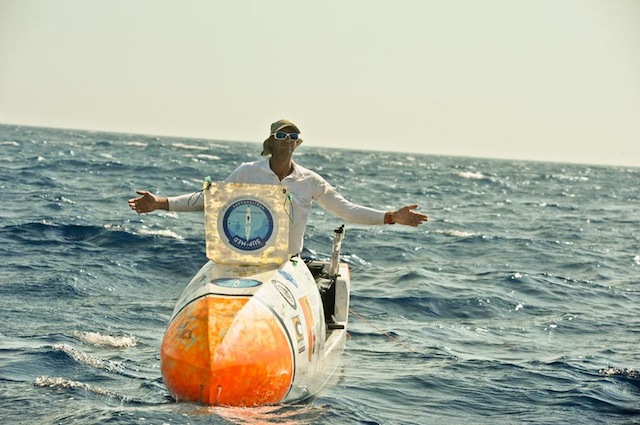 Nicolas recently fully funded his adventure on the French version of Kickstarter, and so now he's getting ready to launch the epic voyage. He'll start from Cape Verde in January and finish in the Caribbean probably some time in early April.
There have been some crazy SUP expeditions in the past, but this is by FAR the craziest. And the most awesome. What an adventure… My hat goes off to you Nicolas. Good luck.
You can follow Nicolas' amazing adventure on his official Facebook page: Stand Up Paddle Transatlantic​