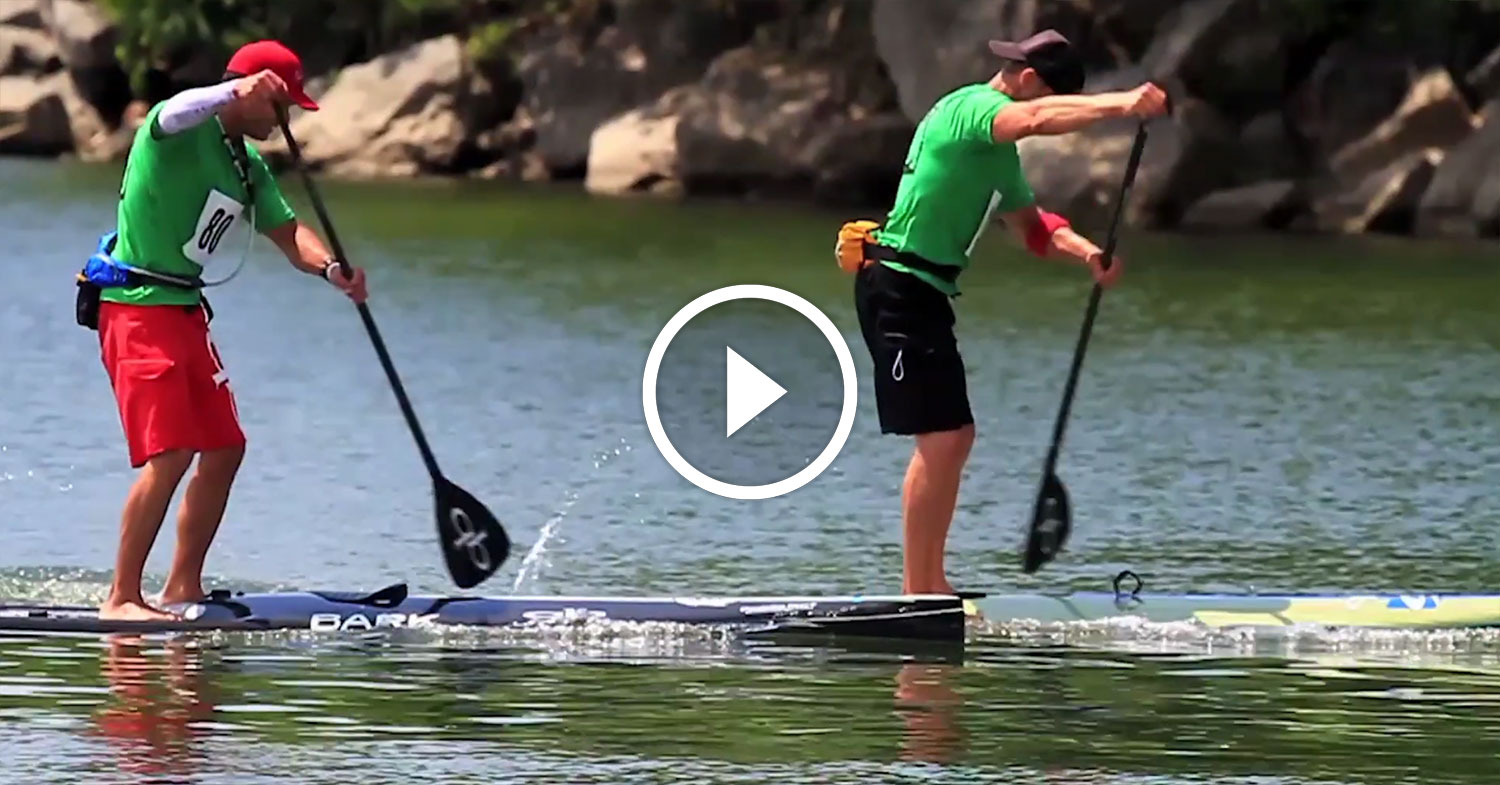 May 4, 2016
by Christopher Parker (@wheresbossman)
"Train Hard. Go Fast. Have Fun." Quickblade's Motivational Trip Down Memory Lane (2008-2016)
https://vimeo.com/165097583

In case you need some mid-week motivation, or if you just want an entertaining trip down memory lane, watch this four and a half minute montage from Quickblade, which features some of the biggest names and events in stand up paddling accompanied by a couple of iconic speeches from the wider sporting world.
Simply titled "Train Hard. Go Fast. Have Fun." – the official mantra of QB Paddles – the clip is an interesting look back at the past eight years of not only one of the sport's most iconic and influential brands, but of the sport itself — there's archival footage in here going right back to the 2008 Battle of the Paddle, aka the birth of the sport as we know it.
Quickblade athletes and alumni featured in this clip include: Candice Appleby, Mickey Munoz, Morgan Hoesterey, Jim Terrell, Jay Wild, Jamie Mitchell, Gene Smith, Fernando Stalla, Jonas Leteiri, Bailey Rosen, Larry Cain, Elizabeth Terrell, John Becker, Matt Becker, Andrea Moller, Dave Kalama, Travis Grant, Scott Gamble, Brandi Baksic, Alison Riddle, Chase Kosterlitz, Casper Steinfath, Belar Diaz, Tommy Buday Jr, Alain Teurquetil, Talia Gangini, Kelly Margetts, Jenny Kalmbach, Anthony Vela and a few more I'm probably missing.
For the inquisitive: The speeches come from Billy Bob Thornton aka the iconic high school football coach Gary Gains in Friday Night Lights, and Kurt Russell aka Herb Brooks in Miracle (about the upstart U.S. ice hockey team defeating the Soviet juggernaut at the 1980 Winter Olympics).
Watch above on loop a couple of times and enjoy.