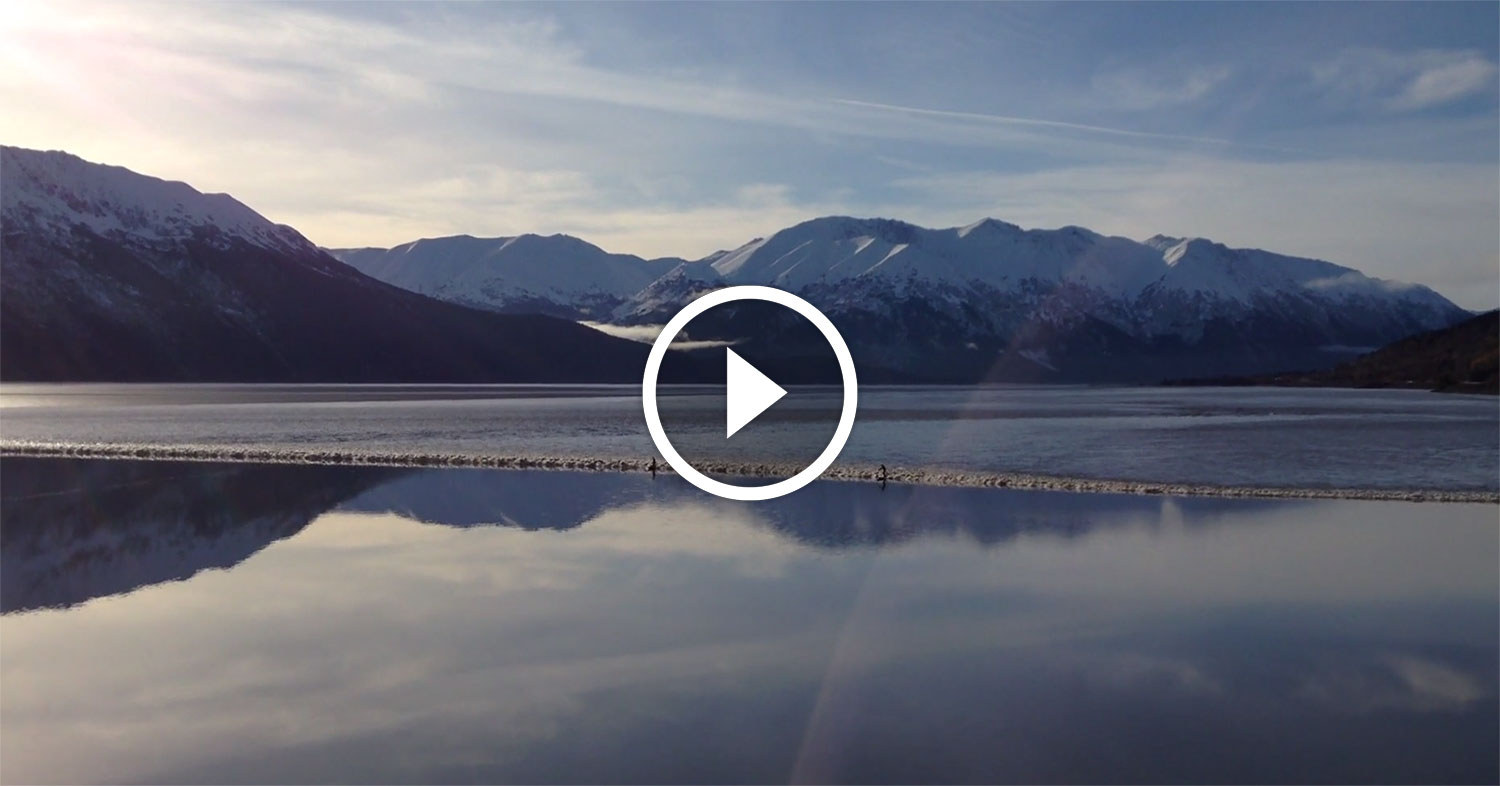 March 22, 2016
by Christopher Parker (@wheresbossman)
Hypnotic: Watch Three Paddlers Ride an Alaskan Tidal Bore
I'm not sure exactly what it is, but there's something strangely hypnotic about this footage…
Is it the rare sight of an endless wave? The rugged backdrop? Perhaps the lack of any music or commentary?
The wave creeps forward at a glacial pace sans action or excitement, yet that just seems to add to the allure. I can't put my finger on what makes this footage so interesting, but whatever it is, I can't stop watching.
The video above surfaced on Vimeo a couple of days ago, and all I know is that a man named Henry Bland filmed it in "Turnagain Arm" — a fjord-like waterway outside Anchorage, Alaska. The rest is unknown.
Who are these adventurous paddlers? How far did they keep surfing after the camera stopped rolling?
Perhaps we shouldn't know the details — the mystery only serves to strengthen the hypnosis…