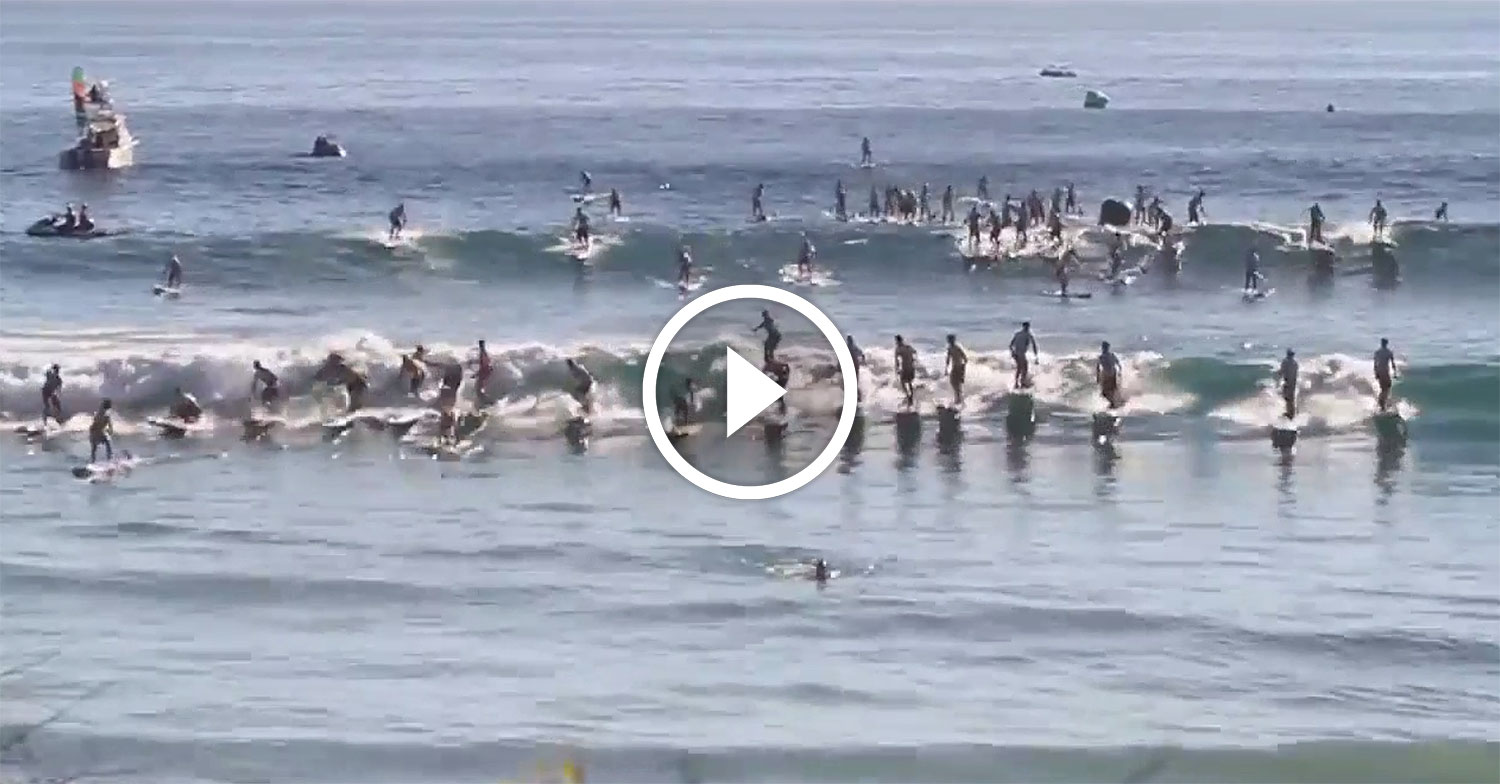 March 31, 2016
by Christopher Parker (@wheresbossman)
Throwback Thursday: That Destruction Derby Race at Salt Creek a Couple Years Ago
Destruction Derby: SUP Racing Party Wave

Throwback to that d̶e̶s̶t̶r̶u̶c̶t̶i̶o̶n̶ ̶d̶e̶r̶b̶y̶ race at Salt Creek a couple years ago #partywave #startswimmingbrother(footage: Mat5o Media "Matty Schweitzer"/Starboard; Chainsaw Productions/SIC)

Posted by SUP Racer on Thursday, March 31, 2016

How could we ever forget? The 2014 Battle of the Paddle at Salt Creek was one for the history books.
Not only did it produce some of the craziest destruction derby SUP racing footage we've ever seen, it also turned out to be the last ever BOP. A fitting farewell for the event that almost single-handedly gave rise to the sport of stand up paddleboard racing almost a decade ago.
So in tribute to this old classic (and because it's a slow news Thursday), I threw together this little clip and put it up on Facebook and Insta. Within hours it had been viewed over 10,000 times, proving that nothing in this sport gets attention quite like a bit of race board carnage.
Thanks to Matty Schweitzer and Chainsaw Productions for the original footage — if you wanna see more of the above, check out Matty's Battle of the Paddle edit for Starboard and Chainsaw's clip for SIC.
UPDATE: We made it onto Kook of the Day. I can retire happy now…