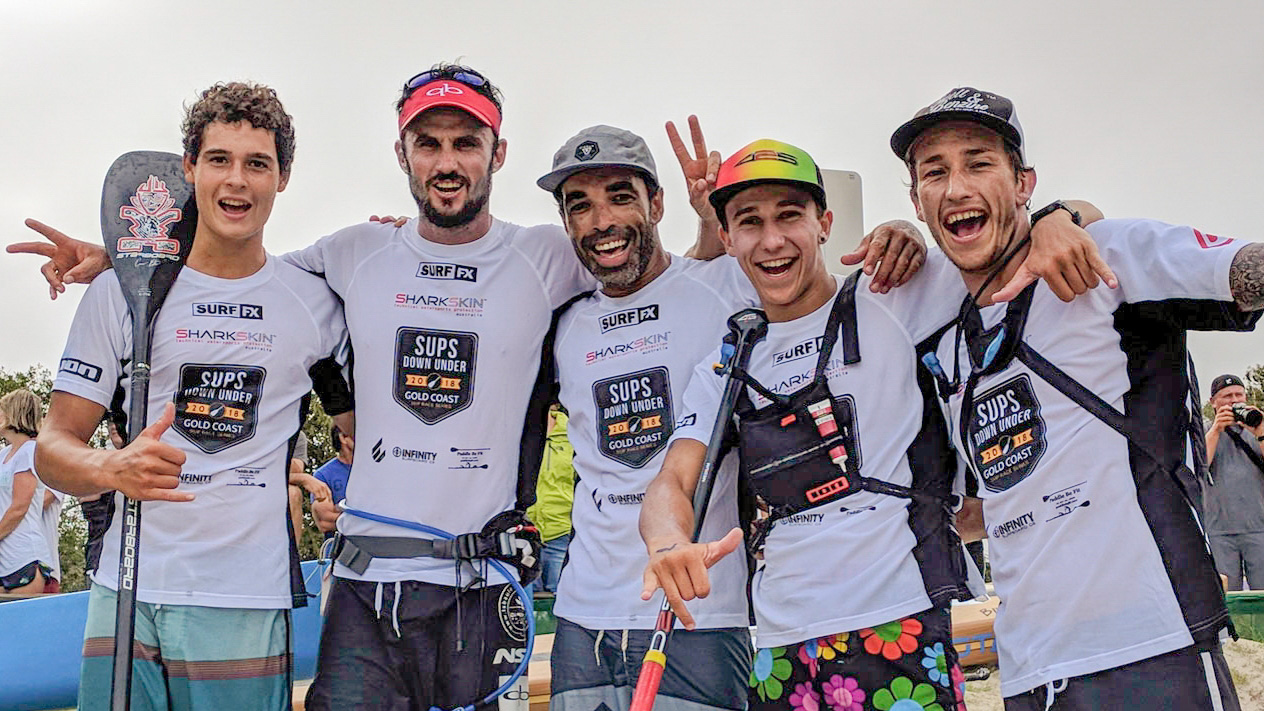 March 10, 2018
by Christopher Parker (@wheresbossman)
There must be something in the water in New Caledonia 🤔
There must be something in the water in New Caledonia.
The small, semi-autonomous Pacific island nation with a population of just 278000 (98.85% smaller than Australia's) took home an incredible four of the top five men's spots in yesterday's Down Under Double Downwinder.
Inspired by their pioneering superstar and world number two, Titouan Puyo, a new generation of New Caledonian paddlers are emerging on the international stage with under-18s Noic Garioud and Clement Colmas leading the way.
Throw in the official downwind dark horse Ben Riviere and suddenly you've got a formidable team. There are probably dozens more talented men and women waiting in the wings back home à la Tahiti, with New Caledonia (or "Nouvelle-Calédonie") starting to emulate that other French-speaking Pacific island powerhouse.
With a combination of good coaching, great camaraderie and world-class downwind conditions, "Les Cagous" are humbly but surely reinvigorating the sport and giving new meaning to the term "Punching above your weight."
Here's two minutes with Titou where he touches on the topic…
[notdevice][fbvideo link="https://www.facebook.com/supracerr/videos/1665955860155125/" width="645″ height="363″ onlyvideo="1″][/notdevice][device][fbvideo link="https://www.facebook.com/supracerr/videos/1665955860155125/" width="322″ height="181″ onlyvideo="1″]
(Watch on Facebook if the video fails to load)
[/device]
…and lastly: It doesn't hurt your chances of producing world-class paddlers when your nation is basically one big island-shaped swimming pool filled with exotic reefs, clear blue waters and endless downwind bumps.
I shot this photo of New Caledonia from the window of my Brisbane-LAX flight en route to the Carolina Cup last year; pay attention to your in-flight maps, you never know what you're going to see down there.